June 12, 2013
Being a Stranger In Your Own Country: Repatriating an Expat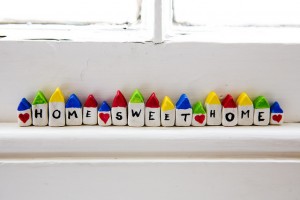 Transitioning into life as an expatriate can be difficult. There are new customs, languages, foods and quite a bit of uncertainty to adjust to. As we've mentioned before, it can be all too easy to make cultural missteps with your foreign business associates. But what happens when expatriates return home?
"Repatriation and reintegration of the assignee and family is a critical measure of the overall success of any assignment."1 According to a recent study, some expatriates can experience challenges rebuilding their network and readjusting to different management styles and methods after years abroad in a different culture. The study also found that 68 percent of expatriates no longer feel "like the same person" when they return.
Many businesses see this personal transformation as a positive. A Worldwide ERC article notes that expats generally have a better sense of self from having to learn and navigate a different culture, which helps them think about business strategies more broadly.  In fact, many organizations consider international experience as one qualifier for senior level management.1 This can be especially helpful when those business goals target multiple cultural groups.
Still, HR managers must be sensitive to the issues these individuals are bound to experience as part of the repatriating process. Dealing with the fact that life has continued on in the U.S. can be hard to come to terms with, known as "reverse culture shock." Additionally the transition is even more difficult if it involves moving your family – again. The Worldwide ERC suggests pre-return trips and training months prior to repatriation as a means to help assignees address personal and professional issues, as well as acclimate to cultural changes.
If you have an employee returning home from an extended period of time overseas, be aware that there will be some amount of disorientation as he or she (and their family) readjusts to American life. Hilldrup offers a variety of relocation services that can help take the stress off this process. Give us a call to find out how we can help repatriate your assignee.
1Employee Relocation Council. "International Assignments." Guide for Managing the Mobile Workforce. 3rd ed. Arlington: Worldwide ERC, 2010. 173-174. Print.
CATEGORIES: