November 7, 2013
The Greatest Move on Earth
If you've ever been to the Ringling Brothers Circus before, you know it is no simple production. Canons, cages, costumes – there's a lot that goes into creating the Greatest Show on Earth. And a big step is moving everything to its next destination.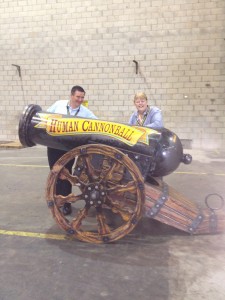 Feld Entertainment, who manages large-scale events like Monster Jam®, Disney on Ice℠, and Disney Live! ℠ in addition to the Ringling Bros. and Barnum & Bailey Circus®, recently requested our help moving some of the historic pieces of old Ringling Brothers Circus productions. Feld Entertainment had lent the pieces to the Circus World Museum in Baraboo, Wisconsin, and needed them brought to Feld's Global Operations Headquarters in Ellenton, Florida. Baraboo, Wisconsin was where Ringling Brothers started in 1884. Nick Hinkley, Hilldrup Commercial Business Development Representative, made the trip out to Baraboo and was fascinated by the original barns and railcars that are still standing at Circus World.
The move took a week total from start to finish – two days to pack, one to load everything onto the trucks, three days to get down to Florida, and one to unload and unpack the cargo. While it was a busy week, we still found time for some fun photo opps as you can see.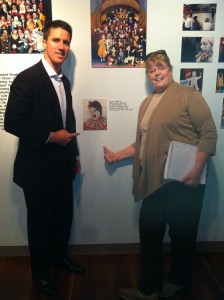 In addition to the move, we heard some interesting stories in the process. Peggy Williams, long-time Ringling Brothers and Feld Entertainment employee, was Hilldrup's main contact throughout the move. Peggy was actually the first woman clown to go through the Ringling Brothers' clown college. She joined Ringling Brothers and spent the next 17 years performing in cities around the world. As a result, Peggy speaks many different languages from all her time with so many people from so many different countries.
Aside from all the fun stories and sights, it was an absolute pleasure to help Feld Entertainment with the move. As Nick Hinkley noted, there is hardly a nicer, more generous company you could hope to work with. If you're ever in need of moving a home, a circus or anything in between, please give us a call.
CATEGORIES: