July 8, 2014
New Challenges Face Transferees as More Opt to Rent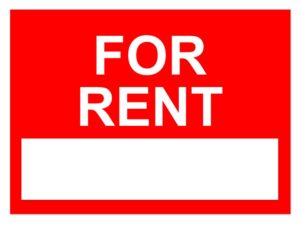 It's been nearly six years since the housing bubble popped, and even still, companies are reconciling with the challenges it's created when it comes to ensuring the success of a long-term relocation assignment. Although home prices continue to creep back up, it's still common for homeowners to owe more than their house is worth, which complicates housing options for their new home – namely securing a second mortgage.
All this has furthered the momentum we've seen the past couple years with more employees opting to rent, which traditionally was only a concern for junior-level employees.
What does this mean for HR managers? One of the biggest reasons assignments fail is because of personal issues such as those relating to housing situations. Relocation policies need to incorporate flexibility for those transferees who decide to rent, especially as it becomes a more popular housing option.
Here are some options to consider when looking to help ease this burden:
Property management assistance: Many employees who are underwater on their home will rent it while they wait for the value to increase to a point where they can sell. The problem is that by playing the role of landlord, they are continually focusing on their former city, which can accentuate any annoyances with their new home or position. A common way to prevent this is to offer property management assistance, so they can outsource the upkeep and oversight of their former home, without having to worry about the added cost it'd otherwise demand.
Lease assistance: Most rental leases are for 12 months, and while you can usually negotiate an early termination, it comes at a steep price, which can make potential transferees apprehensive if they only hope to rent for a couple months. Adding lease assistance to a relocation policy can ease this tension, increasing the success of the transfer.
Extended storage: In general, moving from a house to a rental involves less square footage, and in turn, less space. Many relocation policies include 30 days of storage to help with transitions, but in these cases, storage is needed for longer than a month. Consider adding long-term storage to give your transferees more flexibility with their belongings.
Companies have been taking different approaches with their relocation policies since the housing market took a turn in 2008, and relocation policies continue to evolve to help address the needs and concerns of relocating employees.
CATEGORIES: