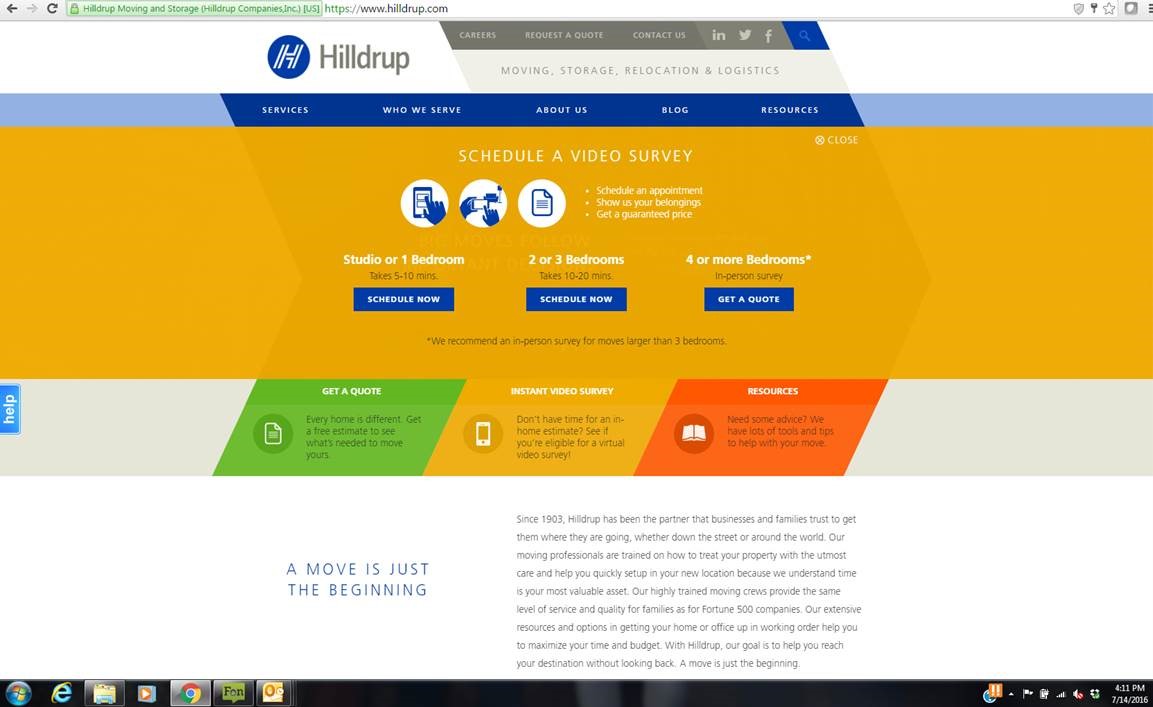 July 14, 2016
Need a move quote? There's an app for that
Smartphones can do some pretty amazing things these days. You can watch an HD movie, buy a plane ticket and video conference with someone across the world. And with our newest tool – you can use one to get a move estimate!
Yes, too-good-to-be-true internet move quotes are the tool of choice for rogue movers.  No two homes are alike and it's impossible to give a realistic quote solely by square footage, especially when you factor in furniture and all of your belongings – that's why an in-home estimate is typically recommended. But, thanks to smartphones' ability to provide real-time, high-quality video feeds, we can now give you a mobile move quote!
While an in-home move estimate can be more thorough, there are a variety of reasons, such as a last-minute move, that prevent it from happening. This gives those individuals the opportunity to get the quality of an in-home move estimate with the flexibility of doing it over the phone, all with the help of an experienced estimator to guide you through the process.
How it works
The service is made possible by Crater, a tech company who's developed the app that we use to perform the mobile survey. As you can imagine, a strong, clear video signal is needed to accurately capture everything, so it's highly recommended those using this service connect using their home WIFI network.
To get started, your move coordinator will ask you a few questions about the size of your household and available technology, to be sure it's possible. Next, you'll need schedule the session, download the app and voila, it's as simple as Facetiming a family member.
No one should ever sacrifice the security of their personal belongings because circumstances prevent them from getting a trustworthy move quote. We're thrilled to offer this new service to our customers who can't wait for an in-home quote. Would you like to set up a mobile move quote? Schedule your estimate now.
Learn more about this technology and how we and virtual estimates are changing the relocation industry here.
CATEGORIES: