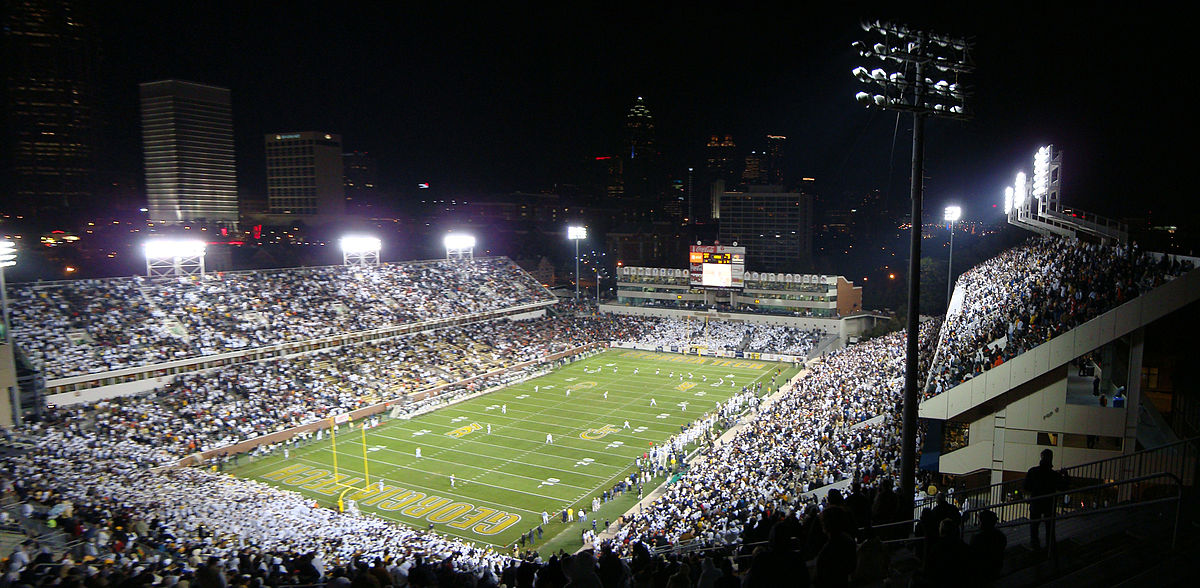 November 14, 2018
UVA Football on the Road: Georgia Tech
The drive down to Atlanta from Charlottesville can be a hike for most fans - if you're lucky, the drive clocks in at around eight hours and fifteen minutes. I recommend making the trip into a weekend getaway as there is so much to see and do in the city of Atlanta.
If you have time, make a stop at the College Football Hall of Fame, which is about a mile from Bobby Dodd Stadium. You'll find that quite a few UVA coaches and players have been inducted into the Hall of Fame over the years, including Coach George Welsh and offensive guard Jim Dombrowski.
The drive from Charlottesville to Atlanta is around 510 miles, depending on the route you decide to take. Construction along I-85 might slow you down a bit, but when things are moving it is a relatively easy drive. As you head into the city on game day be aware that traffic can be an issue.
If this is your first visit to Georgia Tech, here's what you can expect on game day.
While I am normally with the team and helping out before the game, over the years I've heard of some fun restaurants and traditions to take part in close to campus.
WHAT TO DO IN Atlanta ON GAME DAY
See you at the game! And if you see the UVA Football Truck – share your photos with me on Twitter using #UVAFBTruck.
- Pete, UVA Football Equipment Truck / Hilldrup Driver
CATEGORIES: