Abner Butterfield Ice Cream Company Visits Hilldrup
As the moving and storage industry's busiest season, also known as "peak season," approaches, all Hilldrup Stafford employees were encouraged to come…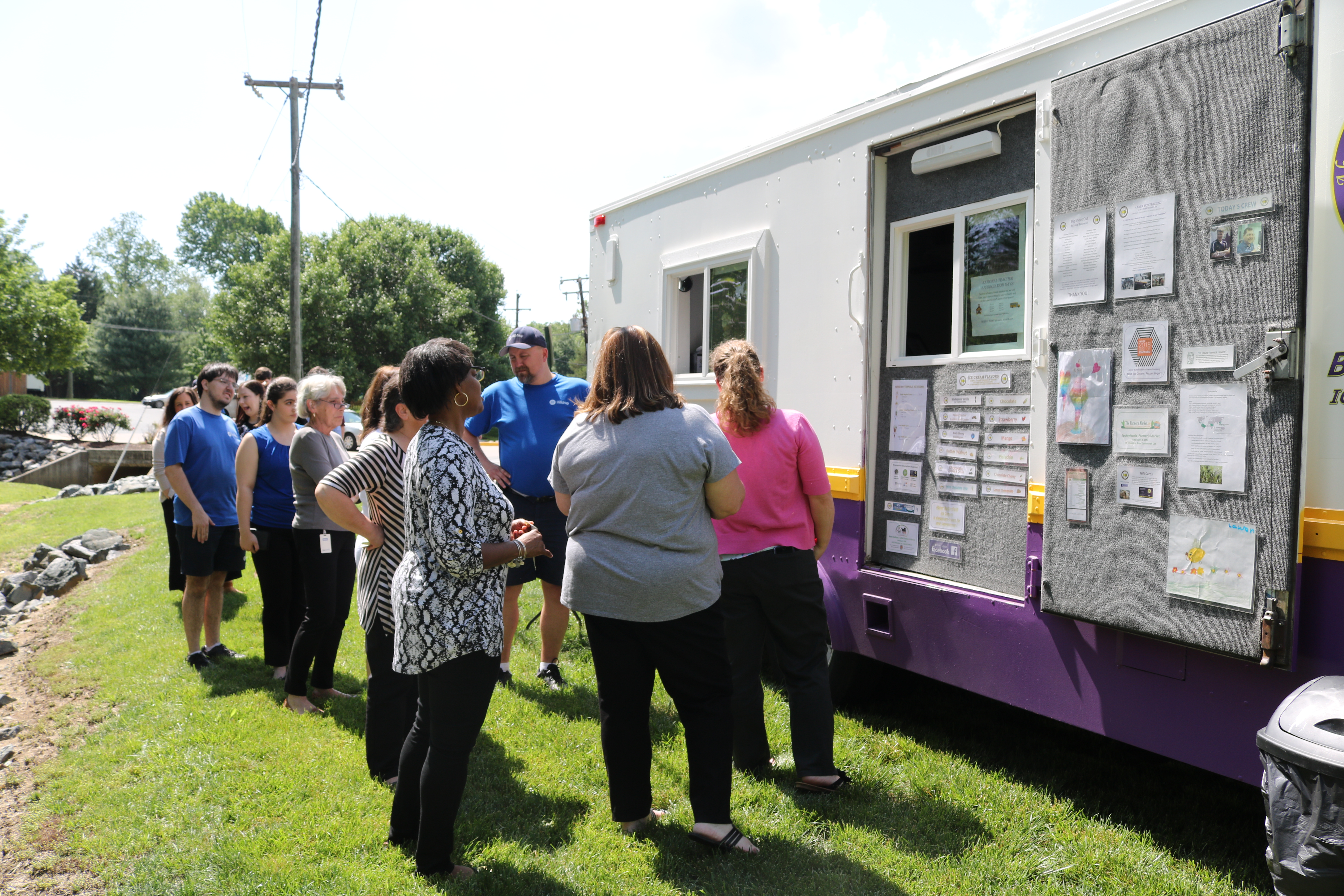 As the moving and storage industry's busiest season, also known as "peak season," approaches, all Hilldrup Stafford employees were encouraged to come out and enjoyed homemade ice cream from Abner Butterfield Ice Cream Company.
The Abner Butterfield Ice Cream Truck, also known as "The Purple Cow," is based out of Stafford, VA and satisfies the sweet tooth of Stafford, Spotsylvania and Fredericksburg residents throughout local events in the community.
The twelve different kinds of ice cream flavors available to our office ranged from classic vanilla and chocolate to black cherry bubblegum and lemon cheesecake. More of a pistachios fan? No worries, pistachio ice cream was available too! Be sure to check out their full list of the creamy, fresh ice cream (that's 83% fat-free!) here.
Thank you so much to the Abner Butterfield Ice Cream Company for stopping by! To learn more about what they're churning up next, be sure to check them out online and follow them on Facebook.
Stay tuned to learn more about other food trucks that will be visiting Hilldrup during the upcoming months!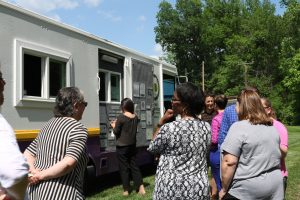 Hilldrup Stafford employees line up to view and order some of the delicious ice cream offerings that "The Purple Cow" was serving up.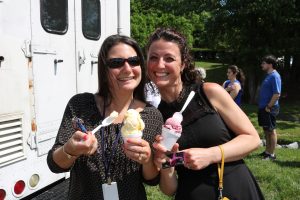 Heather Frields (left) and Christy Ferreira (right) enjoy their cups of the creamy, homemade ice cream that's made Abner Butterfield Ice Cream a favorite amongst Stafford locals.
Stafford employees take a short break during the afternoon to purchase a scoop or two of ice cream on Wednesday, May 23, 2018.
---