We've Moved to Facebook Timeline, Check Us Out
Hilldrup has made the move to Facebook Timeline! While Hilldrup has been on Facebook for a while, we have spent the last…
Hilldrup has made the move to Facebook Timeline! While Hilldrup has been on Facebook for a while, we have spent the last few weeks exploring all the new features of Timeline seeing how we can use the pages and apps to give our customers additional resources to help with moving. Since Timeline is a huge change, we would like to take a minute to point out some of the highlights of our new Facebook page.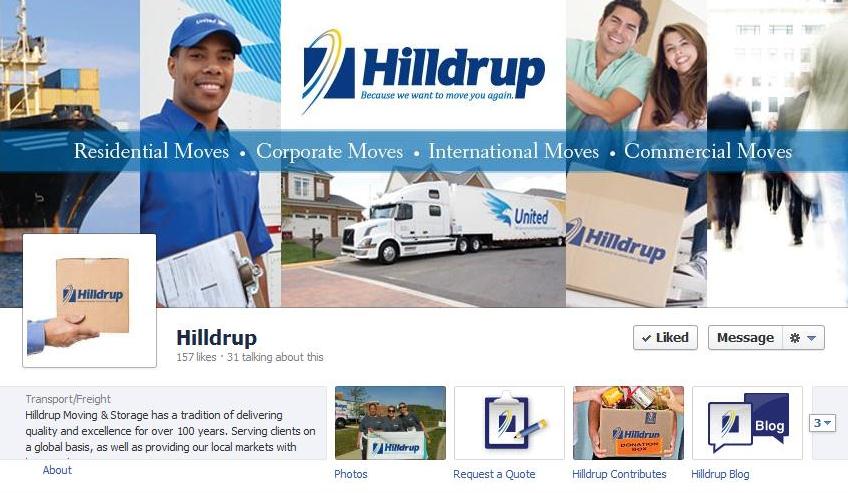 We love the new look and feel of Timeline; it really helps us share the history of Hilldrup. As you travel through our Timeline, you will see our posts, photos, links to our Blog, and some news articles, as well as unique milestones telling the story of how the company has grown. With a history dating back to 1903, we have a lot of milestones and achievements to share.
On the main page we have put together a few different "tabs" to help with moving. Underneath our cover photo, you can check out these four different sections (be sure to click the button on the right with the 3▼ to see all of them). Probably one of the neatest pages is "Share my Move." Here you can type a message to your Facebook friends and family letting them know your new address, phone number and whatever else you want to share. Lastly, there's a special treat for our fans on the Request a Quote. Here is a little spoiler on what happens when the tape comes off, it shows a special promo code for you to use for your next move.
We know moving isn't something you do on a regular basis, but we want to stay connected with you during those in-between times. We hope to see you on Facebook.
---