Hilldrup Employees Watch the Solar Eclipse
All our office locations - Stafford, Greenville, Atlanta and Orlando - took part in the historical event of watching the solar eclipse!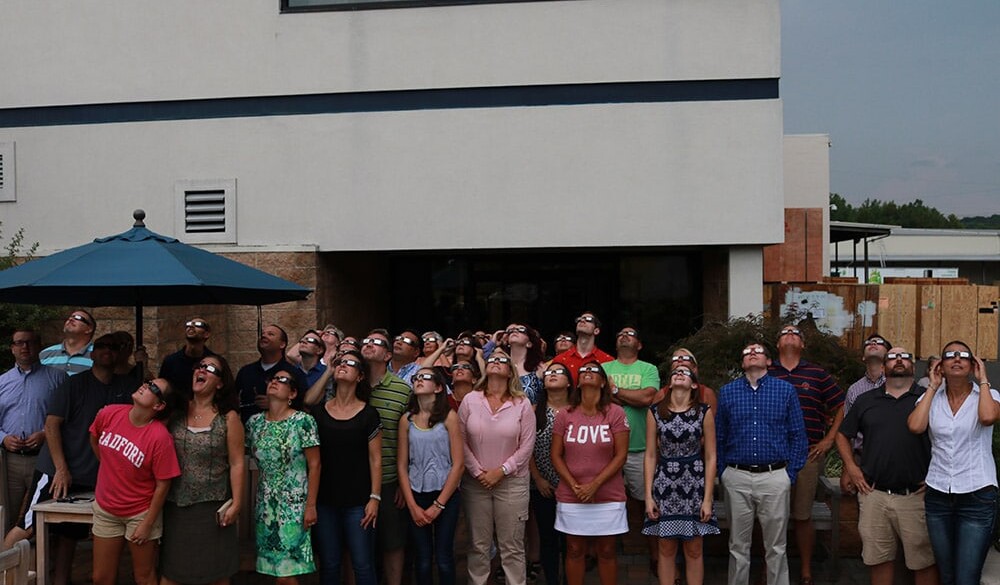 Monday, August 21, 2017 wasn't a typical workday at Hilldrup – or anywhere else in the continental U.S. for that matter. Hilldrup employees at each branch joined the hundreds of thousands of Americans who gazed up as a solar eclipse swept the sky.
To celebrate and take part in the day, we ordered solar glasses for all of our employees to safely view the eclipse and encouraged everyone to break from their work and watch the historical event together.
Here are some photos from a few of our offices.
---