Hilldrup Helps Sponsor Cross-Country Road Trip for Wounded Warriors
Hilldrup takes pride in partnering with companies who share our value in volunteering with and supporting charitable organizations. One of our United…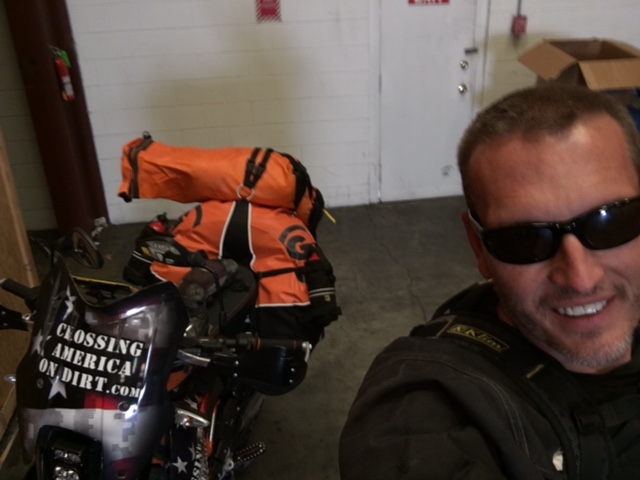 Hilldrup takes pride in partnering with companies who share our value in volunteering with and supporting charitable organizations. One of our United Van Lines partner agents, Mesa Moving and Storage, is doing just that. Mesa's CEO, Kevin Head, will be riding his motorcycle across the country during the month of July to raise money and awareness for the Wounded Warrior Project through a trip he's calling Crossing America on Dirt. We are proud to announce that Hilldrup has donated $500 towards Kevin's road trip and the Wounded Warrior Project.
Wounded Warriors Project is a nonprofit organization that provides various services to benefit wounded veterans of the military. With their motto, "The greatest casualty is being forgotten," the Wounded Warrior Project makes it their mission to provide services to wounded veterans, from providing mental health services to helping them build their resumes and get back to work.
Kevin will be donating 100% of the profits from his self-funded, Crossing America on Dirt journey to the Wounded Warriors Project. On his 30-day, 5,000 mile ride, Kevin will be traveling along the Trans American Trail, following only dirt trails and roads from North Carolina to Oregon. Follow along Kevin's journey, on the Crossing America on Dirt blog or from the East coast to the West coast.
Join us in helping Mesa and Kevin Head by donating to the Wounded Warriors Project and stay tuned on our Facebook page, as we share Kevin's progress.
---