Hilldrup Hosts Job Fair at Stafford Corporate Office
Would you like to earn upwards of $6,000 this summer? Would you like to work for a company that has been in…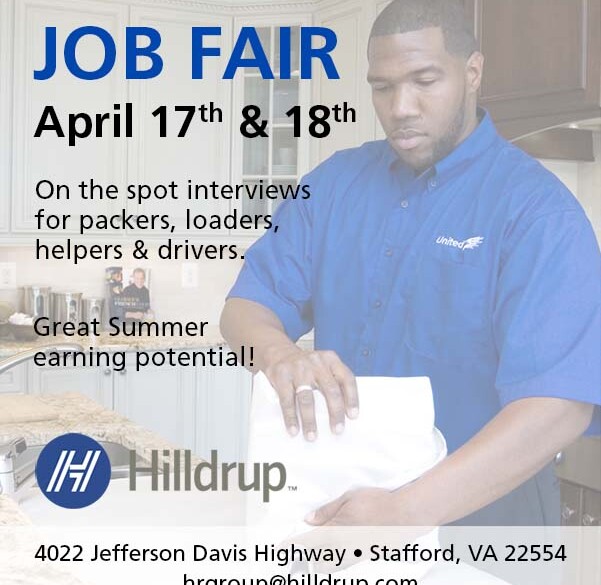 Would you like to earn upwards of $6,000 this summer? Would you like to work for a company that has been in the Fredericksburg area for 115 years? Hilldrup invites you to attend our job fair on April 17th and 18th from 9AM to 3PM for an on-the-spot interview with our award winning team!
Summer is the busiest season for the moving industry and we are currently seeking qualified applicants for the positions of packers, loaders, helpers and drivers. We have summer and full-time employment opportunities available and all come with great earning potential.
As a fourth generation family-owned company, we believe in treating employees like family. In fact, many of our employees find Hilldrup to be a place where they can grow, some having served our company for more than 40 years. Want to learn more about our culture? Be sure to connect with us on Facebook and LinkedIn for up-to-date information.
So if you're interested in joining a company that's been an award-winning industry leader, be sure to stop by Hilldrup's corporate office in Stafford for this special event. We look forward to meeting you!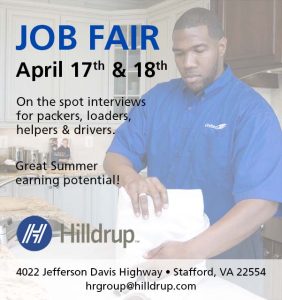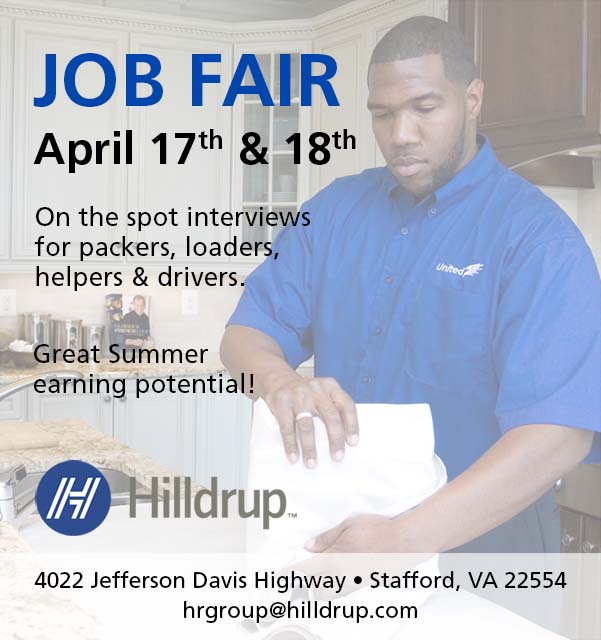 ---