Hilldrup Orlando Collects Donations for Bahamas' Hurricane Relief
Hilldrup understands that the unexpected can happen – but when the going gets tough, our Orlando team certainly gets going! Hilldrup Orlando…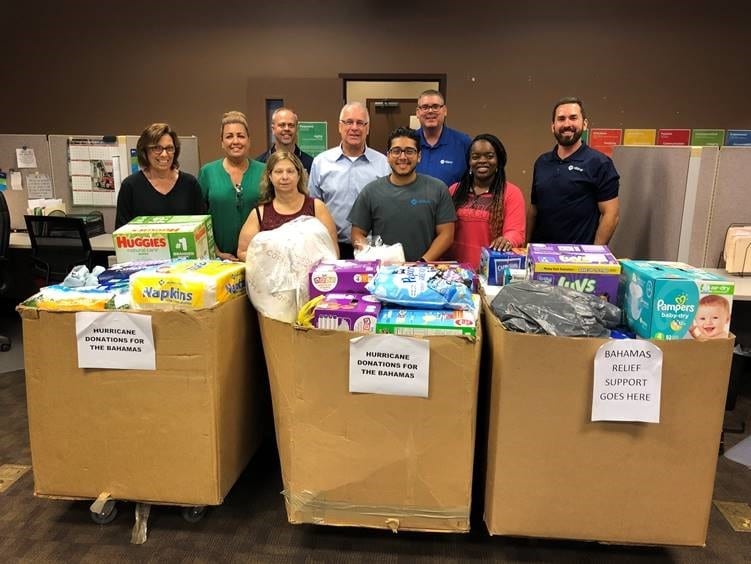 Hilldrup understands that the unexpected can happen – but when the going gets tough, our Orlando team certainly gets going! Hilldrup Orlando quickly sprang into action to collect donations to support those most in need in the Bahamas after Hurricane Dorian – the most powerful tropical cyclone in the country's history – left countless people with little access to food and basic necessities.
After seeing the devastation that Dorian created, a hurricane relief drive was set up at our Orlando branch location. Team Orlando, in an outpouring of support, voluntarily purchased donations of food, paper products, diapers and more. Multiple moving boxes were filled with donated goods; a client of Hilldrup's was then able to privately fly the donations to the Bahamas for distribution.
In a message to his team, Hilldrup Orlando's VP and General Manager, Ed Fitzgerald, wrote, "A big thank you to all of you donating for the hurricane relief donations for the Bahamas. We collected multiple speed packs of food and necessities to donate to those in need – which is everyone living in the Bahamas it seems. Your generosity is appreciated. It is great to help others!"
Thank you to our team for their efforts and support to help those most in need in the Bahamas. Job well done, Orlando!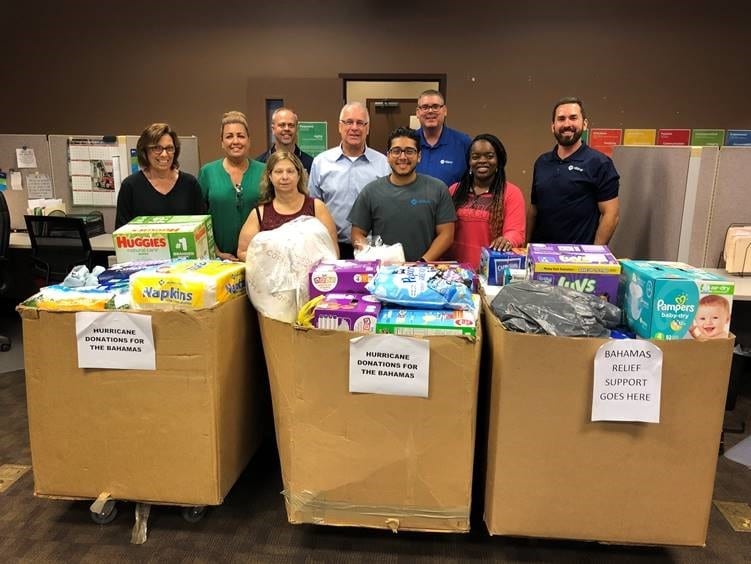 From diapers to paper products, Team Orlando quickly donated an impressive amount of necessities for families and residents that were recently impacted in the wake of Hurricane Dorian's path. "Many, many people pitched in here to donate something and the support was quite overwhelming," explained Ed. "A proud moment."
---