Hilldrup Orlando's Holiday Spirit
If you're looking for holiday spirit, look no further than Hilldrup Orlando! Ed Fitzgerald, VP and GM of Hilldrup Orlando, and his…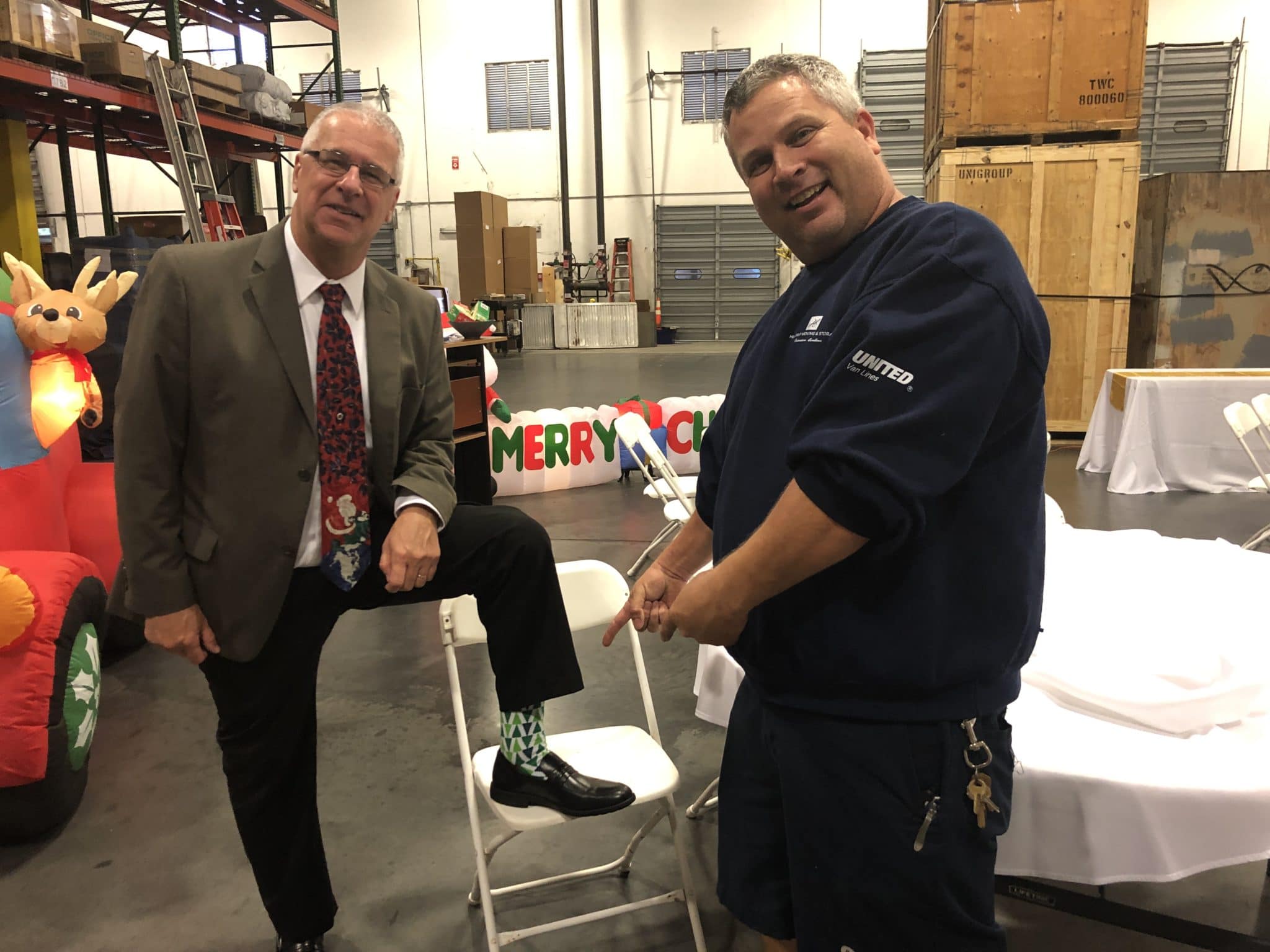 If you're looking for holiday spirit, look no further than Hilldrup Orlando! Ed Fitzgerald, VP and GM of Hilldrup Orlando, and his team decked their warehouse space in Christmas decor and had plenty of fun to get into the spirit of giving and joy for the holidays.
A Christmas brunch was catered for all employees, contractors and crew members to enjoy. After breakfast, drawings were held for the opportunity to win a gift card. Amongst plenty of laughs, our team was challenged to see how well they knew holiday trivia, who could tell the best Christmas joke and who could name all of Santa's reindeer!
Just as fun was a group activity that put our artistic abilities to the test. Everyone received a paper plate and pen that they wrote their name on. Everyone was instructed to put the paper plate on top of their head and then draw a Christmas tree and snowman – without peeking!
Nobody could look at the final product but rather all plates were put on the table and everyone chose the best drawing at each table. The winner at each table received the toy Hilldrup trucks that were the highlight of our beautiful centerpieces. Fantastic job to Cheryl Wade, Customer Service Supervisor, for creating each tablescape!
We love being able to spend this special time of the year with our colleagues and getting to enjoy one another's company in the spirit of the season. Merry Christmas from our Hilldrup Orlando family to you and yours!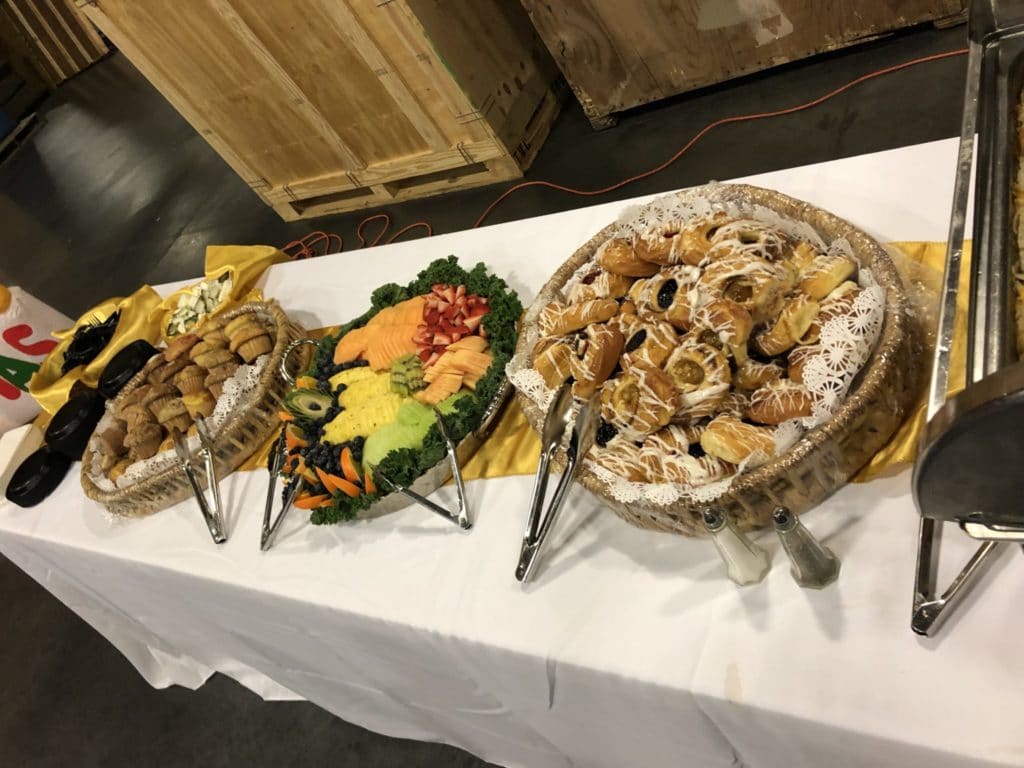 A productive day for our teams meant ensuring that they were full and focused! Hilldrup Orlando was welcomed to enjoy some delicious breakfast treats during our Christmas festivities!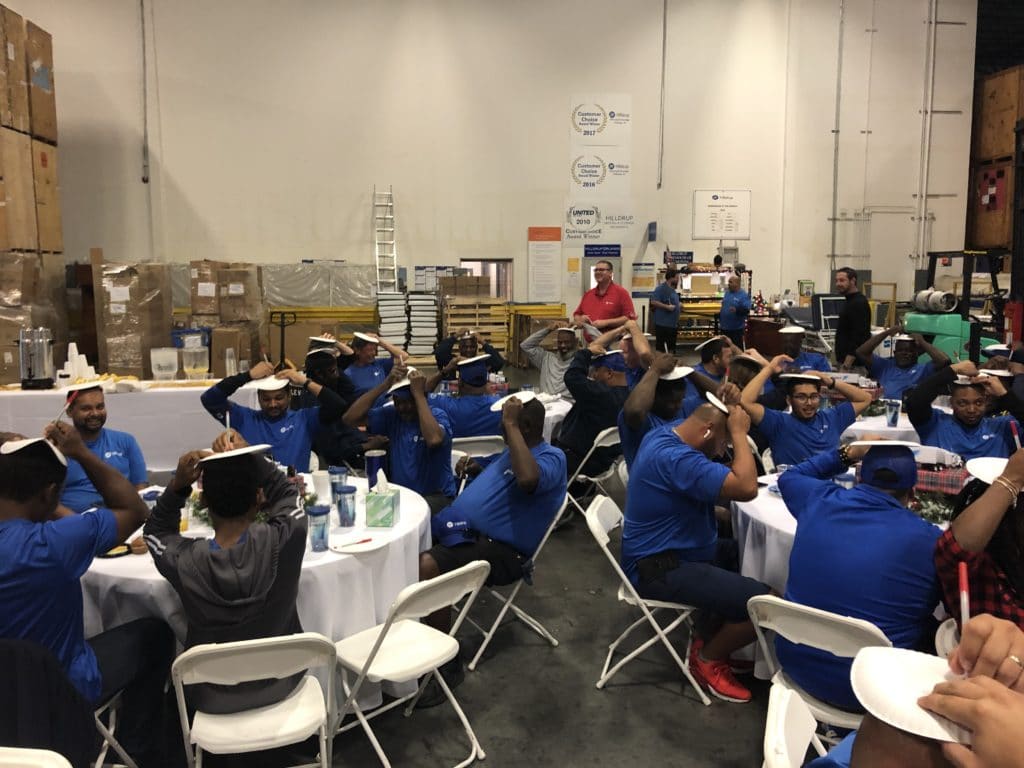 They are drivers, packers, leaders, coordinators and artists! Our Orlando team participated in a fun activity in which everyone was to draw a Christmas tree and snowman on a plate that stayed on the top of their heads. Nobody could take a peek at how their drawing looked, and the best drawing won a prize!
Our team enjoyed some time away from the daily grind to enjoy one another's company and participate in some holiday fun together!
Could these centerpieces be any more perfect and festive? Fabulous job, Cheryl Wade, Customer Service Supervisor, on designing these centerpieces with true Hilldrup-style!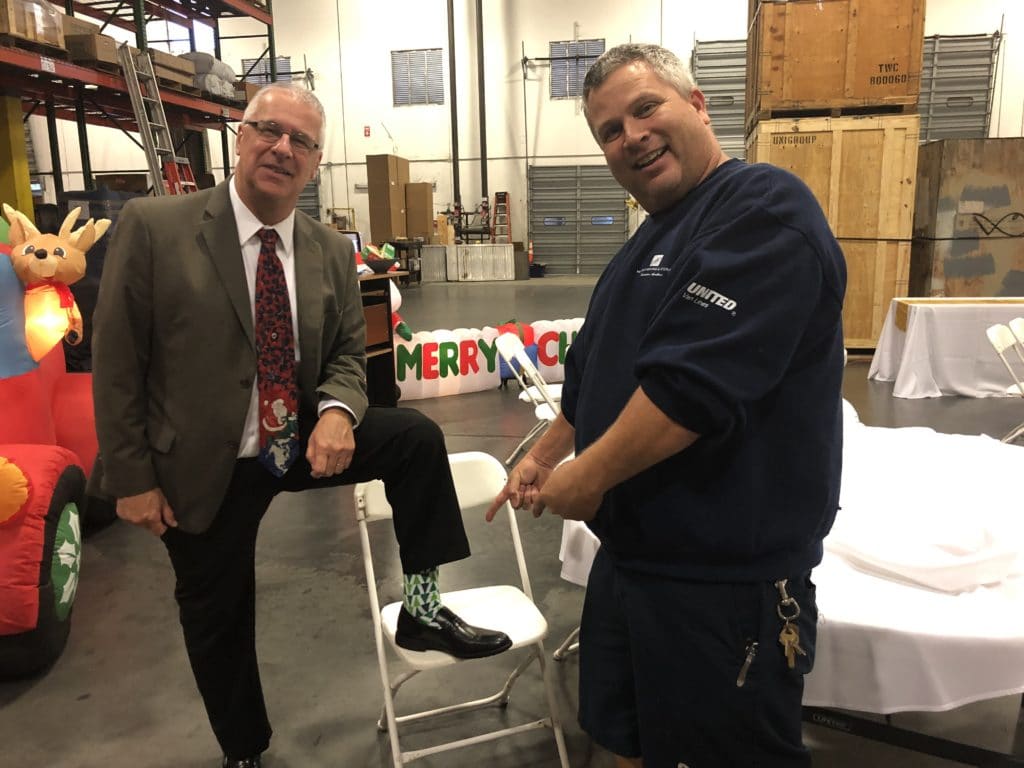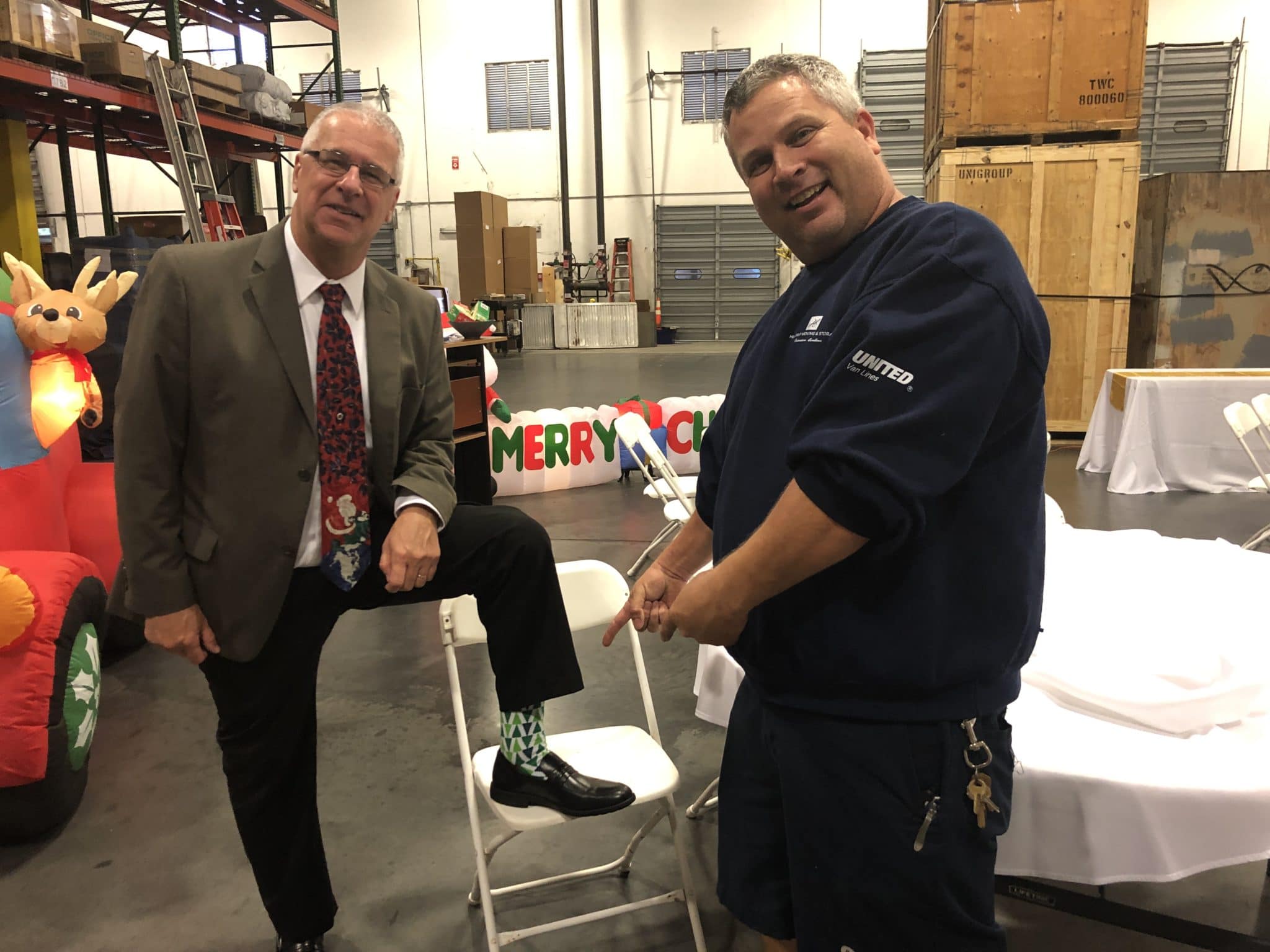 Our fearless leader with some fearless style! Toby Wolter, Warehouse Manager (right), gives a shout-out to Ed Fitzgerald, VP and GM of Hilldrup Orlando, and his Christmas-inspired fashion.
---