Hilldrup Thanks Shop Foreman Carlton Acors for 41 Years of Service
In 1977, Star Wars opened in theaters, Jimmy Carter became the 39th President of the United States and Carlton Acors applied for…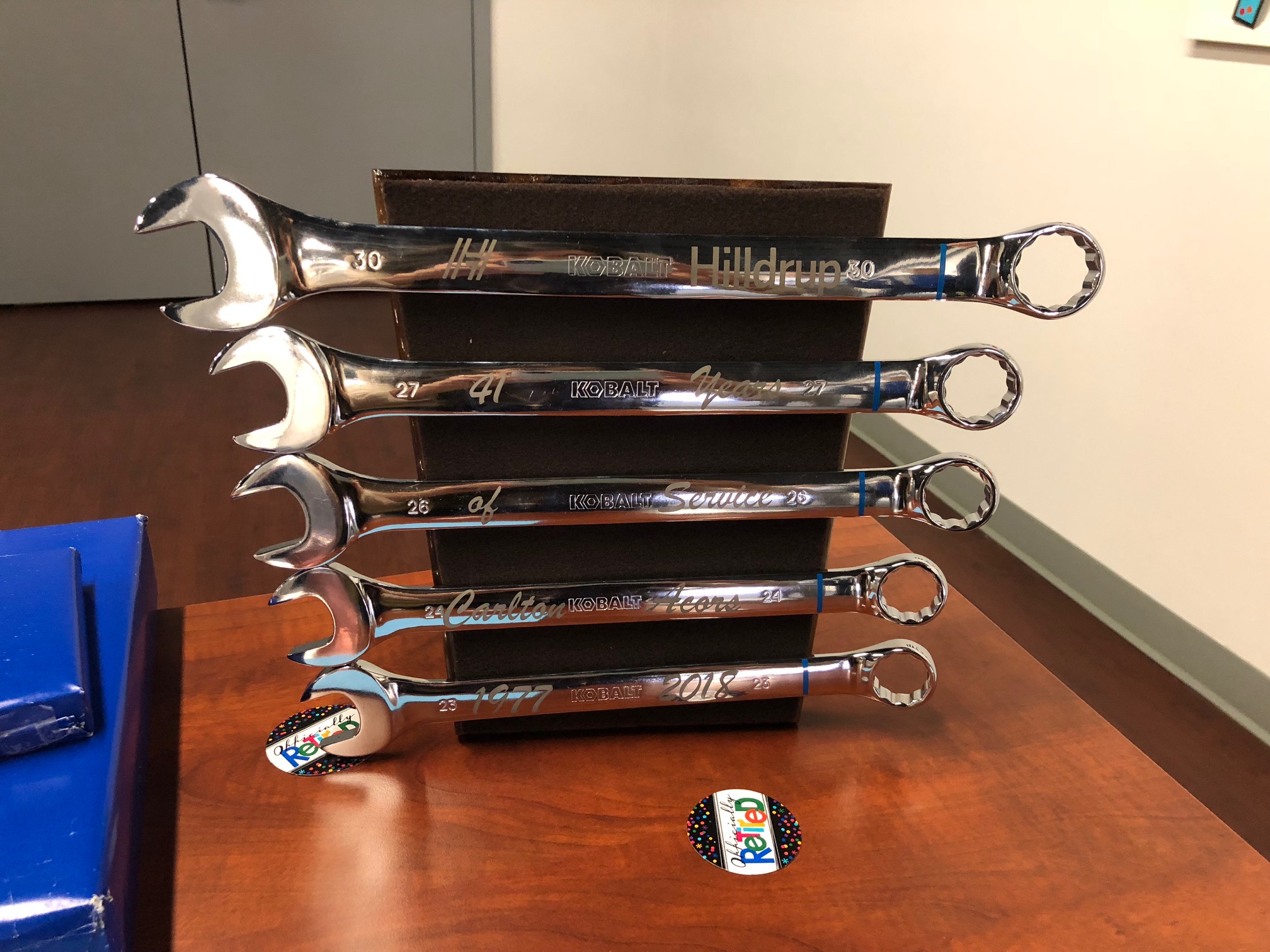 In 1977, Star Wars opened in theaters, Jimmy Carter became the 39th President of the United States and Carlton Acors applied for a job at Hilldrup – then located in Fredericksburg, VA. Since, there's been a slew of Star Wars movies, six other presidents and now, 41 years later, Carlton Acors is retiring.
"Carlton has been an essential part of the Shop – not only because of his longevity, but because everyone truly enjoys working with him," said Ron Lewis, Director of Fleet Maintenance for Hilldrup. "It says a lot when Hilldrup employees, who are also retired, come back to celebrate someone like Carlton with us."
Carlton became a part of the Hilldrup family starting as a Mechanic prior to his most recent role before retirement as Shop Foreman. Carlton described Hilldrup as "tiny" when he first came onboard, compared to the over 700 employees Hilldrup now has across its 7 branches. With all this growth and change, Carlton explained that he was always learning something new as changes in the industry came over the years.
"It's always different – every day is something new," said Carlton. "People ask me why I stayed with Hilldrup so long and the answer is simple, I just really like what I do and getting the job done."
In retirement, Carlton plans to work part-time when he's not spending time relaxing with his wife and family in Spotsylvania, VA.
"I can't just sit around and get old," he said with a laugh. We wouldn't expect anything less – Carlton's work ethic speaks volumes!
Congratulations Carlton on an incredible career and journey with Hilldrup. Thank you for your dedication to us and those we serve. From everyone at Hilldrup, we wish you all the best, congrats!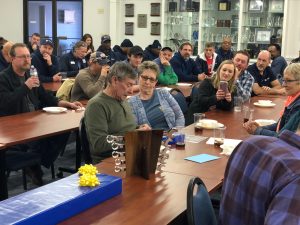 Carlton, with wife Shelia, enjoyed a luncheon to celebrate his retirement with co-workers both past and present.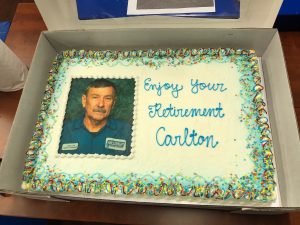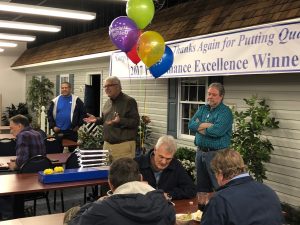 Carlton and his team enjoyed lunch catered by Vinny's Italian Grill & Pizzeria and a cake during his retirement party.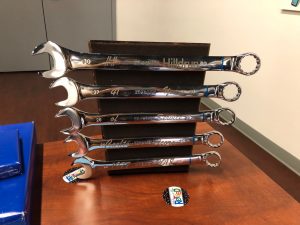 Carlton was presented with a unique, personalized gift – perfect for a Shop Foreman.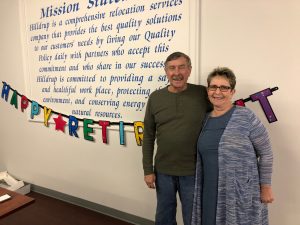 Carlton and wife Shelia enjoy his retirement party that took place at Hilldrup on January 19, 2018.
---