Hurricane Sandy Recovery: Help is a "Like" Away
Recently, Hurricane Sandy barreled up the East Coast, decimating thousands of homes in the process. Some families still wait in darkened homes…
Recently, Hurricane Sandy barreled up the East Coast, decimating thousands of homes in the process. Some families still wait in darkened homes for the power to return, while others have virtually nothing to salvage. Family members of our Durham general manager, John Diamond, are among those along the New Jersey coast whose homes were completely destroyed.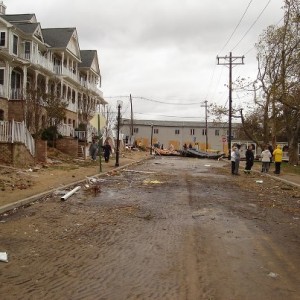 By the nature of our business, we're acutely aware how important homes are to families and how devastating it is when something happens to them. To help aid in the recovery, Hilldrup will be matching each new like on our Facebook page with a $1 donation to the American Red Cross – up to $500 this week. If you already like us on Facebook, share the post so others can help those affected by Hurricane Sandy.
In between catastrophes like Sandy, there are still constant, less pronounced areas in our communities where help is needed. Choosing an organization or cause for your company to support is a powerful way to give back, while also strengthening relationships among your staff. For example, each year employees in Hilldrup's Stafford, Va. headquarters take part in the Rappahannock United Way's Day of Caring – a one-day event where local businesses are partnered with non-profits to help with various service projects.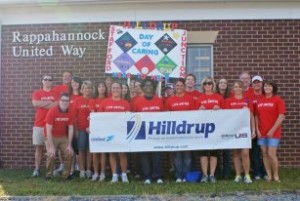 We also recently held a volunteer orientation where a number of non-profits came to educate our staff on their organization and needs. Our employees have a wide range of interests, and the event was an effective way for them to find an organization that resonated with those interests. Sometimes we have the desire to help, but frankly, aren't sure how to get started. If that's you, give your local United Way a call. They do a great job identifying the needs specific to your community, so your time and money are spent in the best way possible.
---