Joyce Lopez Retires from Hilldrup | Q&A Interview
Thank you, Joyce for your mentorship, friendship and 29 years of service to our organization!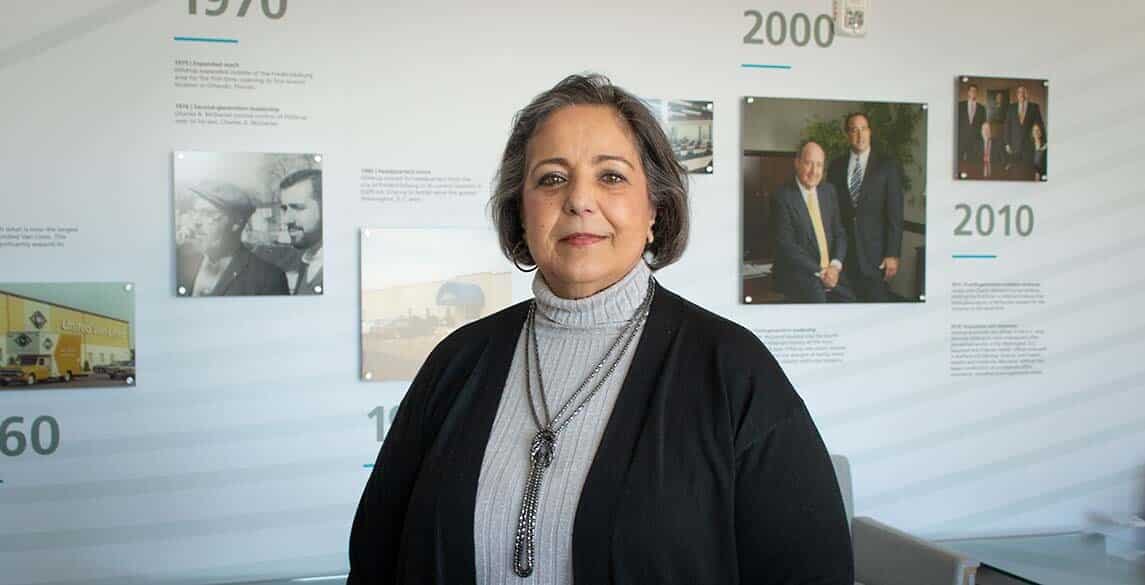 Tenure, whether it's 5, 15 or 25 years, is a special thing at Hilldrup. Witnessing the changes and advancements throughout Hilldrup's history has always been an exciting part of making a career with us. Few know this better than Joyce Lopez, Manager, International Client Services who has dedicated 29 years of service to Hilldrup and has seen our family-owned business become one of the most honored agencies in the industry.
In April 2023, with plenty of customers-turned-friends and memories of working with four generations of the McDaniel family – something few employees can say they've done – Joyce has retired.
Joyce brought a combined 52 years of industry experience to her clients who relocate internationally for work as federal employees. An integral part of our International division, we interviewed Joyce to talk about how she came to know Hilldrup, how technology has changed this business line specifically and how she would describe each generation of Hilldrup leadership through the years.
Hilldrup: How did you first come to know Hilldrup and become a part of the team? What roles did you previously work in?
Joyce Lopez: Hilldrup's Fredericksburg office was located off Central Road in Fredericksburg at the time and our Stafford location, as we know it, was called Midway. I would see the building here as I'd drove by from commuting to my job at the time in northern Virginia. It was a rough commute so it made sense for me to apply here with the industry knowledge and experience I had working for moving companies in New York when I lived there. When I started, it was myself, a few Sales people and Operations mostly.  I'd work in Dispatch and also support in Customer Service…I was a jack-of-all-trades!
H: Our International division was established in the early 1990s. Tell us about what adding a whole new business line to Hilldrup's service offerings looked like then.
JL: Yes, we were all very excited to see where it would go! In fact, when we first hit our $1 million worth of business [in a year], Mr. [Charles G.] McDaniel bought each of us small bottles of champagne to celebrate! It was all very exciting.
H: We hear a lot about how our fleet and technology has been upgraded over time. As a manager in the International department, how has international moving changed through the years?
JL: The technology has changed everything – and for the better. For example, I was in the warehouse working to access a shipment for a customer and we were able to FaceTime them from India to answer questions, confirm details, etc. It's incredible the things that we're able to do, and the speed of which we can get things done, with today's technology.
H: What will you miss most about Hilldrup?
JL: Everything. My co-workers and my customers – they're the best. Especially with how many of our customers have moved with us before – we become close, and that trust is there. I've even had several customers reach out asking if we can be Facebook friends! I love how family-oriented we are as a company – I think it's why we've retained so much of our team year-after-year.
H: How do you hope Hilldrup will stay in the same in the coming years? How do you hope we will change or be different?
JL: I don't want it to be different, truthfully! I think being the same, consistent organization that we've been for 120 years now says a lot about how we take care of our customers, and that we're a reliable company here for the long run. The teams that work here are like family.
H: You are one of the few employees remaining who have worked with all four generations of the McDaniel family. If you could describe each leader in just one word, what would you say?
JL:         
Charles W. McDaniel, President and CEO 2005 – Present:
Perfectionist – Charles knows that we're the best and expects our best every day.
Charles G. McDaniel, President and CEO 1976 – 2005; current Chairman: Grateful – for whatever we did!
Charles B. McDaniel, purchased the business from R.G. Hilldrup in 1940: Genuine – just a lovable, down-to-earth guy.
H: What are your plans for retirement?
JL: I'm looking forward to spending more time with my grandchildren – I have two adult children and eight grandchildren. I'll be tending to my garden, enjoying the pool – but first, I'm going to Disney World with family!
On behalf of all of us at Hilldrup, thank you and congratulations, Joyce! Your mentorship, friendship and hard work has meant so much to countless employees and customers over the years. Cheers to a relaxing, healthy and well-deserved retirement!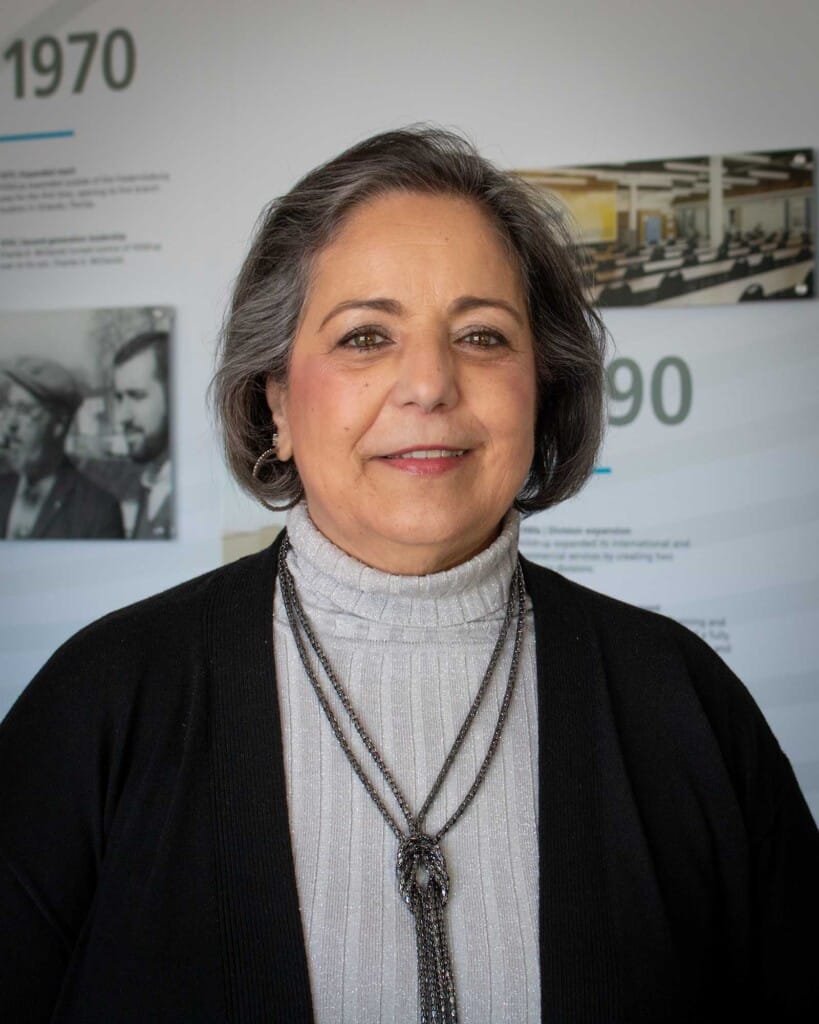 "Always have an open mind to learn every aspect of this industry," shared Joyce Lopez on what advice she'd give to others in the moving and storage business. Thank you for an incredible 29 years of service to our customers and clients all over the world. Congratulations on a well-deserved retirement, Joyce!
---