Moving to a New House Safely During the Coronavirus Pandemic
While the COVID-19 pandemic has brought much of the country to a standstill, certain things must continue on. This includes essential-services organizations…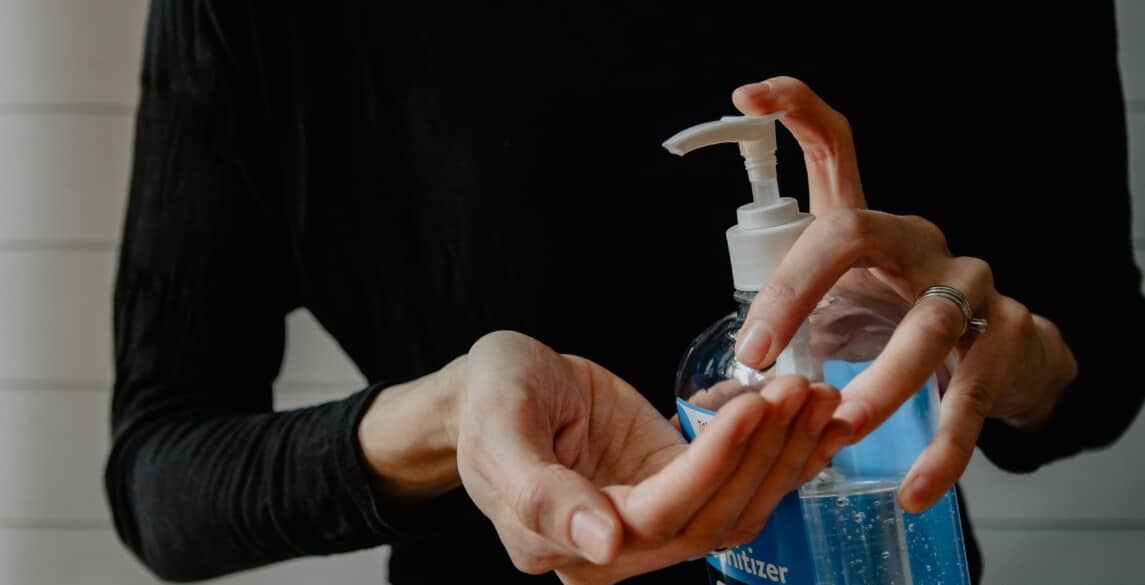 While the COVID-19 pandemic has brought much of the country to a standstill, certain things must continue on. This includes essential-services organizations that are keeping the country safe and running during this difficult situation, but it also includes a number of individuals and families who have upcoming moves that they simply cannot reschedule.
In these uncertain times with so many warning guidelines for enhanced hygiene and social distancing measures, how does one safely move to a new house without putting themselves and others at undue risk?
Fortunately, there are several tips for moving to handle certain aspects of your move remotely and to identify a mover that's taking the necessary precautions to provide a safe environment for your move.
Things to do When Moving into a New House
Request a virtual survey
Over the past few years, virtual surveys have grown in prominence for their ease and immediacy with providing an accurate move quote. Now more than ever, virtual surveys also offer you a way to limit face-to-face contact without sacrificing such a necessary step in the overall move process. Relying on immediate internet quotes that don't include any visual assessment of your home are fraught with peril and should be avoided.
To conduct a virtual survey, you'll need a smartphone or tablet to video chat with an estimator who'll ask you to walk around your home and show everything you need moved. Virtual estimates also are great for customers with busy schedules.
Moving storage containers make for a great option
Another option to consider is utilizing full-service storage containers for moving. With these, you still have a moving crew handle all the packing and moving of your belongings so that part of the process remains stress-free. However, instead of everything going onto a moving truck, potentially with other families' belongings, yours stay in a dedicated moving container. One other benefit is that it could provide more flexibility in case you need to keep your belongings in storage longer than anticipated.
Social distancing is a must
Before your movers arrive, sanitize your home as best as possible, then keep your distance when they arrive. While someone always needs to be on site during your move days, we recommend only having one person in the house at that time. Make arrangements for everyone else to be away, if at all possible. If it isn't, at the very least, huddle your family together in one empty room of your house where movers don't need to go or keep your family outside (backyard, on a walk or bike ride, etc.) while the movers work.
Social distancing guidelines include avoiding shaking hands with the moving crew or using their pens when completing any necessary paperwork. When answering any questions about your move, maintain a distance of 6 feet, and sanitize your home again after the movers leave.
Ask your moving company what they are doing to limit risk
First, any reputable moving company not only should welcome this question, but also offer a very clear answer. You should expect them to provide a dedicated supply of hand sanitizer, Clorox wipes and plenty of antibacterial soap in their trucks and in your home. With some of these items being difficult to find on store shelves or through online shopping, you shouldn't hesitate to ask your mover to provide these essential items for their crews to use so you can keep your supply for you and your family.
Should your movers wear masks and gloves?
As you're probably aware, there is a massive national shortage of masks, and government officials have requested that the general population avoid purchasing, amassing or wearing N95 masks. The short answer is that some moving crews may have masks, and some won't – that's why social distancing is crucial and is an effective way to stay safe and allow those masks to be used by the healthcare professionals who truly need them. As for rubber gloves, movers typically don't use them because they are unsafe when moving items. Plus, germs on gloves can be transferred to whatever is touched just as they can be with bare hands.
There's a lot that goes into a move, even during normal circumstances. In these challenging times, we hope these moving tips provide some guidance and reassurance. If you have a move coming up and need a helping hand making sure everything is done as safely as possible, we'd love to help.
---