Stafford Summer Office Associates Enjoy Social Hour at Castiglia's Italian Restaurant
The summer months for the moving and storage industry are the busiest and most time-sensitive of the year for our employees. From…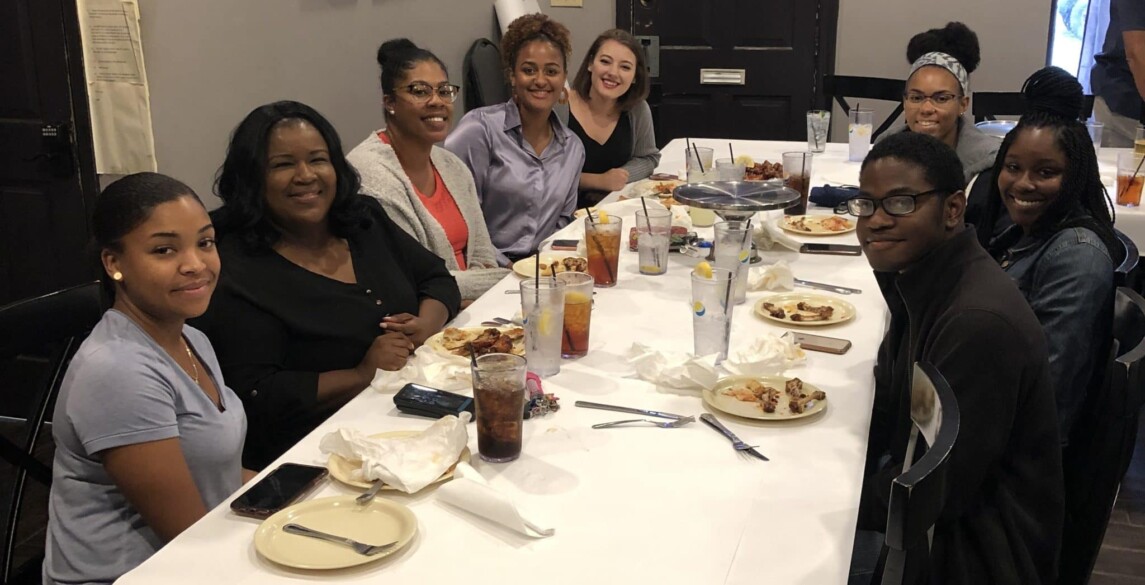 The summer months for the moving and storage industry are the busiest and most time-sensitive of the year for our employees. From ensuring professionals reach their next job posting, to confirming families are settled into their new home before the kids go back to school, it truly takes a dedicated team to make each move happen during peak move season.
Thankfully, Hilldrup's Corporate Headquarters had the pleasure of recruiting and hiring an outstanding group of Summer Office Associates to make each move a success! To thank our Summer Office Associates, Hilldrup Stafford hosted a social event at Castiglia's Italian Restaurant in downtown Fredericksburg to celebrate them.
The social hour event was the perfect opportunity for our Summer Office Associates to continue networking with the Hilldrup team and each other, discuss future plans for work – and the summer! – and enjoy some delicious pizza and appetizers. The event took place after work hours and all Summer Office Associates and Hilldrup full-time employees who attended were encouraged to enjoy some delicious food and the amazing view of downtown Fredericksburg from The Sky Bar – Castiglia's rooftop venue.
We're so glad that so many of our Summer Office Associates came out to attend and are thankful to our team members who came out to share their thanks and well wishes to them. Hilldrup's peak moving season would not have been as successful without their help and dedication to our organization and customers!
We wish all of our Summer Associates the best, as they end their assignments with us. We hope that Hilldrup will be at the top of their list for future summer and full-time employment opportunities!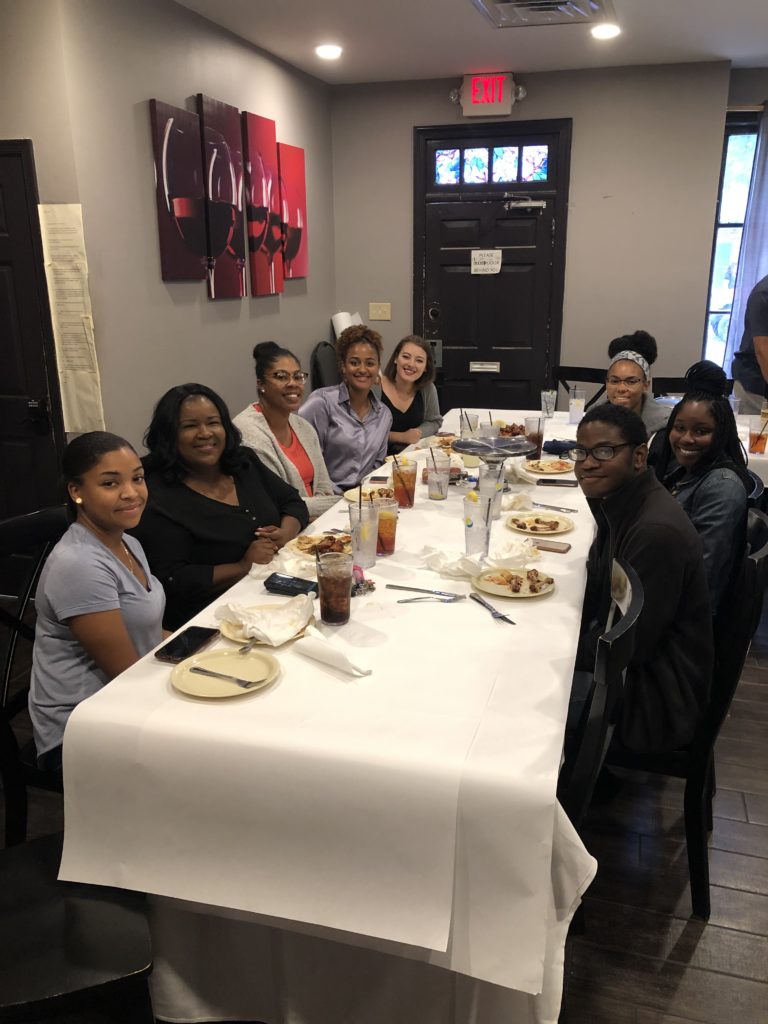 Several of Hilldrup Stafford's Summer Office Associates gathered around for food and lots of laughs and conversation at Castiglia's Italian Restaurant in downtown Fredericksburg. We were thrilled to host this event as a thanks for their hard work and dedication through the summer months. We appreciate you all!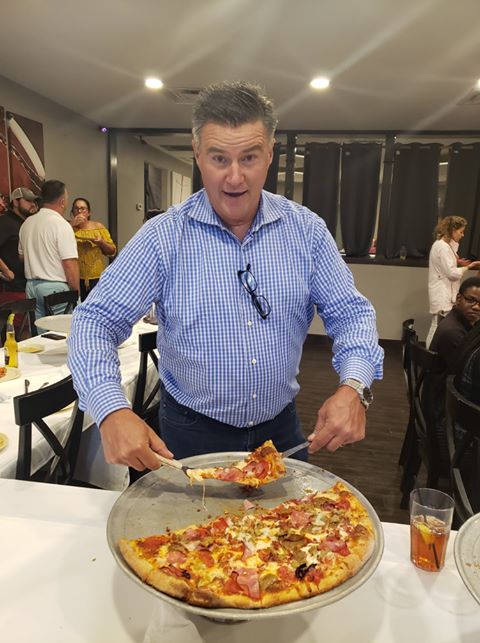 Thank you to Tom Hinkley, Senior Vice President, Commercial Services, who helped serve up pizza to our team during the social hour event!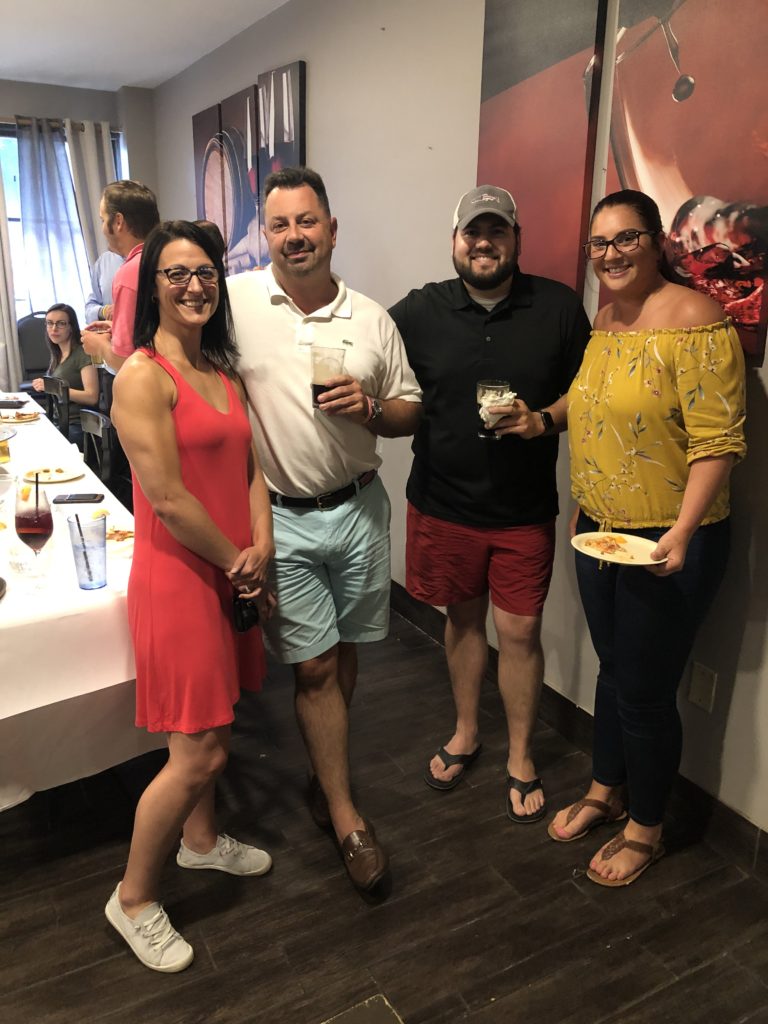 Pictured from left: Christy Ferreira, Relocation Specialist; George Roth, Vice President, Customer Service; Garrett Allen, Move Coordinator; and Kathryn Teeple, Move Coordinator, were all sure to stop by to chat with and thank our Summer Office Associates for all their efforts during peak moving season!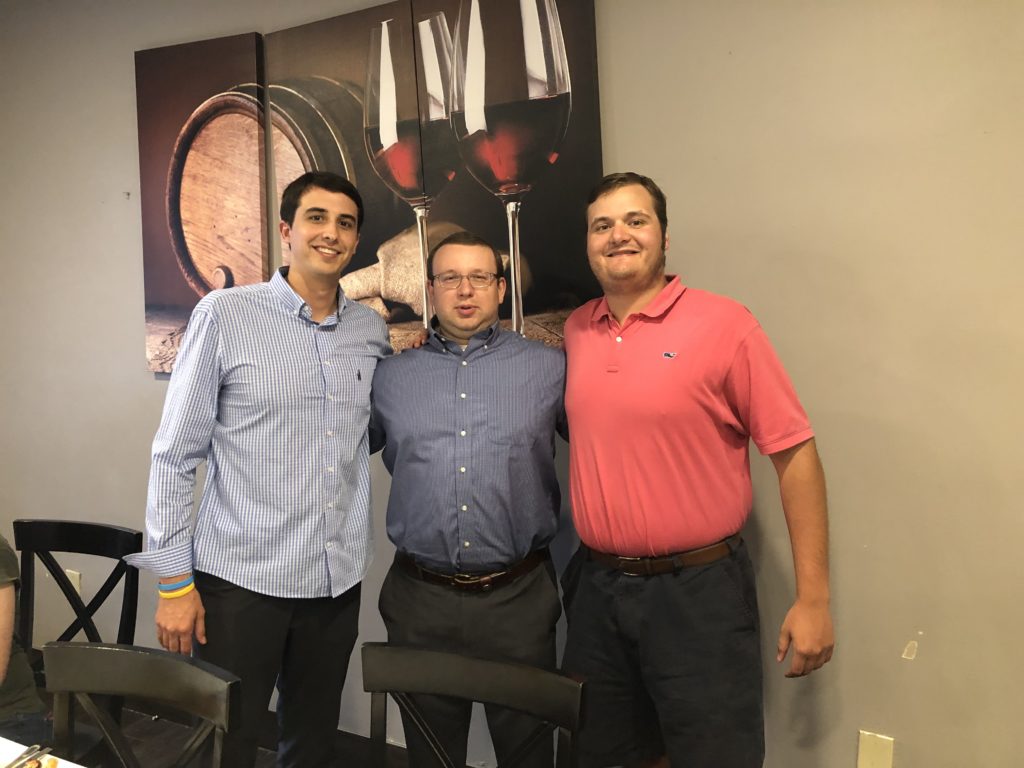 Thank you to Charlie S. McDaniel, Manager, Sales and Branch Operations (far left); Vitaly Willis, Manager, Commercial Client Services; and Bucky Burden, Move Coordinator, for attending the social hour event and supporting our send-off celebration!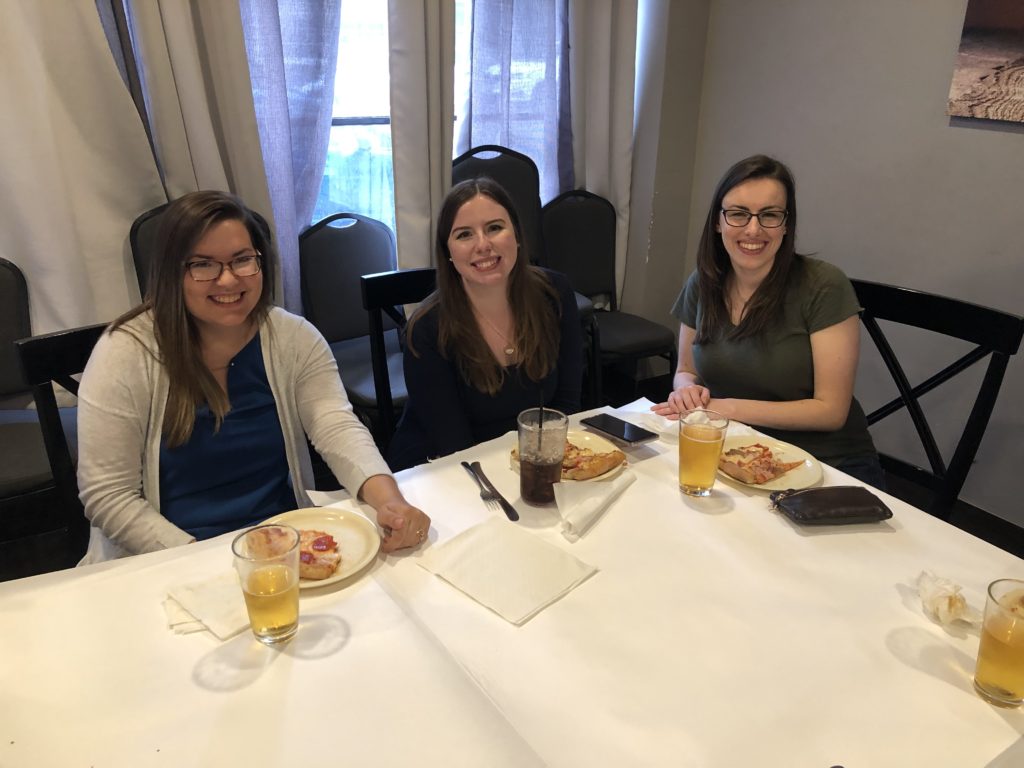 Bethany Herb, Client Services Specialist (left) and Bridget Geiger, Corporate Communications Strategist (center) chat with Jamie Dottavio, Summer Office Associate, Customer Service (right), who will be returning to her full-time job as a math teacher at Massaponax High School before the start of the school year. We wish her and her students a great year!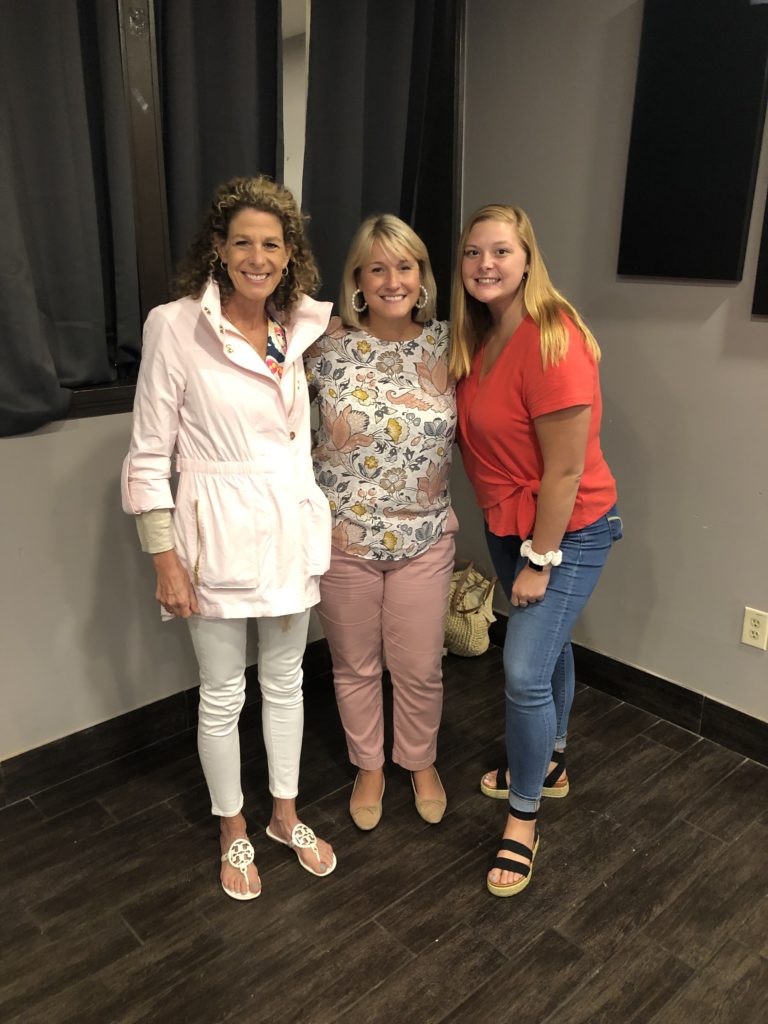 Tricia McDaniel (far left), Onie Girton, Senior Vice President, Sales and Client Services; and Sydney Romine, Customer Care Representative, gathered together for a photo during the event. Thank you all so much for coming!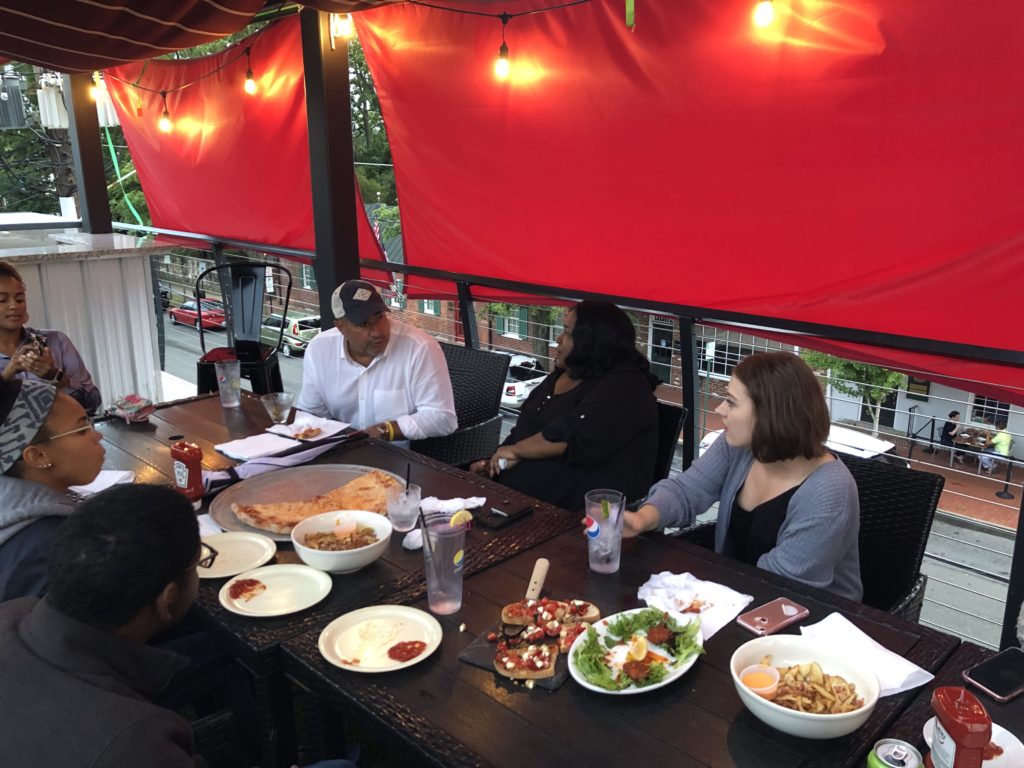 Joyce Callahan, Summer Office Associate, International (center), chats with Charles W. McDaniel, President and CEO of Hilldrup (left), and her colleagues while dining at The Sky Bar rooftop venue in downtown Fredericksburg. We hope you all enjoyed the food and conversations throughout the evening!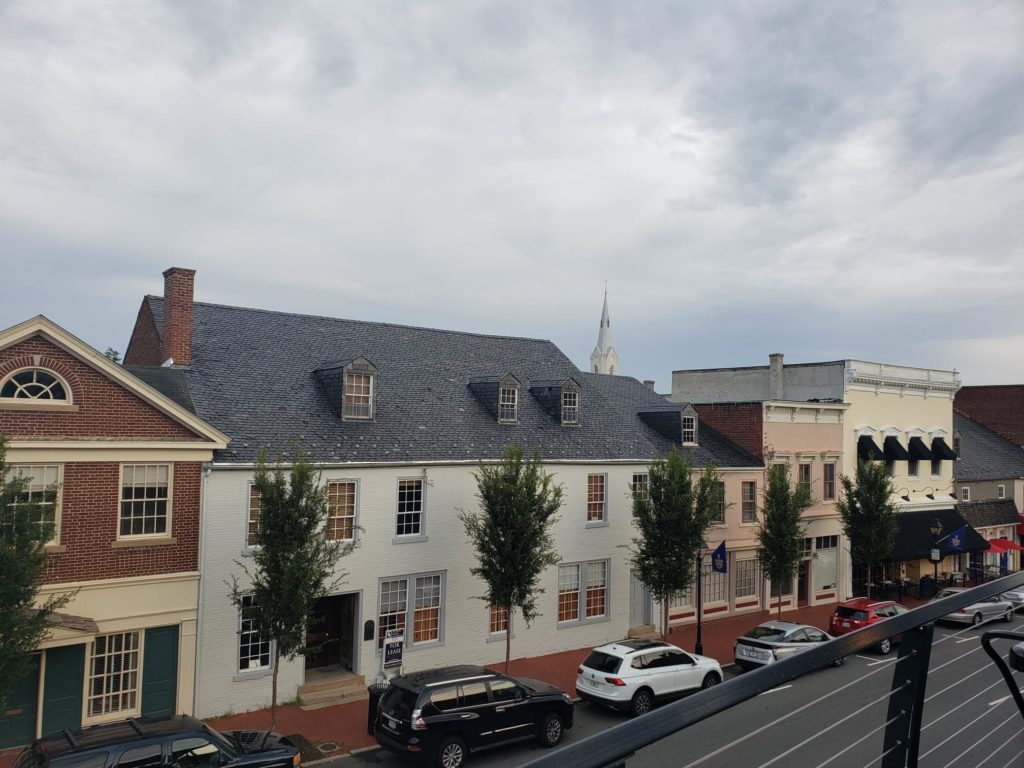 Our team enjoyed the views of historic downtown Fredericksburg from The Sky Bar during the social hour event. We appreciate everyone who came out to offer their thanks to our outstanding Summer Office Associates!
---