Stafford volunteers help the homeless during "Day of Action"
Several Hilldrup employees and family members from the Stafford office recently spent a weekend volunteering at the Thurman Brisben Center, a shelter…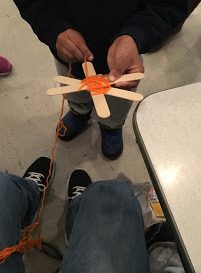 Several Hilldrup employees and family members from the Stafford office recently spent a weekend volunteering at the Thurman Brisben Center, a shelter offering year-round emergency housing in the Fredericksburg area.
To kick-off the volunteer weekend, several Hilldrup employees went grocery shopping to supply food and crafts for the "Day of Action" at the shelter, making a few stops around town at Five and Below, Walmart and Weis Markets. The next day, more than 30 volunteers met at the shelter to prepare for several activities includin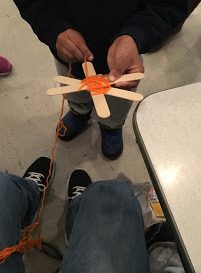 g crafts for kids, preparing a taco lunch, baking some sweet treats and helping to reorganize supplies.
For the kids' crafts, volunteers helped with making string bracelets and paper bag puppets that were filled with candy during "Trunk or Treat," a trick-or-treat event held in the shelter's parking lot. Children staying at the shelter also enjoyed making paper-craft spider webs and playing with the toys that were purchased the day before.
During the fun, food and games other volunteers were also hard at work organizing the shelter's storage room, hauling furniture, cleaning and reorganizing the pantry, fridge and kitchen space and putting together intake bags for new shelter residents.
"At the end of this whole experience, Joe Hargrove who is in charge of the shelter's operations came to me in tears to thank us for our work," said Lindsi Smith, a Hilldrup Move Coordinator who headed the weekend-long volunteer event. "Going above and beyond for the shelter truly made a difference and I am so glad our team of Hilldrup employees made it happen."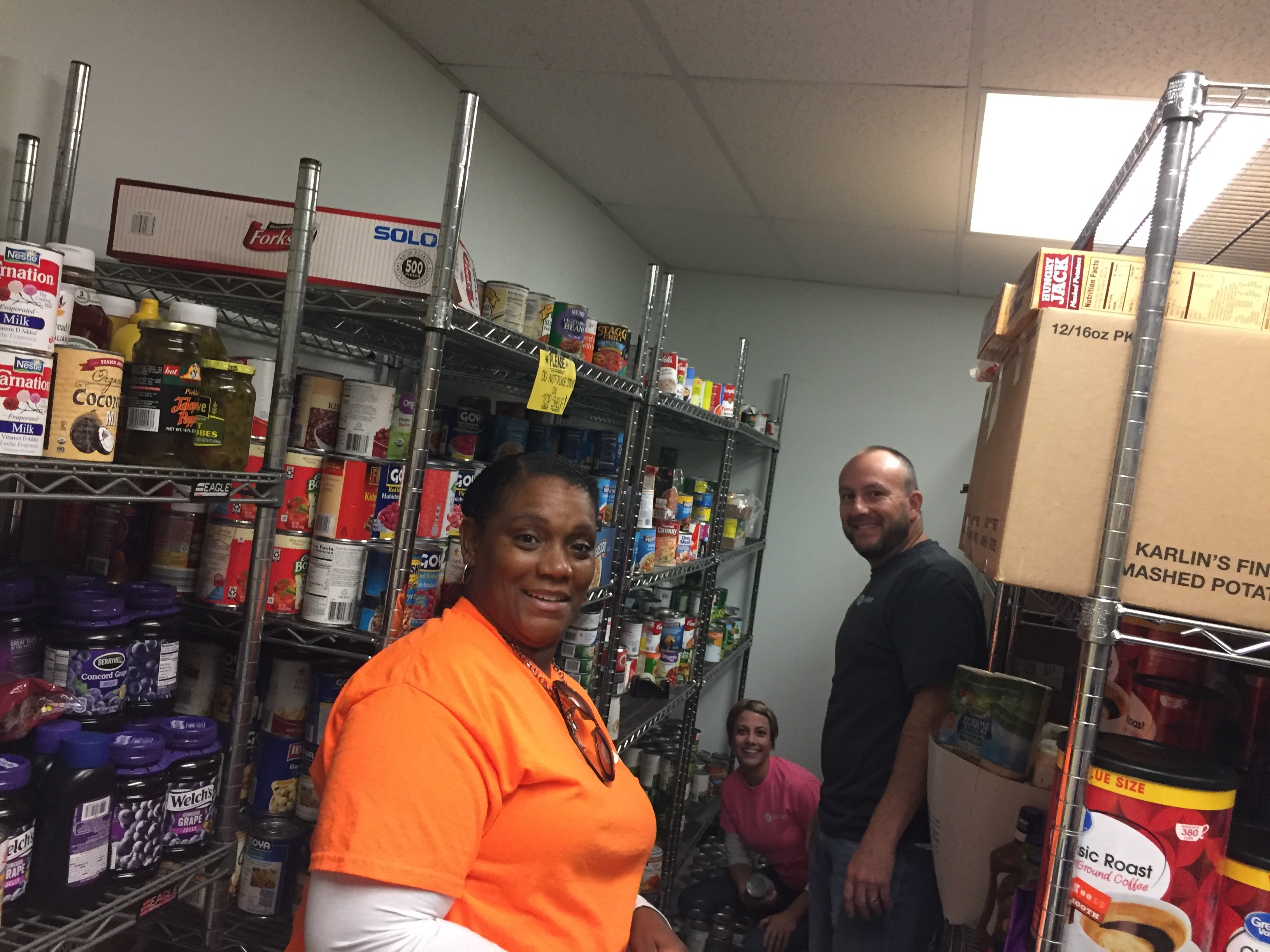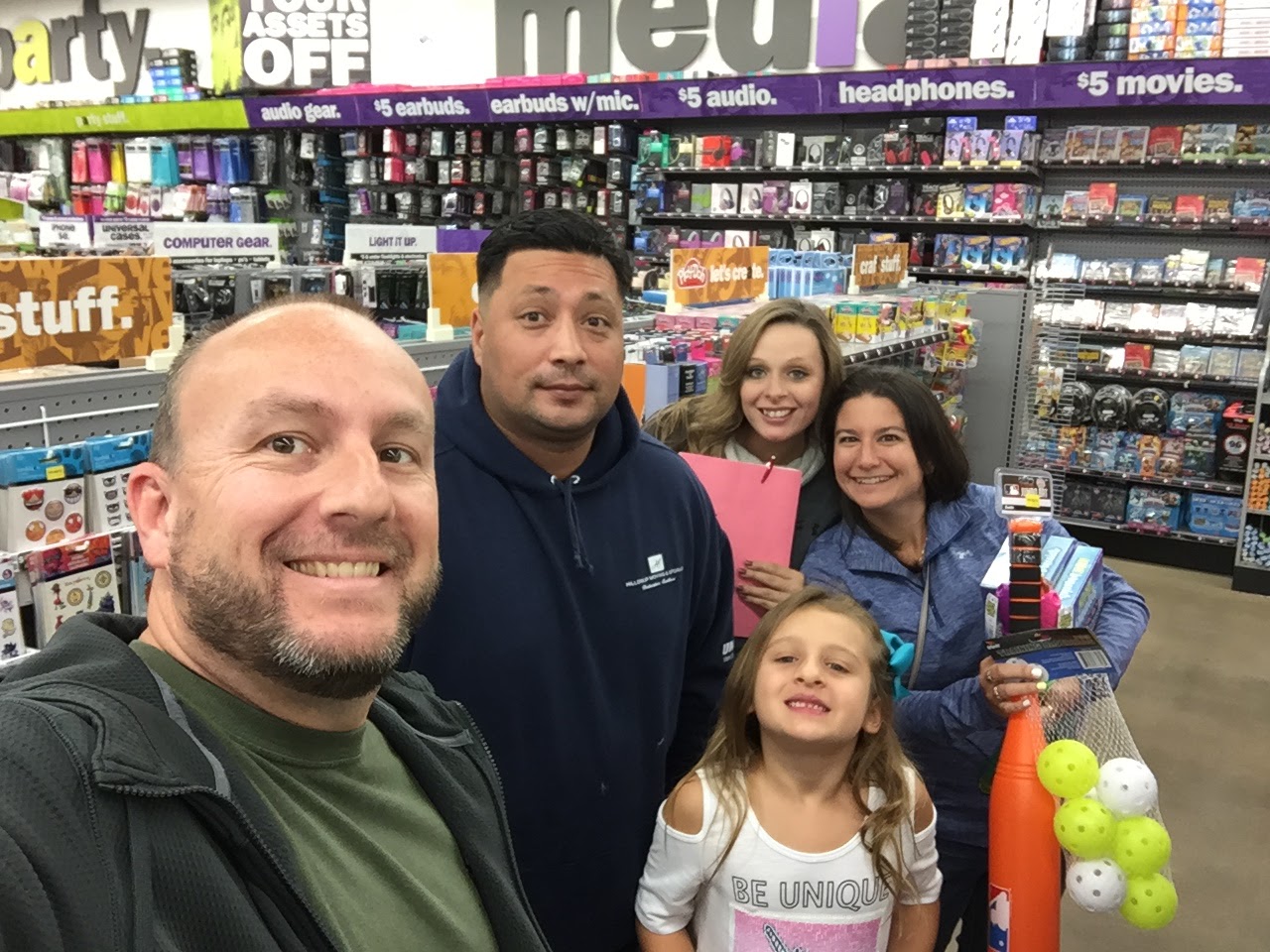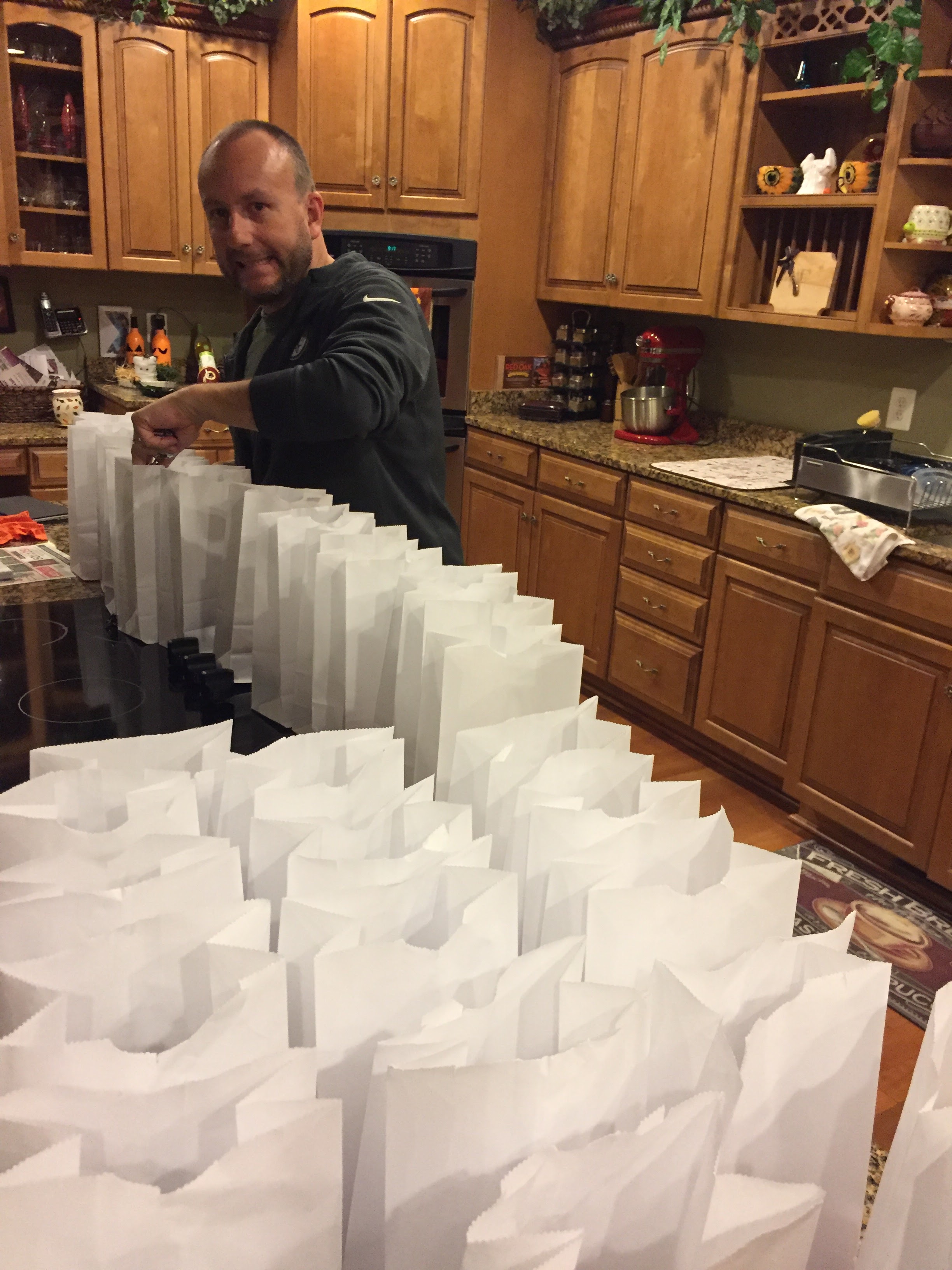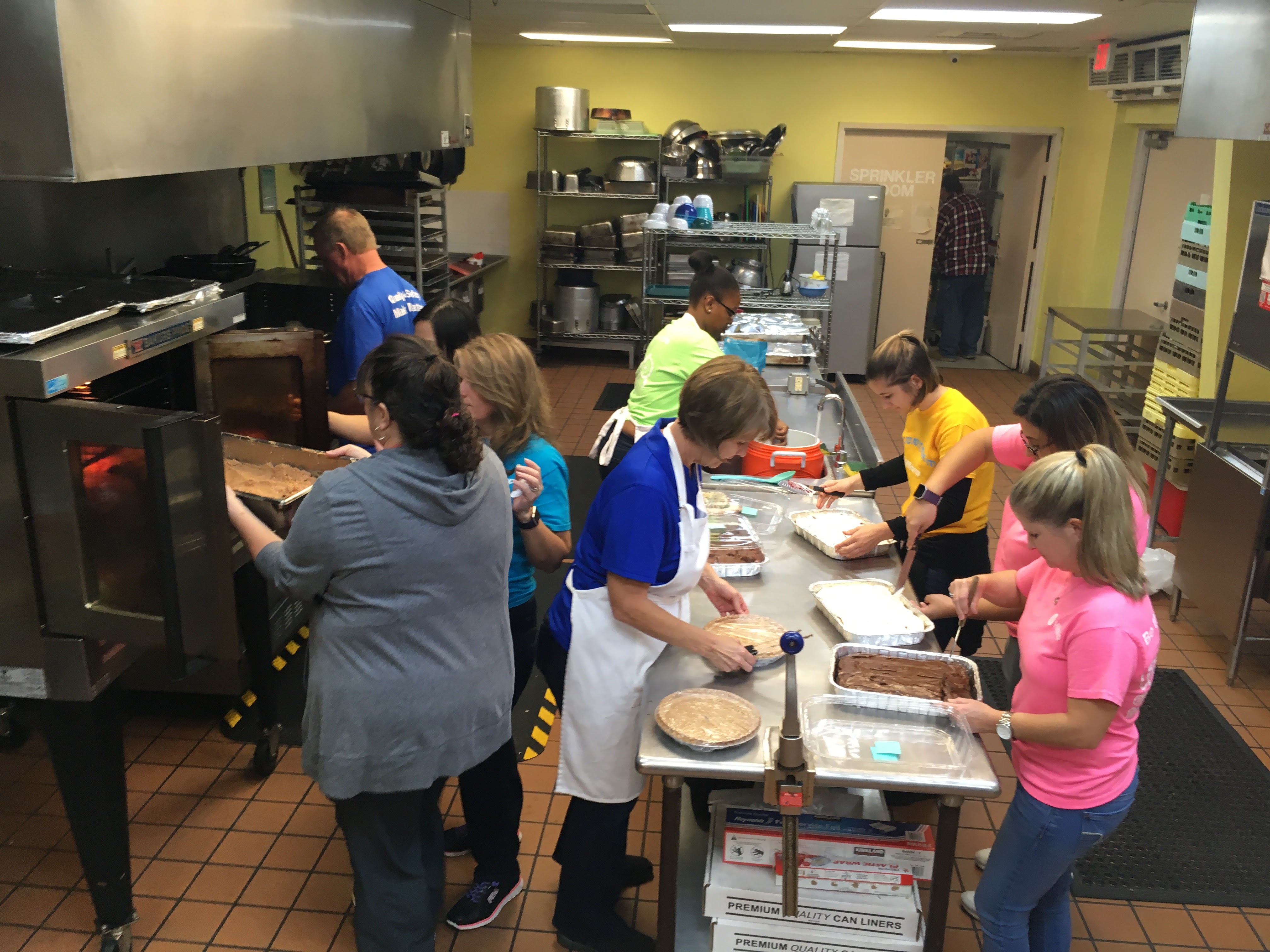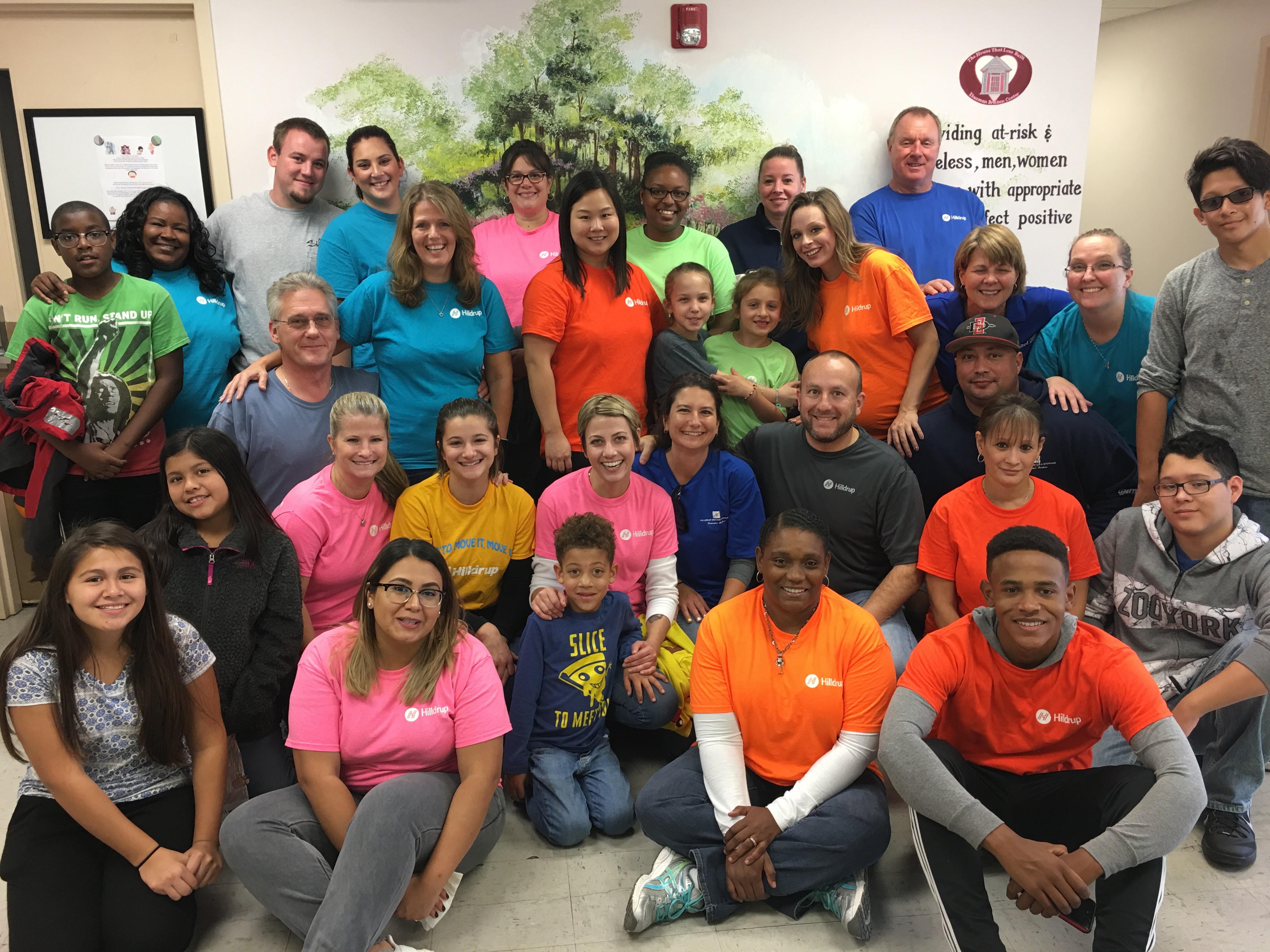 ---