Hilldrup President and CEO Elected to UniGroup Board of Directors
Hilldrup President and CEO Charles W. McDaniel was recently elected to serve a two-year term on the Board of Directors of UniGroup,…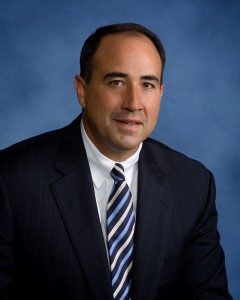 Hilldrup President and CEO Charles W. McDaniel was recently elected to serve a two-year term on the Board of Directors of UniGroup, the parent company of United Van Lines, Mayflower Transit and other transportation related companies. Previously his father, Charles G. McDaniel, served on United Van Lines' Board of Directors from 1976 to 1998.
Hilldrup has grown nearly 40% in annual revenues, to more than $120 million since 2005 when Charles W. McDaniel was named president and CEO. The company has also expanded its global and domestic offerings to continue to meet the needs of its residential, commercial and corporate customers.
As a member of the board, McDaniel will be in a position to advocate for initiatives such as new technology, policies and/or procedures that will directly benefit our valued clients and customers.
This is an exciting time to be involved in the relocation industry. We're thrilled that Charles has been chosen to represent UniGroup as a leader in the global relocation industry.
Congratulations Charles W. McDaniel!
---