UVA Football on the Road: Duke
The drive down to Durham from Charlottesville is a relatively easy one for fans, at just over three hours. The route takes…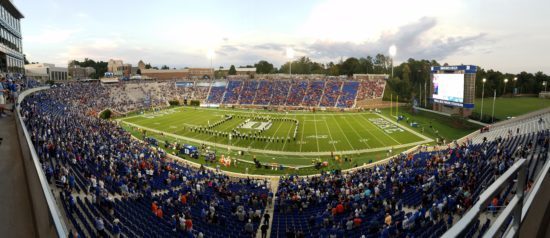 The drive down to Durham from Charlottesville is a relatively easy one for fans, at just over three hours. The route takes you down Route 29 for most of the drive, meaning you won't have to worry about much traffic along the way.
The drive from Charlottesville to Durham is around 190 miles, depending on the route you decide to take. And with both the University of North Carolina and North Carolina State University playing away games this weekend, traffic should be minimal.
If this is your first visit to Duke, here's what you can expect on game day.
While I am normally with the team and helping out before the game, over the years I've heard of some fun restaurants and traditions to take part in close to campus.
WHAT TO DO IN Durham ON GAME DAY
See you at the game! And if you see the UVA Football Truck – share your photos with me on Twitter using #UVAFBTruck.
– Pete, UVA Football Equipment Truck / Hilldrup Driver
---