UVA Football on the Road: University of North Carolina
I've traveled to many ACC football games in my days driving for the University of Virginia, and every year I look forward…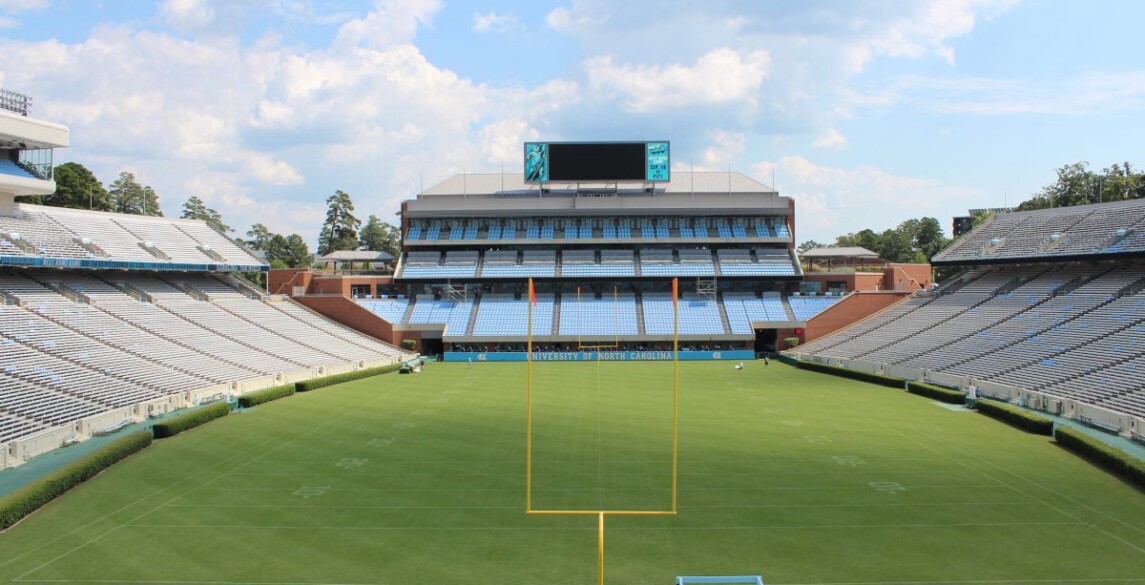 I've traveled to many ACC football games in my days driving for the University of Virginia, and every year I look forward to our game against the Tarheels because one of my colleagues drives the truck for the UNC Football Team. There's just a little friendly rivalry going on when it comes to the two schools we drive for here at Hilldrup.
The drive from Charlottesville to Chapel Hill is around 190 miles, depending on the route you decide to take. And it should take about three and a half hours, if you're lucky. There aren't too many obstacles on Interstate 85 if you're planning on making the drive, but do be prepared for light traffic once you get close to campus.
Here's a quick guide that outlines what to expect on game day. And while I am normally with the team and helping out before the game, over the years I've heard of some fun restaurants and traditions to take part in around Chapel Hill.
WHAT TO DO IN CHAPEL HILL ON GAME DAY
See you at the game! And if you see the UVA Football Truck, share your photos with me on Twitter using #UVAFBTruck.
-Pete, UVA Football Equipment Truck / Hilldrup Driver
---