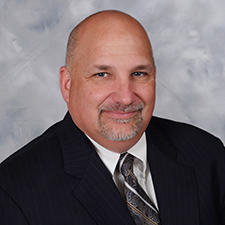 Michael Berry
Managing Director, Relocation Services
Michael Berry is the Managing Director of Hilldrup Relocation Services, where he oversees both global and domestic relocation services for corporate clients.
He has been in the industry since 1995 and has been with Hilldrup since 1997. Mike's focus includes the development of relocation strategies that meet the evolving needs of Hilldrup's clients. He also facilitates policy review and benchmarking for new and existing clients and monitors the service delivery team to ensure the highest levels of performance, consistency, improvement and innovation.
He is extremely active in the relocation industry and holds his Certified Relocation Professional (CRP) designation and Employee Relocation Council Global Mobility Specialist – Talent Mobility (GMS-T) designation. He is the past president of the Greater Washington Employee Relocation Council, and he is a member of Society for Human Resources Management (SHRM).
In his spare time, Mike coaches a travel soccer team, and he enjoys spending time with his two daughters. He lives in Fairfax, Virginia.