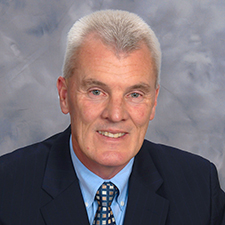 Randy Rantz
Senior Vice President, Operations
Randy Rantz is the Senior Vice President of Operations, where he is responsible for the efficiency and profitability of both the company's fleet and branch operations throughout the East Coast.
An industry veteran with close to 50 years of experience, Randy lends an incredible perspective overseeing Hilldrup's operations. Starting out as a van operator and working his way up through the company, Randy has helped shape many of the company's different departments and functions. Before his current role, he worked as Vice President of Operations.
Randy lives in the Fredericksburg area with his wife and enjoys spending time with his two daughters and grandchildren. Randy enjoys riding motorcycles and playing Texas Hold 'Em.