News & Events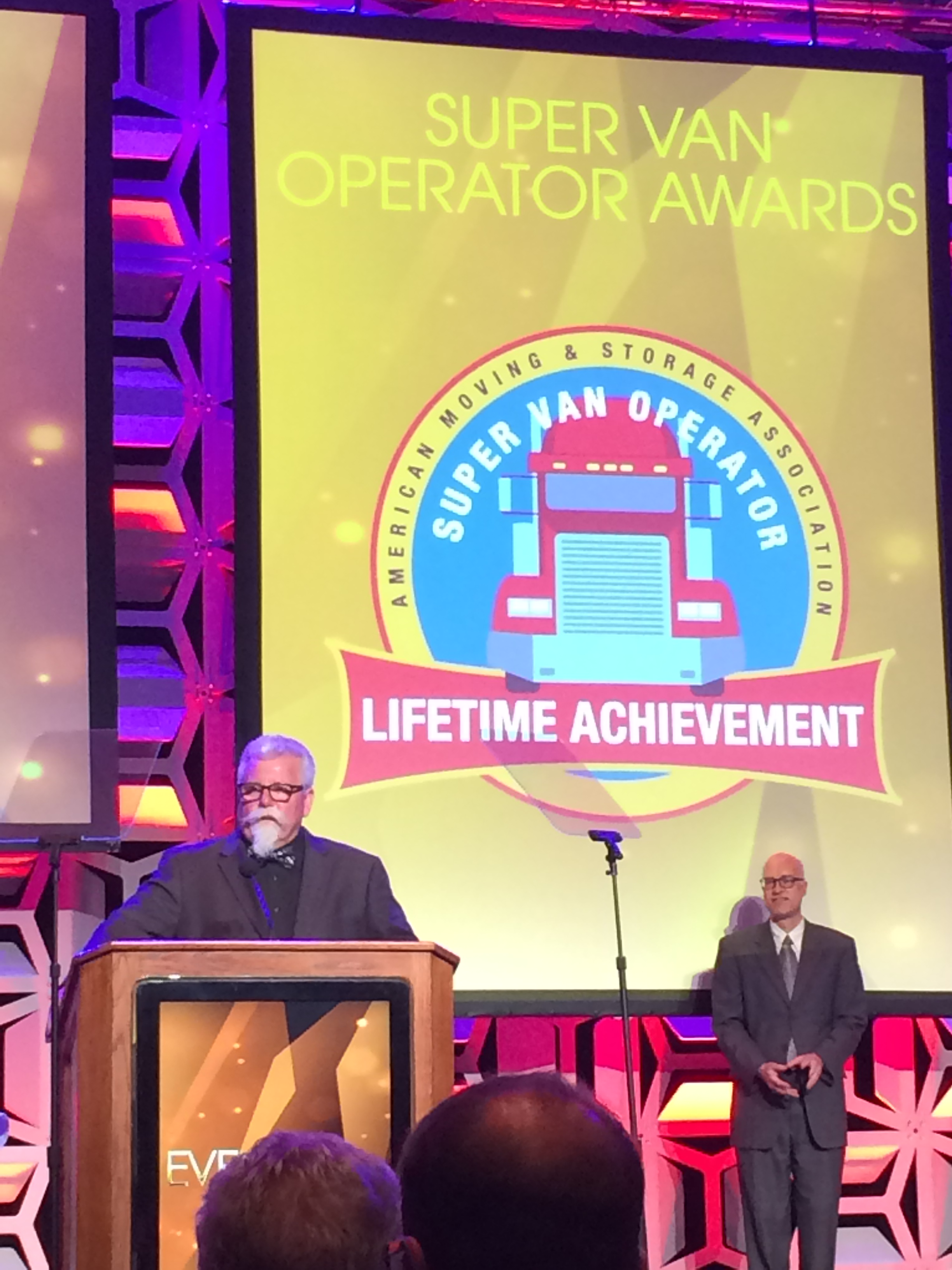 Hilldrup is thrilled to announce that our very own Bob "Fitz" Fitzgerald was recently recognized as the winner of the American Moving and Storage Association's (AMSA) Lifetime Achievement Award.
AMSA recently announced its winners of the 2017 Super Van Operator Awards. Awards are presented in multiple categories to recognize the nation's top Van Operators who work specifically in the moving and storage industry. Fitzgerald, more commonly known to both colleagues and customers as "Fitz," won the Lifetime Achievement category – and it's easy to see why!
Fitz has been a long distance driver for Hilldrup for over 20 years and throughout his career has more than 2.6 million miles of professional driving experience on record. Even more impressive than mileage is the fact that Fitz has driven for all these years and miles without a single accident or driving infraction. It's no doubt that the moving industry has taken notice. Fitz has earned multiple Van Operator of the Month awards from United Van Lines and was also recognized as their 2015 Van Operator of the Year. In fact, United Van Lines even interviewed Fitz to learn more about his dedication to every customer that he moves, check it out here!
"I've known Fitz for over 20 years, and during that period, he has been the example that all of our Van Operators strive to emulate," said Harold Wood, Vice President of Risk Management for Hilldrup. "When a change in the transportation industry is about to happen, I will call Fitz for his input on how it will affect our drivers and customers."
As part of this honor, Fitz attended the AMSA 2018 Education Conference & Expo, the moving and storage industry's largest and most-attended event, in Fort Lauderdale, FL. Here, Fitz was recognized among over 700 industry leaders for his accomplishment in receiving this honor.
"I haven't given it much thought honestly," said Fitz when asked why it was important for him to win this award. "I just do what I do!"
But as far as why he thinks he's has been so successful:
"Because I'm me!" he said with a laugh. We couldn't have said it better ourselves. Congratulations Fitz!
Be sure to check out video coverage here of Fitz's acceptance speech from the AMSA Conference too.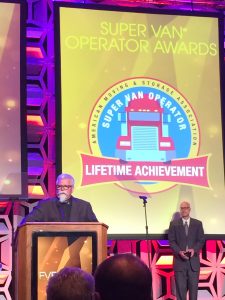 Bob "Fitz" Fitzgerald addresses the audience after being presented with the AMSA Lifetime Achievement award by Scott Michael, President & CEO of AMSA (pictured right).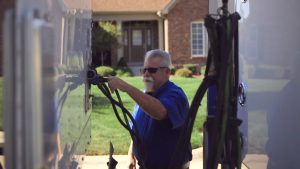 "Keeping my equipment in top shape and in D.O.T. compliance at all times is a priority of mine," said Fitz. "Along with keeping a clean driving record."
 Photo by United Van Lines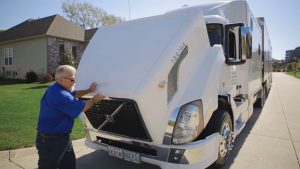 "Being a successful Van Operator is all about how you run the show," explained Fitz. "To make good revenue, you have to be with a good agent and always be a team player."
Photo by United Van Lines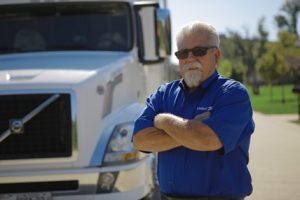 "When that customer moves again, I want them to call Hilldrup without any hesitation because their last move with me was the best they experienced in any of their previous moves," said Fitz. "Customer satisfaction is very important to me as well as to Hilldrup."
Photo by United Van Lines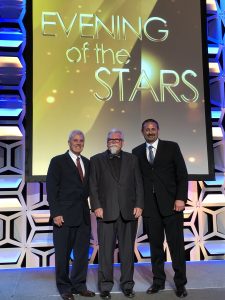 Fitz shares the stage with Randy Rantz, Senior Vice President of Operations for Hilldrup and Carl Tisdale, Director of Long Distance Planning for Hilldrup, during the AMSA Conference in Fort Lauderdale, FL.