News & Events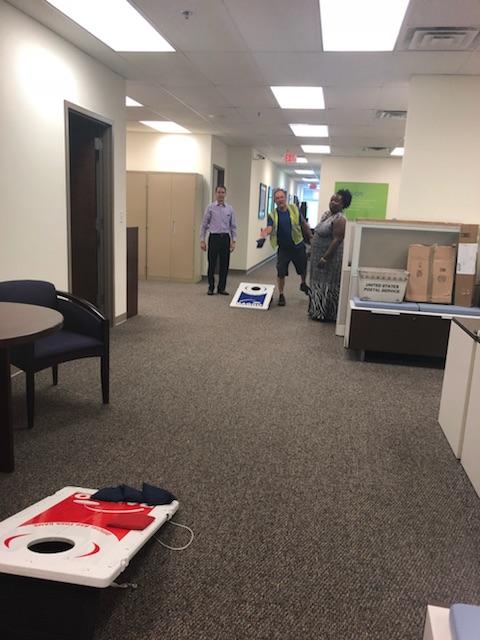 The summer heat isn't going anywhere, especially throughout the Southeast, but our Atlanta team knew just the thing to cool down. All employees were treated to an ice cream social from Cold Stone Creamery that was set up thanks to our friends at CSNS Relocation.
Amongst the influx of moves that our Atlanta team completes from May – September, employees there took some time to de-stress and work together on a mission much different than helping families and businesses move: winning an office cornhole tournament! From coordinators to planners, and from crewmembers to the General Manger of Atlanta, employees across all departments were encouraged to take a turn and join in on some friendly competition to play cornhole.
Thank you to the entire Atlanta team for a great, successful summer – a fun break and sweet treat was more than deserved. Check out photos of their fun below!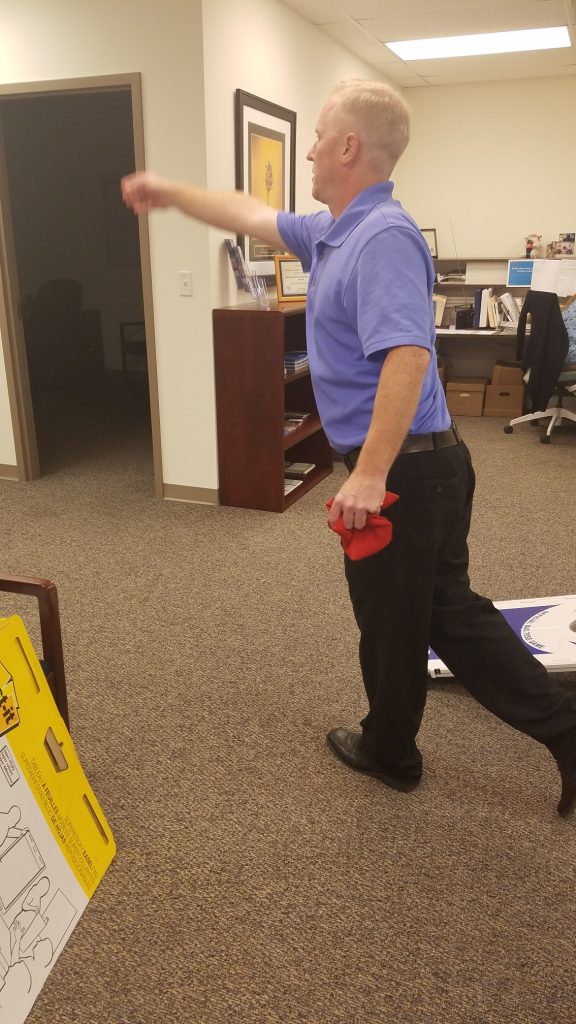 Michael Pearce, Local Planner, participates in the fun of a cornhole tournament at our Atlanta office.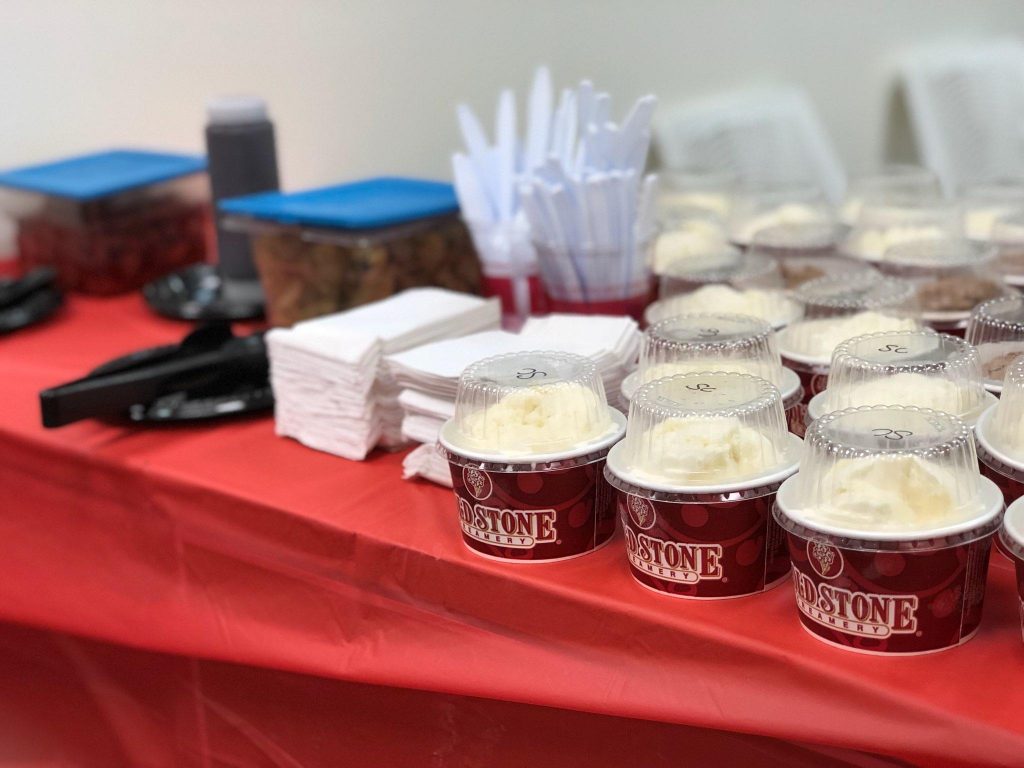 Hilldrup's Atlanta team cooled down thanks to an ice cream social that was kindly provided to us by CSNS Relocation Services – we really enjoyed it!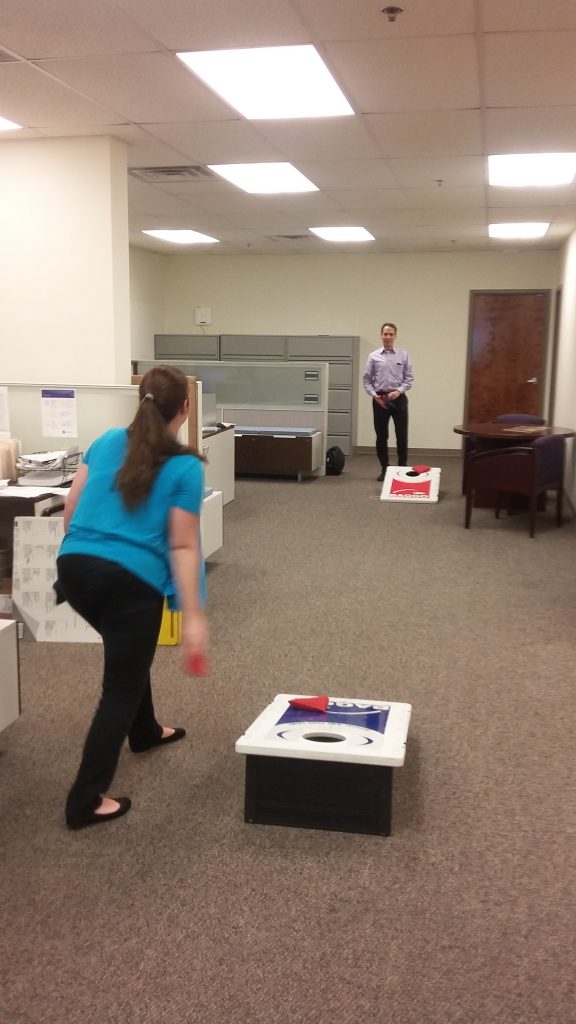 Kathleen Toney, Commercial Coordinator, gives her best shot competing against Ed Haeussler, VP and General Manager of Hilldrup – Atlanta, during the cornhole competition that took place as a break from the summer stress.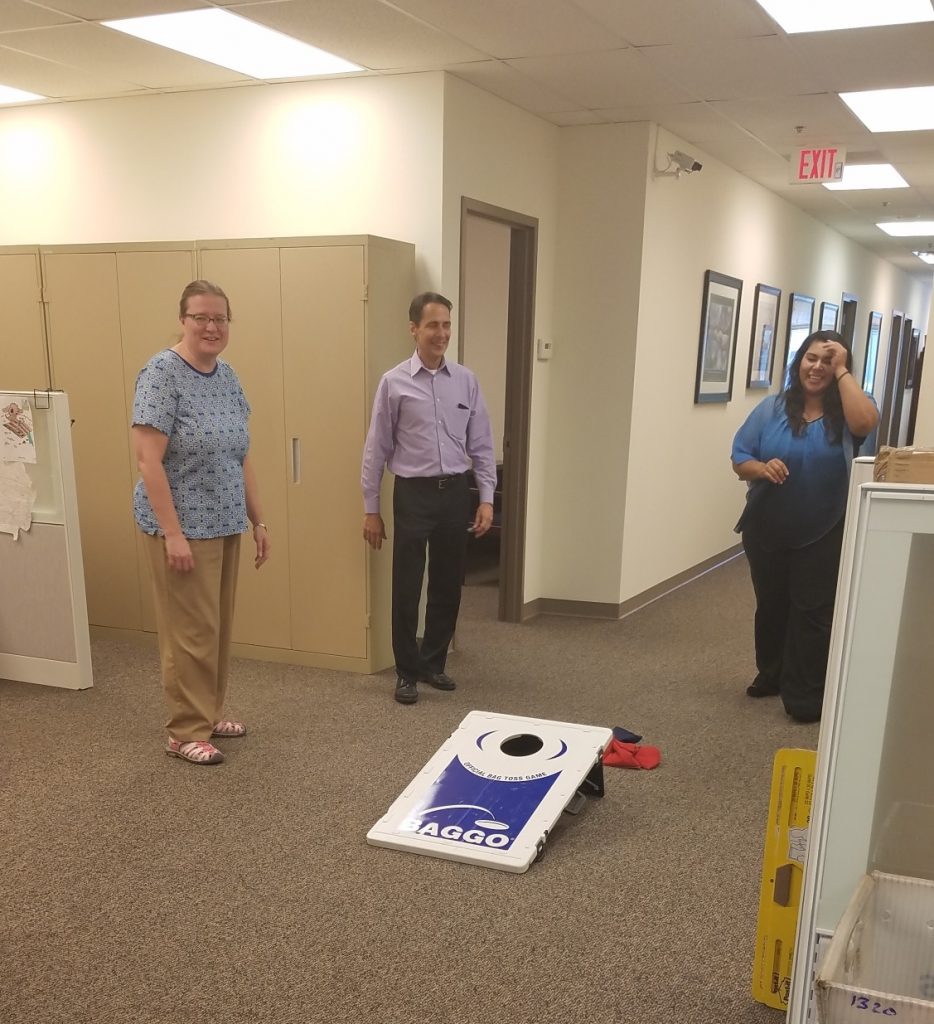 Janyce Perry, Residential Coordinator, Ed Haeussler, VP and General Manager, and Destiny Yanez, OA/DA Coordinator, team up together at the Atlanta office during a game of cornhole. We love the fun idea of cornhole!