News & Events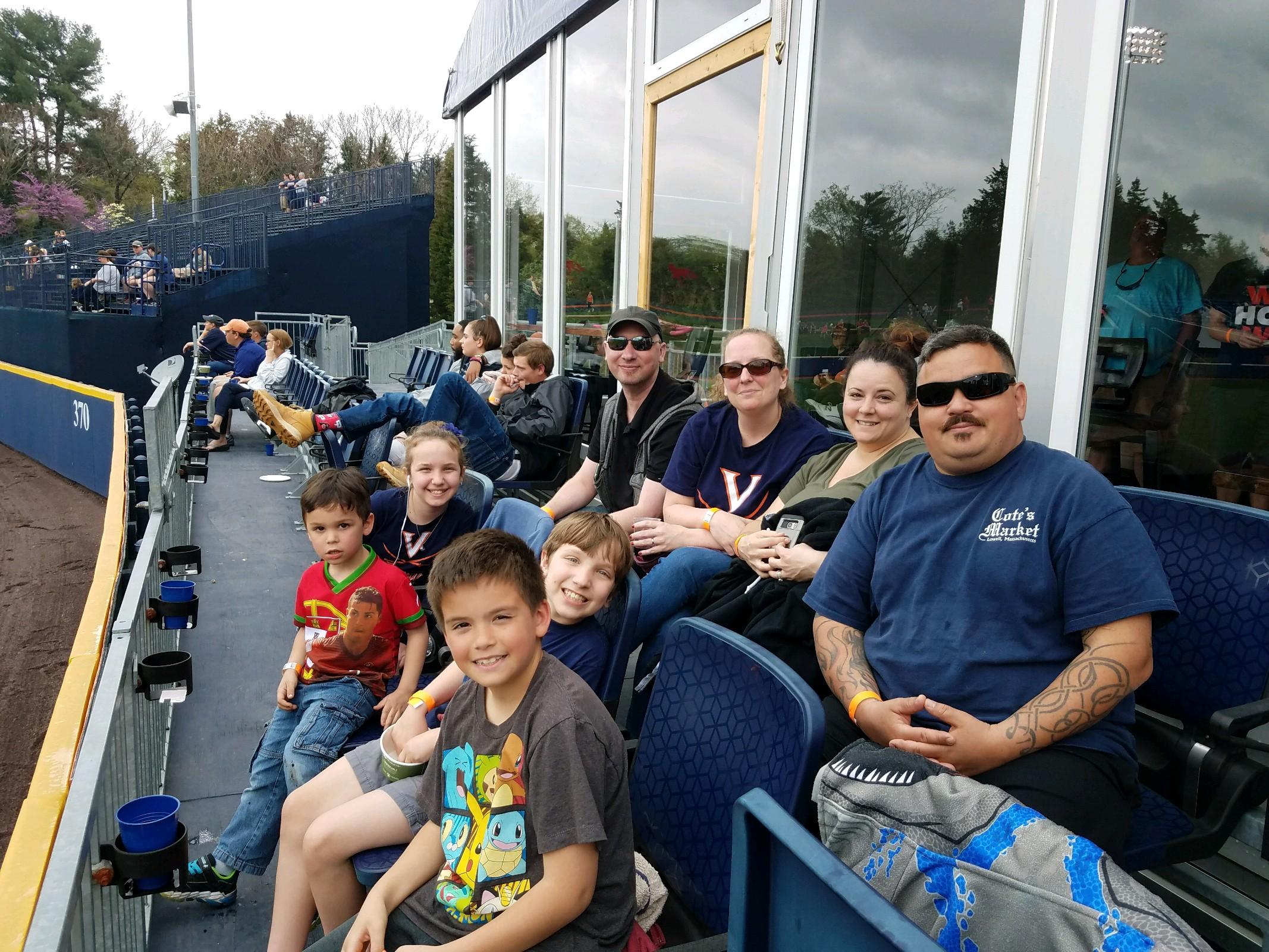 Recently, Hilldrup Stafford employees and contractors were invited to attend a University of Virginia (UVA) baseball game on April 14 at the university's Davenport Field at Disharoon Park in Charlottesville, VA. With up to 50 tickets available to our team, several Stafford employees and contractors brought friends and family to accompany them to the game. There, we enjoyed a delicious lunch and fantastic views of the game from UVA's Clubhouse.
Sunday's game had the UVA Cavaliers face off against the Miami Hurricanes. Although UVA did not sweep the competition this time, we had plenty of fun enjoying the game with our friends, family and coworkers and rooting for the Cavaliers whom Hilldrup proudly supports.
In fact, Hilldrup has proudly assisted many head coaches and staff with their moves to Charlottesville, including UVA Football Coach Bronco Mendenhall, UVA Basketball Coach Tony Bennett and UVA Athletic Director Carla Williams. Our love of UVA athletics takes us on the road often as we transport equipment for Virginia Football and the Cavalier Marching Band to all away games with UVA decaled trucks displaying our spirit.
We're so glad we had such a great turnout at the game and the chance to make such great memories with one another!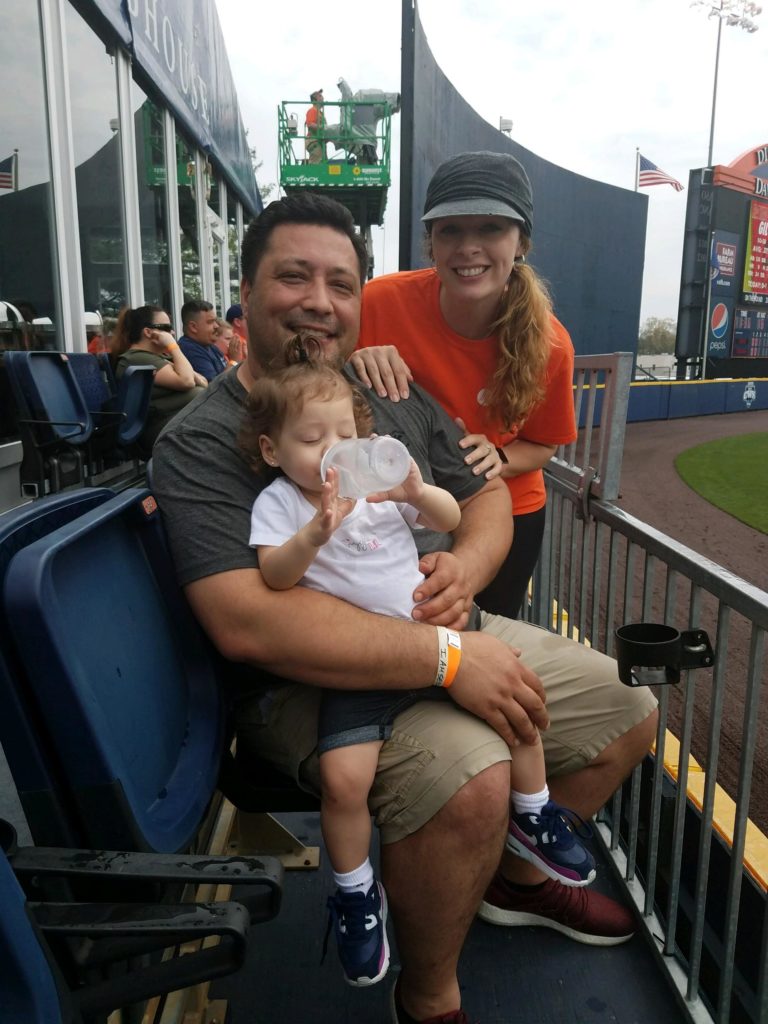 Harry Howard, Quality Trainer, and Lindsi Smith, Move Coordinator, with their daughter Everly enjoy the UVA vs. Miami baseball game on Sunday, April 14 in Charlottesville, VA.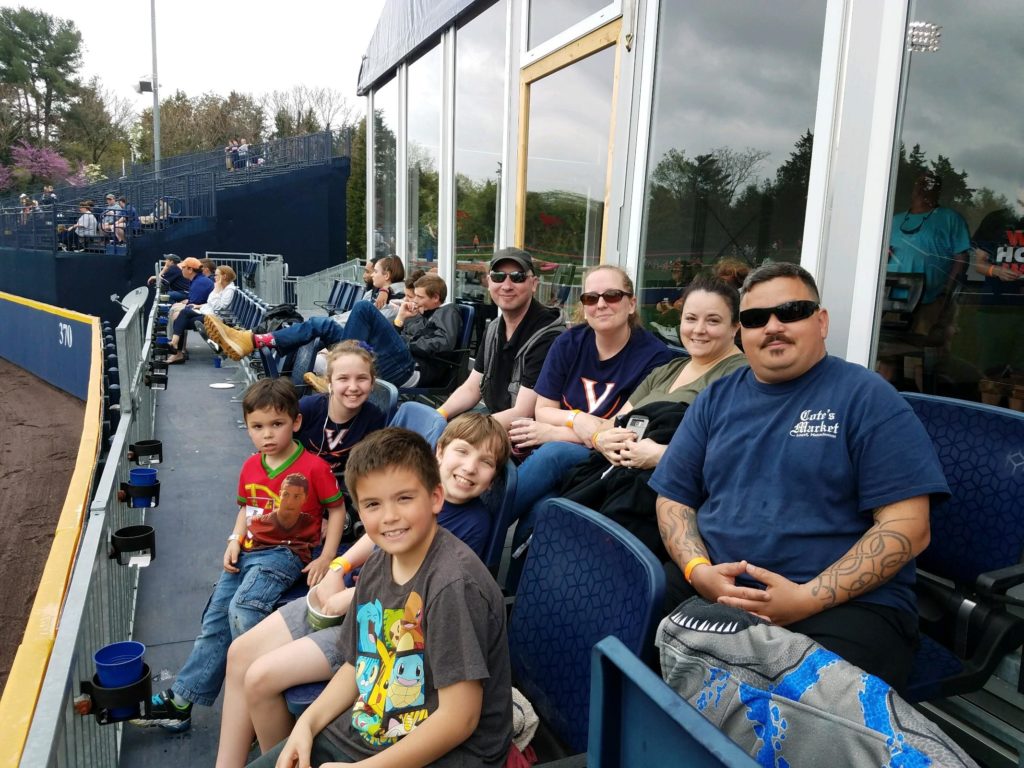 Hilldrup's UVA pride was in full swing during the recent baseball game where we cheered on the Cavaliers alongside friends and family.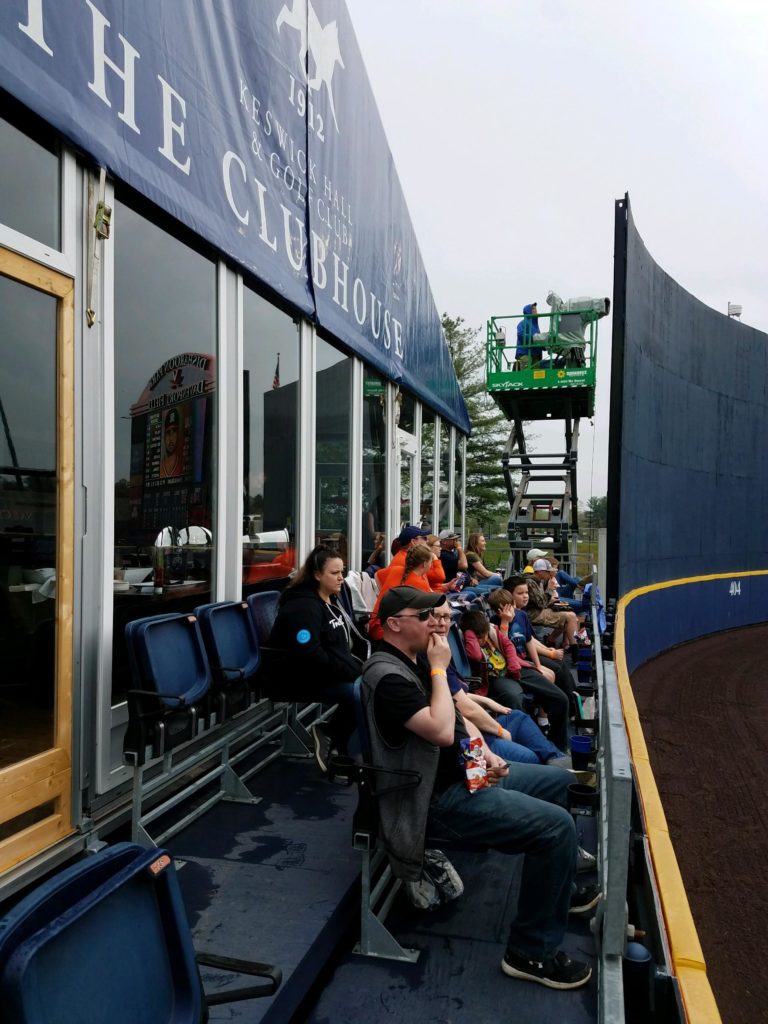 The perfect view of the game was from The Clubhouse at UVA – we were thankful for the opportunity to enjoy these seats for the game!