News & Events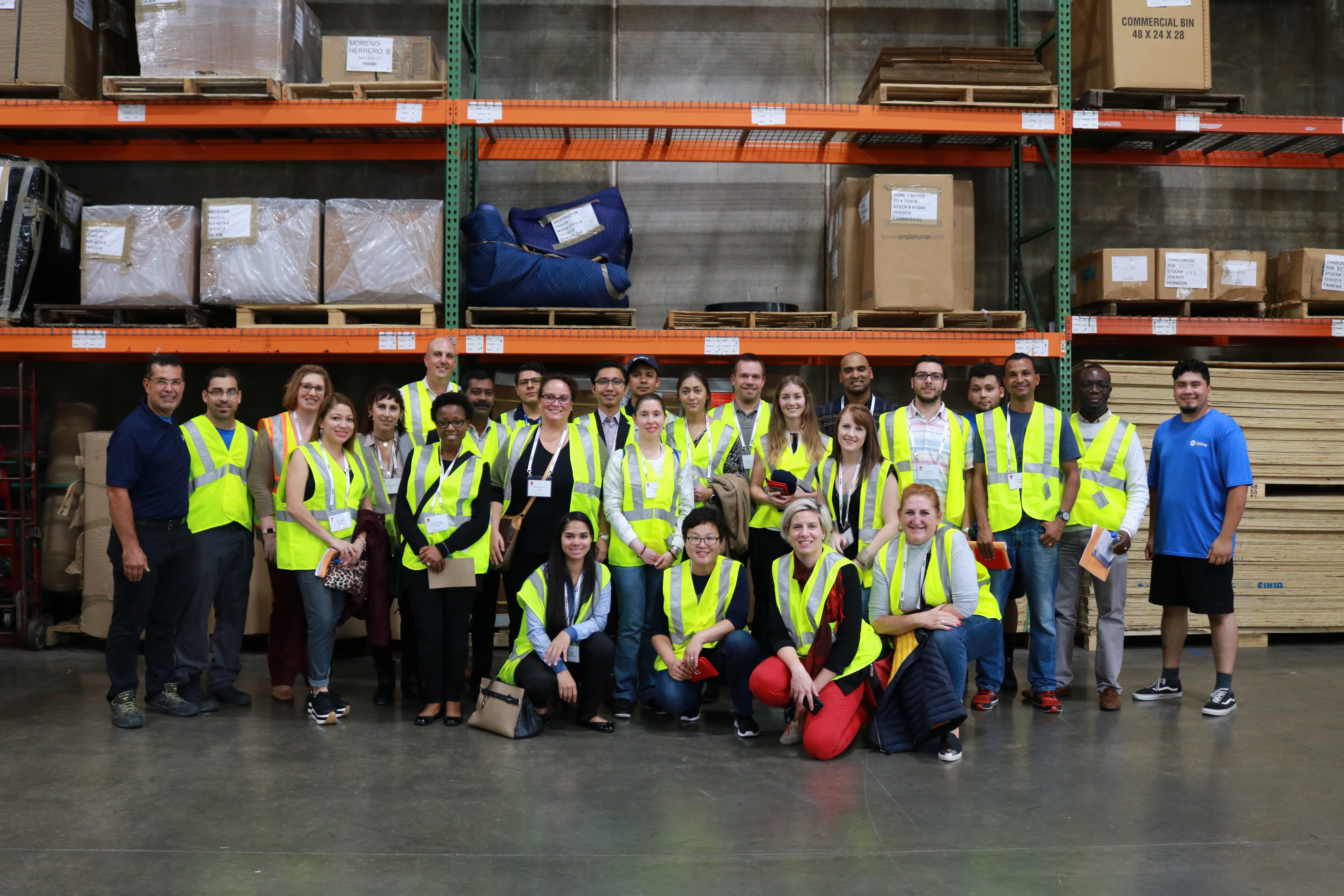 If there's an opportunity for Hilldrup to share our knowledge with those as passionate about moving and serving others as we are, count our team in!
Recently, Hilldrup Dulles hosted a group of nearly 30 FIDI Academy students for an inside-look into international packing at our Dulles warehouse. The training course was held to support the students' hands-on learning towards obtaining their Essentials in International Moving (EiM) certification through FIDI.
The students in attendance represented moving professionals from across the world, including those from Brazil, Denmark, South Korea, Nigeria, the Netherlands and many more. All in attendance were dedicated to learning more about the moving industry, particularly on an international scale. Together, the students toured our Dulles warehouse thanks to Rob Williams, GM and VP of Hilldrup Dulles and Hilldrup Forestville, and his team. After the warehouse tour, students were introduced to a set-up of a mock household where goods such as furniture, dishes, and even a bicycle were displayed for a hands-on demonstration of international packing.
Markers were placed in the warehouse to indicate where runners would be placed in the home and how our moving professionals pad-wrap railings and doorframes to prevent property damage. Dulles' own Raul Salas Tangarife, Van Owner Operator, led the training while explaining the level of care and detail that goes into a successful international move for Hilldrup.
"Confidence is the most important thing when we enter a customer's home," described Raul during the demonstration. "It's a stressful time in their lives, and we have to make sure that we protect their home before we move anything. By doing so, we're ensuring their home's integrity is one less thing for the customer to worry about."
We were honored to be a part of the hands-on learning that these future industry leaders received during their FIDI course. We hope our warehouse, facility and team made for a fun part of your education through FIDI – thanks for stopping by!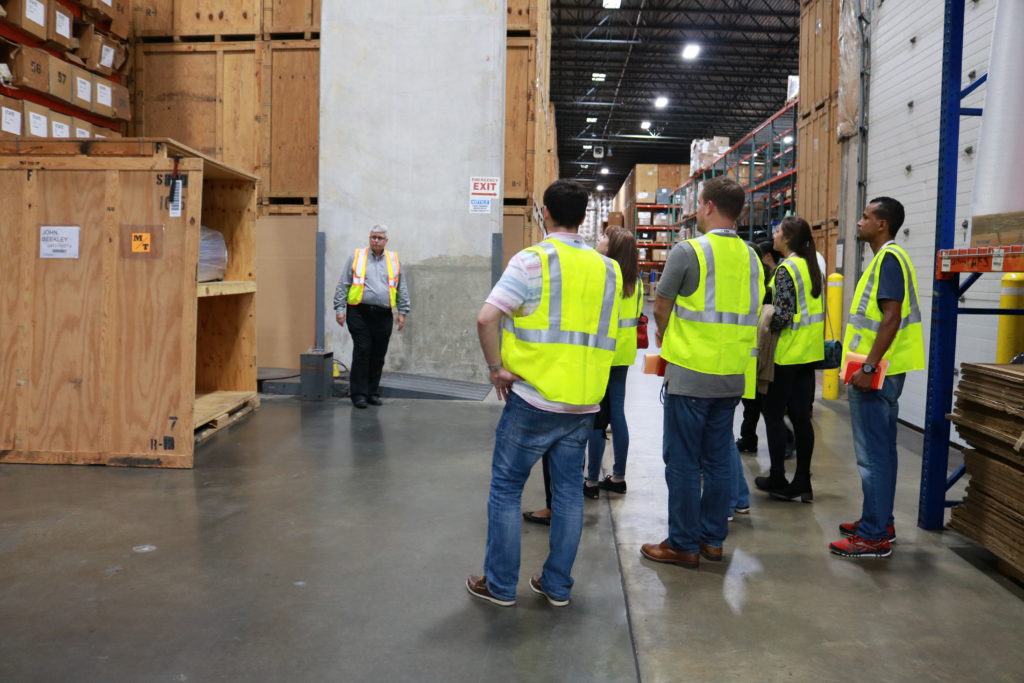 Rob Williams, Vice President and General Manager of Hilldrup – Dulles and Forestville, explains international crating procedures to the FIDI students during a warehouse tour of our facility in Dulles, VA.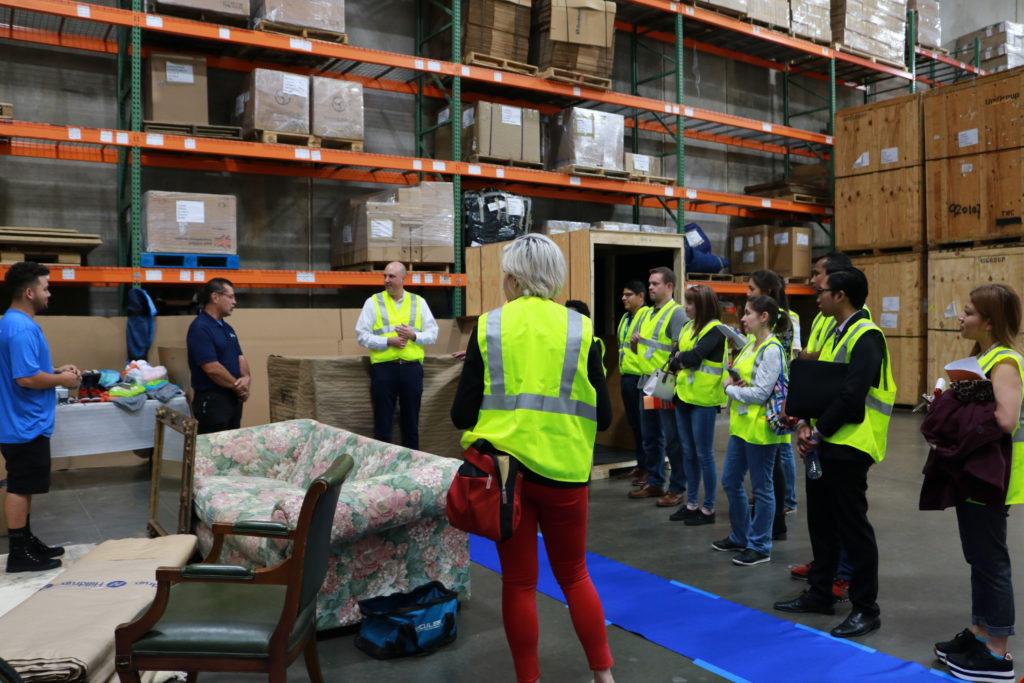 Raul Salas Tangarife, Van Owner Operator, (second from left) welcomes and introduces everyone to the packing class held at the Dulles warehouse. With plenty of household goods ready to be wrapped and packed for practice, the students prepared to learn hands-on what it takes to prep items for an international move!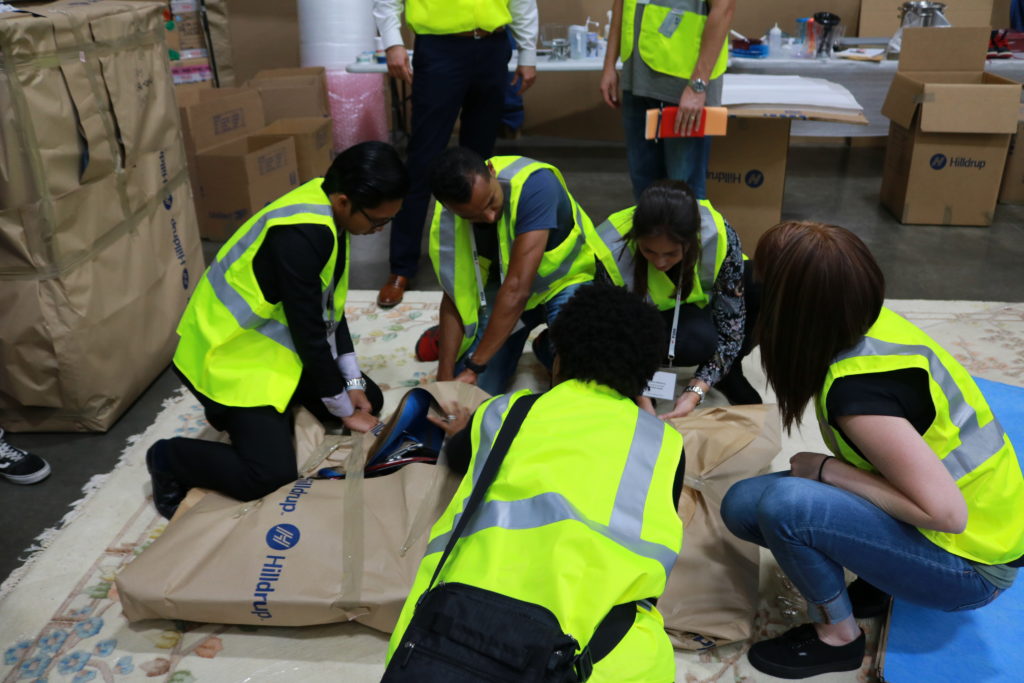 It certainly takes a team to make an international pack and load a success! Here, FIDI students practice wrapping a bike with Hilldrup packing materials.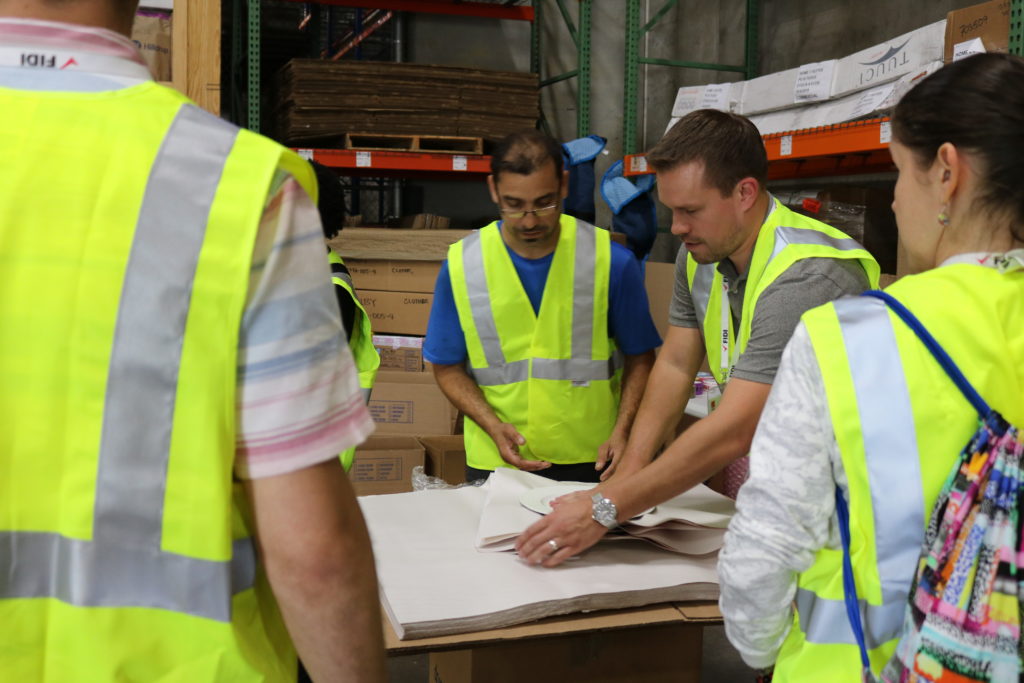 FIDI Academy student and Hilldrup International Move Manager, Eric Kriste (second from right), learns how to properly wrap plates for an international move during the packing class.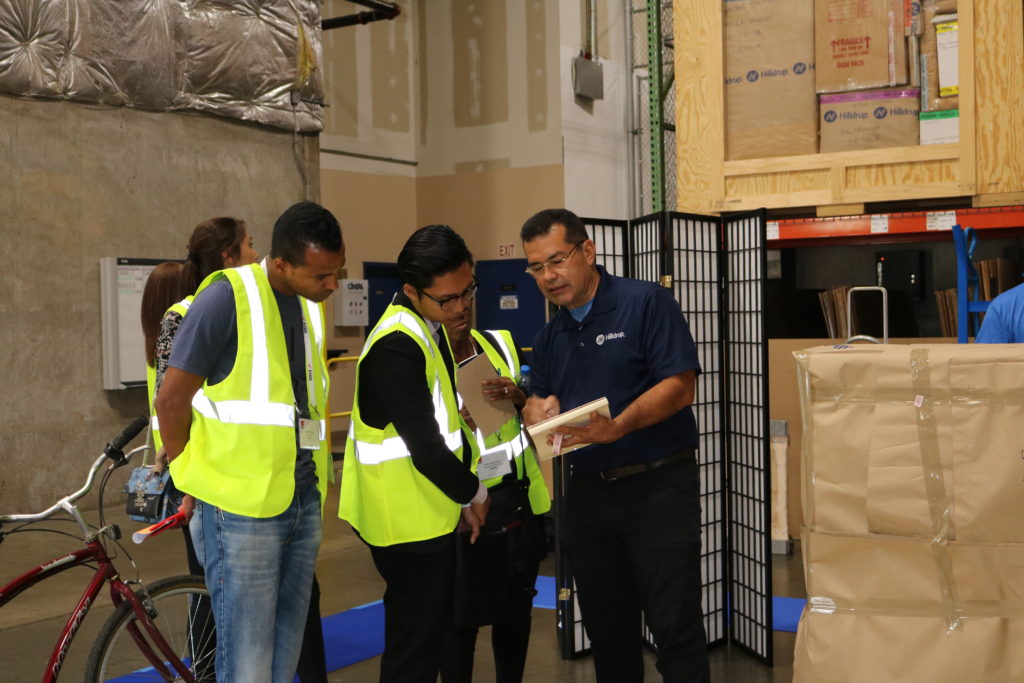 Two FIDI students learn how to take inventory of household good items for international moving from Hilldrup Dulles' own Raul Salas Tangarife.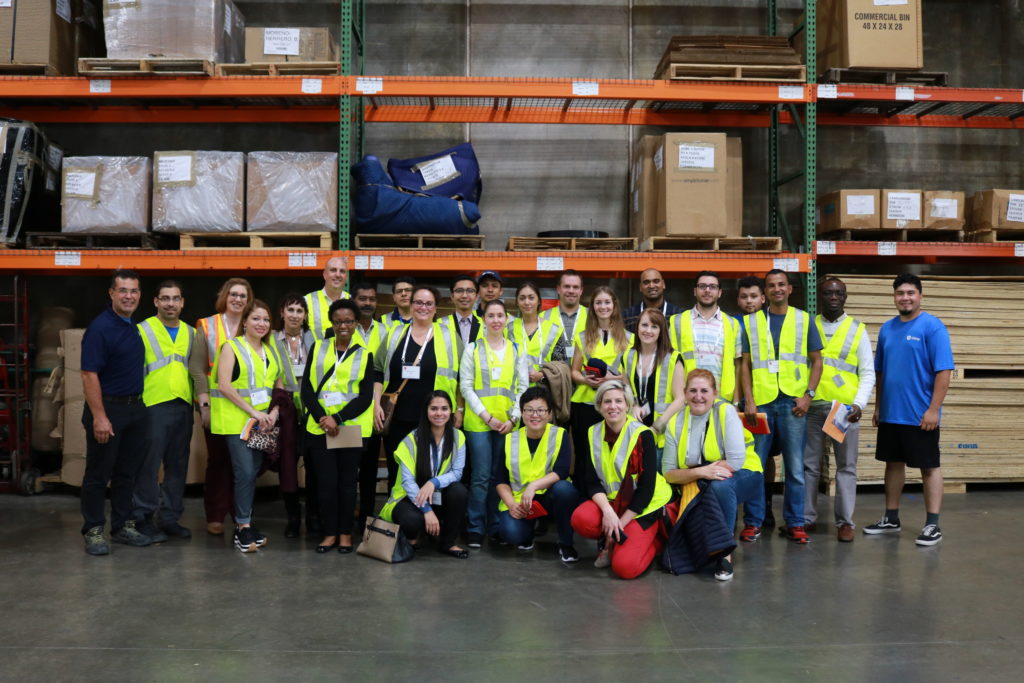 The FIDI Academy class joins their instructors and our Dulles team for a quick photo after completing the international packing class that was held at the Dulles warehouse.