News & Events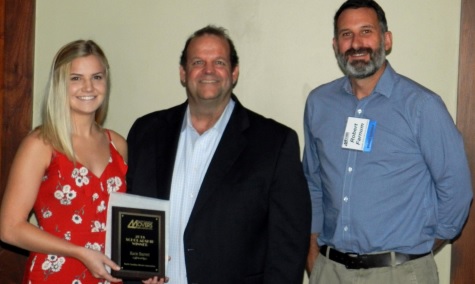 Two exemplary students whose family members are part of our Hilldrup team were recently awarded scholarships from the North Carolina Movers Association (NCMA)! The NCMA grants two scholarships to deserving students each year: a $1,000 scholarship to a student attending a 4-year college or university and a $500 scholarship to a student attending a 2-year college.
Congratulations to Jonathan Elkins Jr. who won the 2-year scholarship! Jonathan is a current student at Wake Technical Community College in Raleigh, NC. He is the son of Jonathan and Amy Elkins of Clayton, NC and was sponsored by his grandmother, Glenda Foster. Glenda works in Accounting at Hilldrup's Raleigh-Durham branch.
And, congratulations to Kacie Barrett who won the 4-year scholarship! Kacie is a current student at the University of North Carolina at Chapel Hill. Kacie is the daughter of Lance and Vickie Barrett of Mooresville, NC. Kacie's father is an independent contractor at Hilldrup's Charlotte branch.
We couldn't be more proud of our Hilldrup team and their families on their recent success and well-deserved recognition. On behalf of the entire Hilldrup organization, best of luck Jonathan and Kacie in your academic careers and beyond!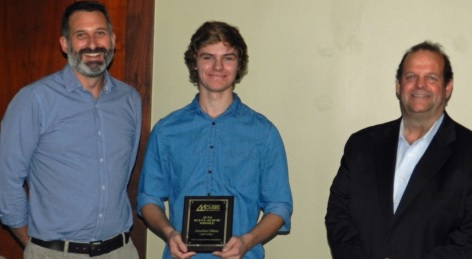 Congratulations to NCMA 2-year Scholarship Winner, Jonathan Elkins Jr., who was presented his scholarship award by Bob Farnum (left) and David Rushing (right), both of the NCMA Scholarship Committee.
Photo courtesy of The Tar Heel Van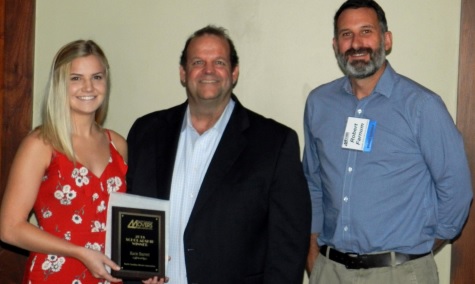 Congratulations to NCMA 4-year Scholarship Winner, Kacie Barrett, who was presented with her scholarship award by David Rushing (center) and Bob Farnum (right) as well.
Photo courtesy of The Tar Heel Van