News & Events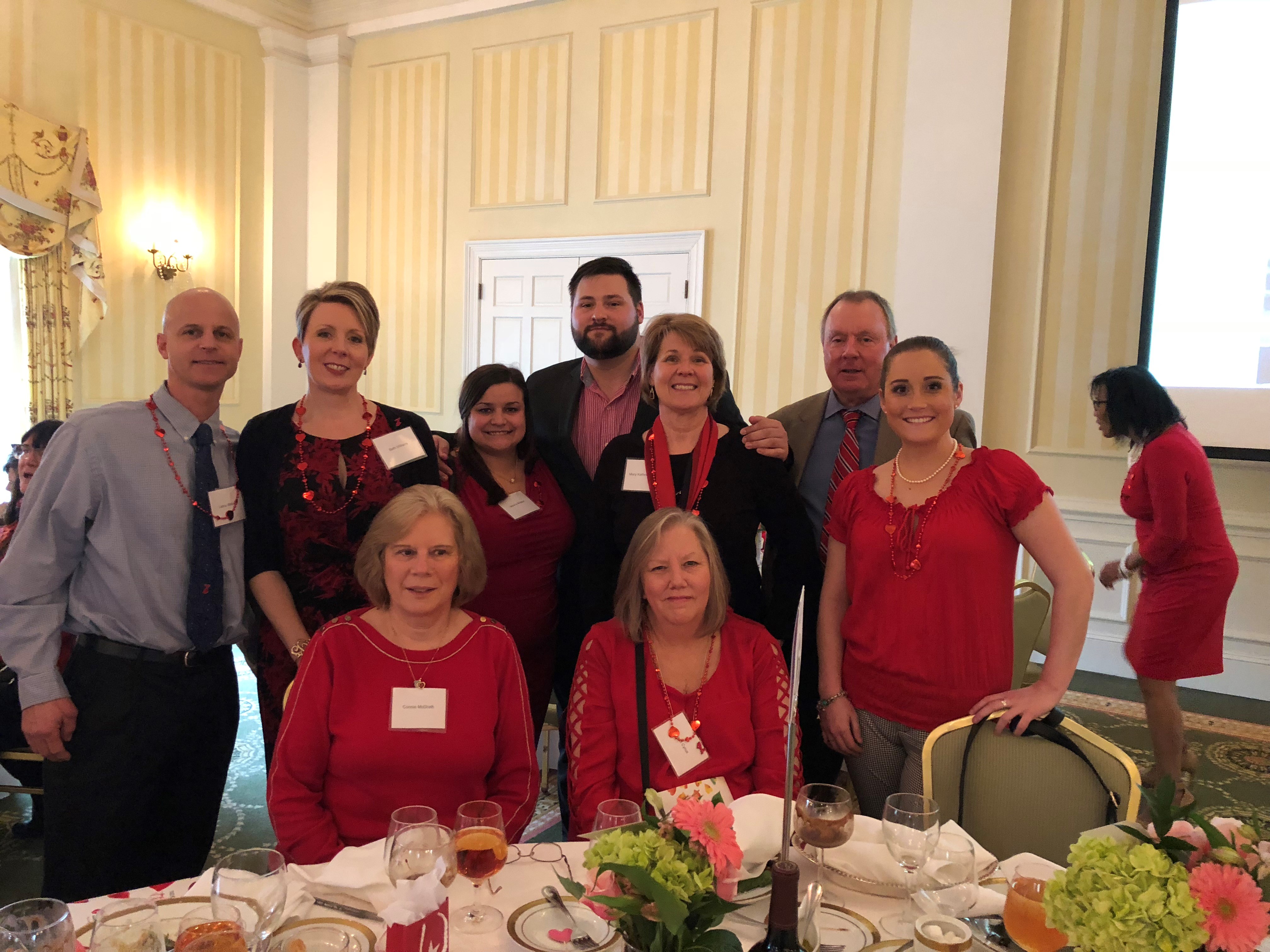 Hilldrup was proud to put our hearts into sponsoring Fredericksburg's Go Red for Women Brunch held on February 11th in honor of American Heart Month. Our second year participating in the event, the brunch is an initiative advocating for research and awareness of women's heart health across America.
A table of Hilldrup employees, and their guests, joined other local attendees at the event wearing red in the spirit of heart health. The brunch, which took place at the Jepson Alumni Executive Center, featured delicious food and drinks along with a silent auction to benefit the Go Red campaign. Local cardiologists attended to speak about what heart disease looks like for today's women. One of the event's most important themes was the importance of dispelling the stigma that comes with cardiovascular disease.
"For women, knowing the signs of a heart attack or episode is very important," said Hilldrup's Susan Cyrus, who attended. "It's not like what we see on TV with men clutching their chest and collapsing on the ground. We tend to brush off our symptoms and tell ourselves we'll be fine because we are so busy taking care of other people and things."
In fact, heart disease is the number #1 cause of death for women specifically. Claiming the lives of a third of all women, heart disease is responsible for more deaths than all forms of cancer combined according to the American Heart Association. While these numbers are scary, the good news is that 80 percent of cardiac events are preventable!
Lifestyle changes and awareness of what symptoms of heart disease to look for are key to maintaining a healthy heart. The Go Red for Women initiative encourages that a woman should "go red" by doing the following:
Exercising regularly
Eating a healthy diet
Visiting her doctor as needed
Influencing others by talking about heart health!
Thank you to Go Red for hosting this wonderful event and to all those at Hilldrup who attended. Hilldrup encourages women everywhere to "go red" and listen to your heart – it could save your life!
Check out photos of the brunch below and please considering donating to Go Red for Women here.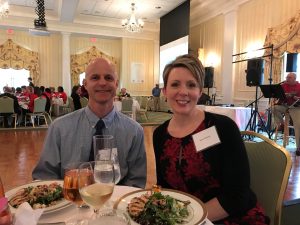 Beth Williams, Vice President of Human Resources, shares a meal with her husband, Lance Williams, during the Go Red Brunch event.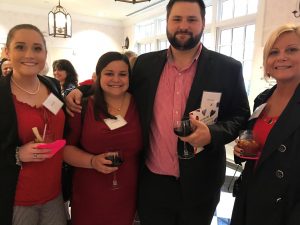 From left: Erin Davis, Move Coordinator; Jessica Brinson; Mike Wood, Virtual Sales Estimator, and Franca Davis wear red in the spirit of heart health.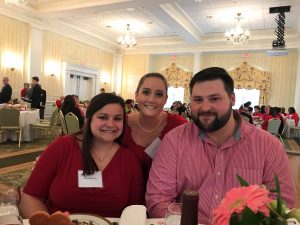 From left: Jessica Brinson; Erin Davis, Move Coordinator; and Mike Wood, Virtual Sales Estimator, join others in the Fredericksburg area to learn more about the risk factors and prevention of women's heart disease.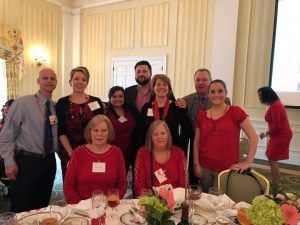 Hilldrup's team consisting of Beth Williams (second from left, top row), Mike Wood (center), Mary Katherine Wood (third from right), Erin Davis (far right), Connie McGrath (left, bottom row) and Susan Cyrus (right, bottom row) along with their guests enjoy the Go Red Bunch on February 11, 2018 in Fredericksburg.