News & Events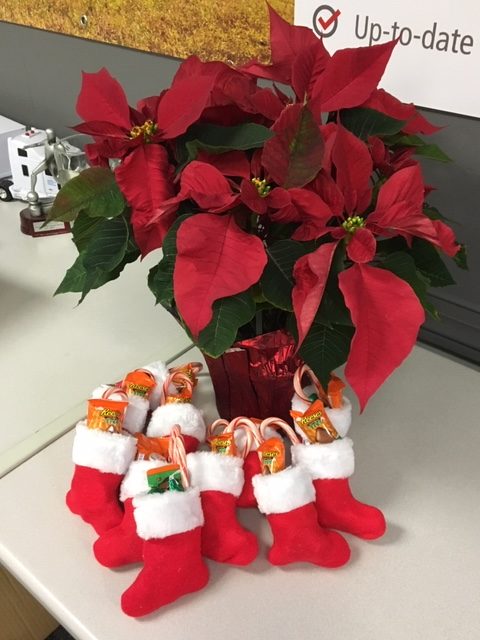 Hilldrup's Greenville team was in the holiday spirit last week with treats for employees to enjoy. Our team was gifted a small surprise upon their arrival one morning – Christmas stockings filled with candy!
Our employees are like family, so it was only fitting that our Greenville team enjoyed delicious lunch catered by Southern Palate where we could spend time together enjoying food and one another's conversations. Nearly 25 employees came together to enjoy the spread of food which included cheese, vegetables, garlic bread, salad and even meat lasagna!
Thank you to everyone who joined the luncheon and to all who participated in the gift exchange as well. We hope you had a merry Christmas and happy holidays with your friends and family!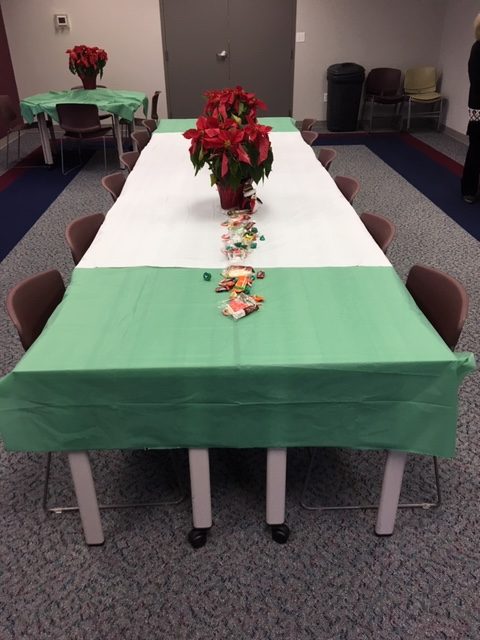 Hilldrup Greenville transformed part of their office space into the perfect setting to enjoy a delicious luncheon catered by Southern Palate.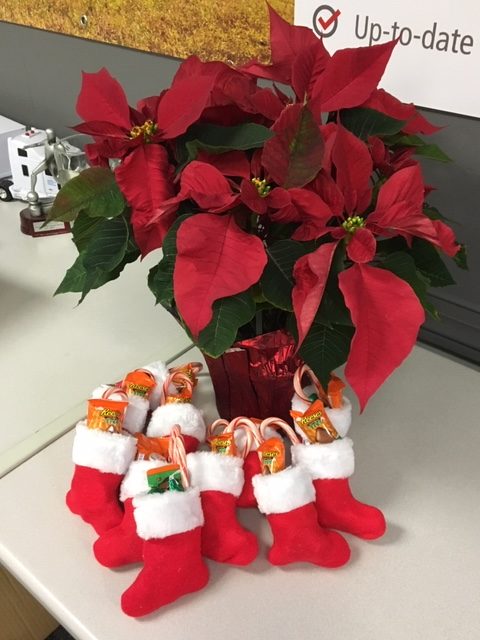 Amongst the festive office décor, Christmas stockings were filled with small candies for Greenville employees to enjoy.