News & Events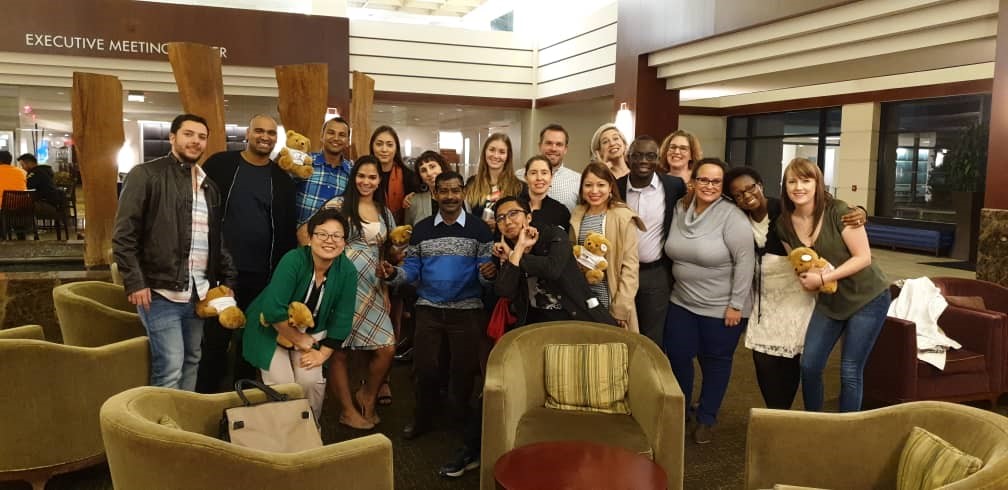 Hilldrup Stafford's own Eric Kirste, International Move Manager, and Jennifer Cleven, International Move Coordinator, were proud to represent our organization during FIDI's Essentials in International Moving (EiM) course. The yearly seminar brought together 18 moving professionals from all over the world to Washington, D.C., all of whom were eager to broaden their knowledge of international moving and network together. Eric and Jennifer also joined their classmates to participate in a tour of Hilldrup's Dulles warehouse where a packing class was held in addition to touring the Dulles International Airport!
Together, Eric and Jennifer shared their overall experience, what they learned and what they both agreed was the most challenging component of the course.
Q: How did you hear about this class and what were your initial thoughts or concerns going into it?
Eric: It was presented to us that we had the opportunity to participate in the 2018 EiM course. We were definitely encouraged and supported by our team to take the opportunity too. Being selected to be a student in the course was highly based on experience – I've been with Hilldrup for five years now. I've known a lot of people throughout that time who have taken the EiM course, so I was pretty familiar with what it was and how challenging, but informative, it would be.
Jennifer: I've worked for Hilldrup for 3 ½ now; the EiM course was a great experience. Overall, it was a week-long opportunity for all of the students to really learn a whole new side of international moving from what we typical do and see from the office.
Q: What was your experience with the course instructors, Simone and Alexandra? What did you learn from them that you may not have otherwise known had you not taken this course?
E: Simone and Alexandra definitely knew what they were talking about. Most of the classroom learning was PowerPoint presentations, but they really made it fun. There was a lot of interesting material they would share with us as we toured Hilldrup's Dulles warehouse and the Dulles International Airport that made everything we were learning really come together.
J: Yes, it was great to get their personal and professional perspective and experiences with international moving. Alexandra is from Mexico and Simone is currently living in Dubai, but she's lived and traveled all around the world. The stories that they shared were always interesting!
Q: There were students from all over the world who participated in the EiM course. What were some things that you learned from the course and from each other?
E: Everything we learned seemed to be in the metric system since we were dealing with international shipments and examples. We had to learn from the course, as well as the other students, how everything that we do as part of our daily workload at Hilldrup translates to the other side of the world – from getting rates, pricing, etc. all converted correctly.
J: Thankfully we have a cheat-sheet for conversions like that when we're at the office! As part of the exam [given at the end of the course], we were tested on things like converting a U.S. shipment in dollars to Canadian currency, or vice versa. The students we were with came from all over – the Dominican Republic, Denmark, Nigeria, South Korea, the list goes on! So, it was cool to see how 99% of the world views those rates and monetary amounts related to international shipments.
Q: What was the most enjoyable part of the class?
E: I'd say the most enjoyable was going out to see the airport. Getting out of the classroom and applying what we were learning to how it plays out was really cool. Being able to see how Hilldrup's Operations team [during the Dulles warehouse tour] utilizes their warehouse space and equipment was really interesting too.
J: For me, it was meeting everyone and getting to learn about their experience as a moving professional from outside of the U.S.
Q: And what about the most challenging?
In unison: The final exam! (laughing)
E: The final wasn't at all what I expected. It was a timed exam and included a lot of conversions which takes time.
J: At the same time, it felt like only 10 minutes had gone by! Thankfully, we both passed.
Q: Would you recommend this class to other colleagues and if so, what would be your advice to them? 
E: I would – my advice would be to definitely keep an open mind going into it. Everyone will have a different experience, so it's important to not base your expectations on someone else's experience.
J: It was a whirlwind, but the instructors and your fellow classmates are there to support you and really make it all worthwhile!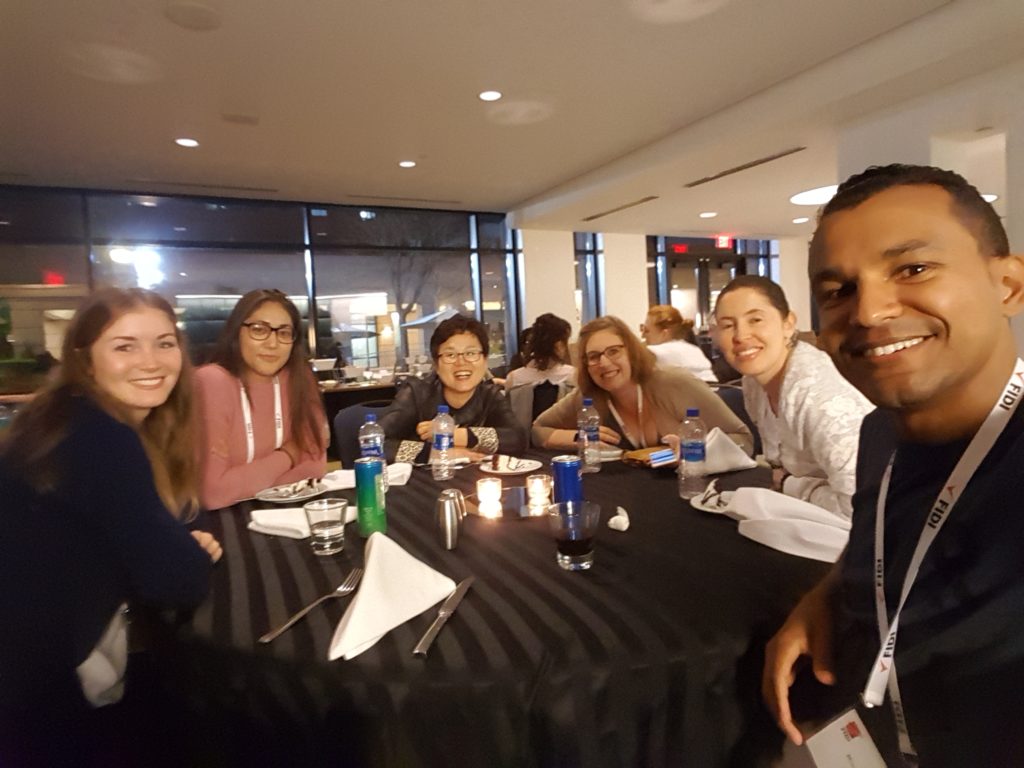 Jennifer Cleven, International Move Coordinator (third from right), smiles with her classmates during a study break out session as part of the FIDI EiM course.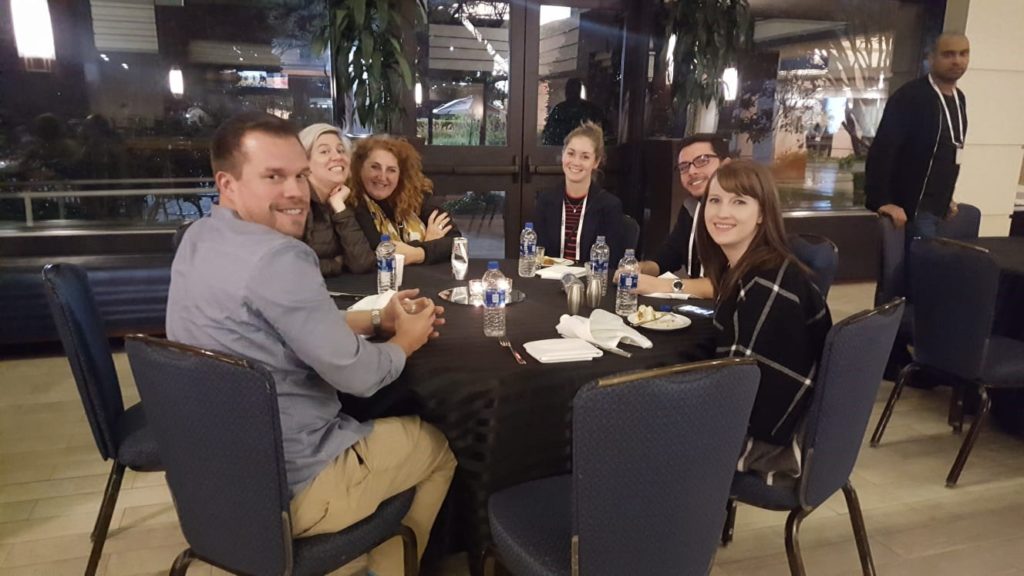 Eric Kirste, International Move Manager (far left), works alongside instructors Alexandra (second from left) and Simone (third from left) as well as other classmates during the five day course in Washington, D.C.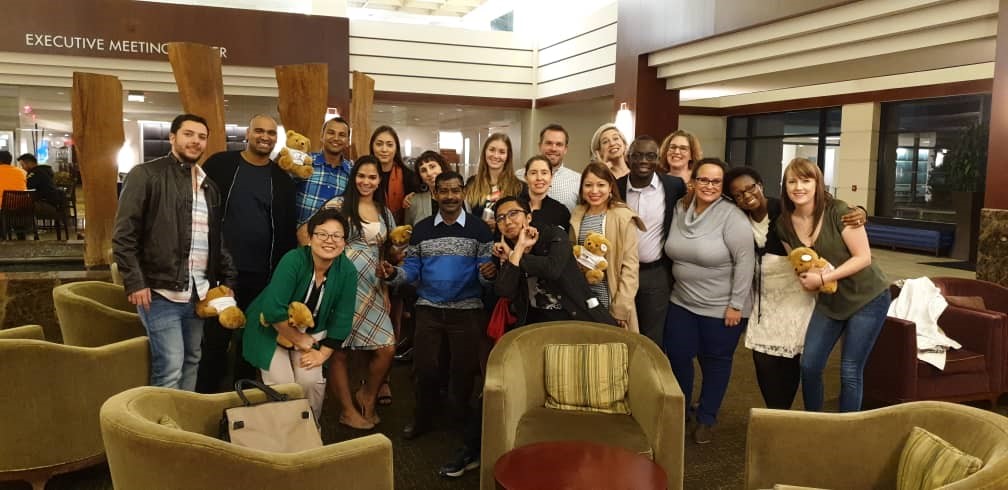 The EiM class was more than just presentations and study groups – there was still time for networking and fun throughout the course too. Congratulations to all for accepting such a great opportunity within our industry!
Thanks Eric and Jennifer for sharing your experience and congratulations on successfully passing the FIDI EiM course – job well done!