News & Events
More than just the Georgetown men's basketball team and their competitors were seen in center court recently! The Hilldrup team from our DC, Maryland and Virginia (DMV) area branches were all recently invited to attend two Georgetown men's basketball games where together we cheered on the Georgetown Hoyas.
In addition to supporting Georgetown's men's basketball, Hilldrup was proud to be a sponsor for the games which took place on December 18, 2018 and January 15, 2019. We were thrilled to see the Hilldrup brand welcoming all fans throughout the game, and we even had an on-court photo opportunity as we presented the game ball to the referees! And we didn't forget the opportunity to take a photo with Georgetown's famous mascot - "Jack the Bulldog!"
All while having fun, we were excited to give back to a few lucky winners during both games as well. The Hilldrup "Move Up" challenge gave attendees an opportunity to win a seat upgrade courtesy of Hilldrup. Congratulations to our winners who received lower level seats for a better view of the action; we hope you enjoyed the game!
Thank you to everyone across our DMV locations for coming out to support the game and our sponsorship with Georgetown athletics. Special thanks to Georgetown University for hosting us and allowing us to be a proud partner – go Hoyas!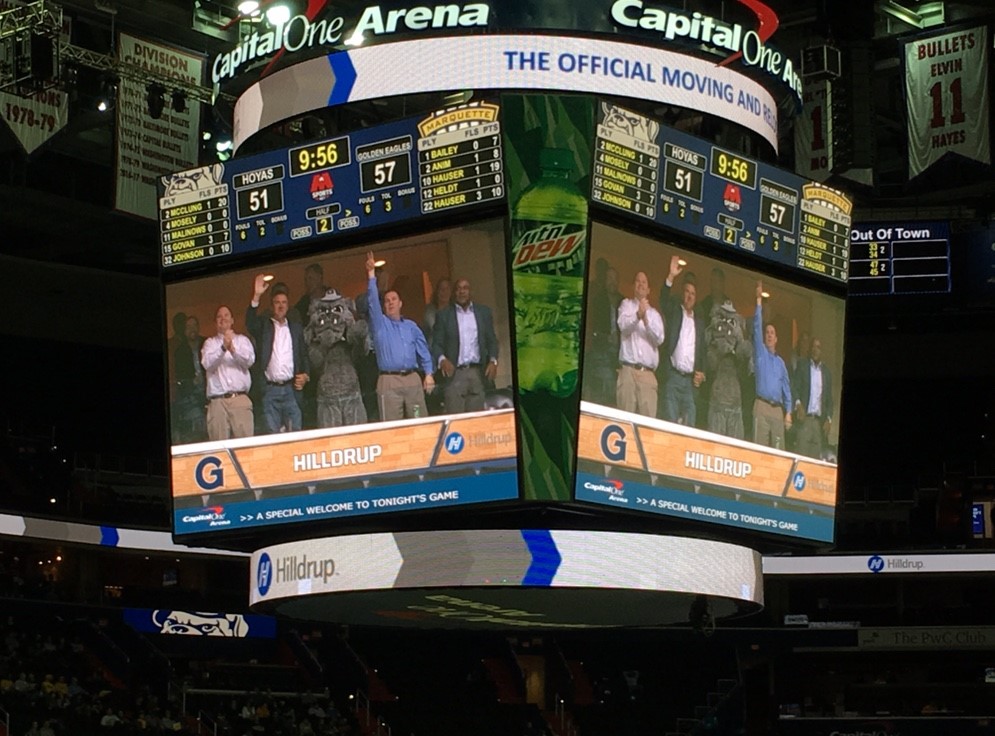 See any familiar faces? The Hilldrup team had an exciting feature during the game – we couldn't have been more thrilled!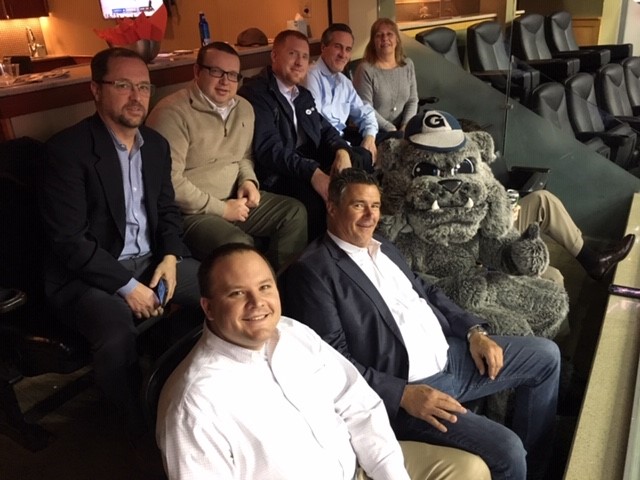 The Hilldrup commercial team was provided the opportunity to take photos in our suite at the January 15th game alongside the one and only "Jack the Bulldog!"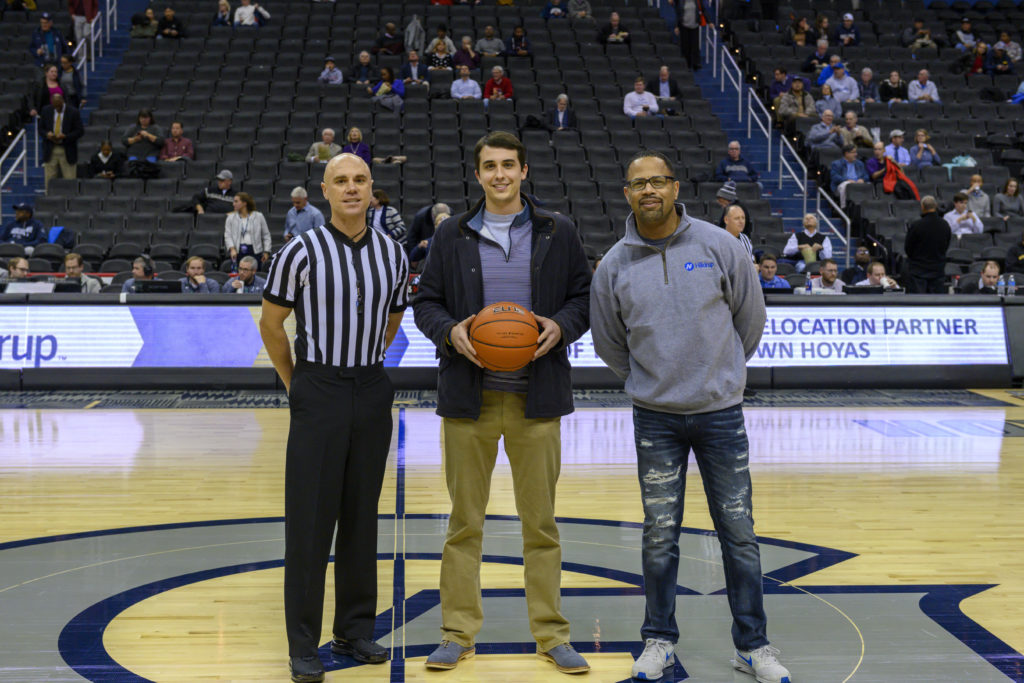 At center court, Charlie McDaniel, Manager, Global Sales and Branch Operations (center) and Remus Boxley, VP of Human Resources (right) presented the game ball to the official prior to the December 18th game.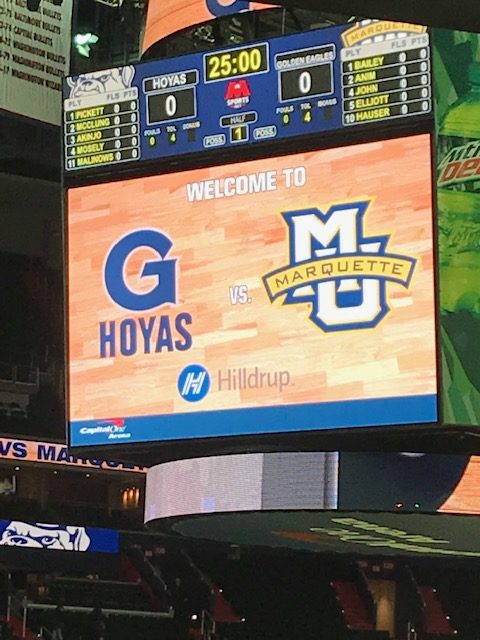 We were proud to be featured both on the main videoboard and via PA readings for the January 15th Georgetown game where the Hoyas went head-to-head with the Marquette Golden Eagles.