News & Events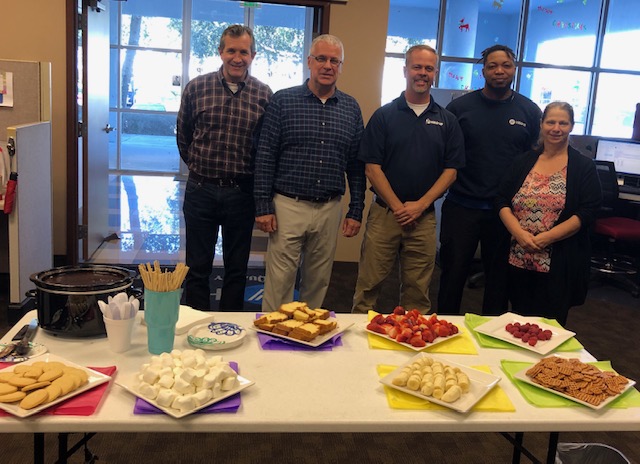 For a team that consistently works hard, Hilldrup Orlando knows how to play hard too! Recently, Orlando was inspired to host a "Cake Day" each month to celebrate the work anniversaries and birthdays around the office together.
January's Cake Day was hosted by the Customer Service department and included a treat table with plenty of goodies, as well as a station to drizzle the treats in chocolate.
"We had many January anniversaries and birthdays," described Ed Fitzgerald, Vice President and General Manager of Orlando. "It was incredible, to say the least!"
The celebration of Cake Day will continue once a month throughout the year with a department taking the lead on how each month's celebrations will be honored. Orlando's Operations department will sponsor February's fun and March will be hosted by Orlando's warehouse staff. We look forward to continuing to celebrate those who truly make Hilldrup the best moving services company, period!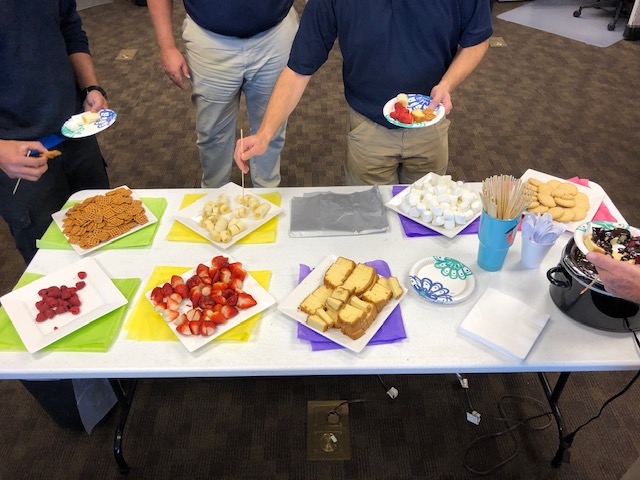 From sweet to salty, there were plenty of treats to enjoy during Hilldrup Orlando's Cake Day to celebrate January's birthdays and work anniversaries around the office.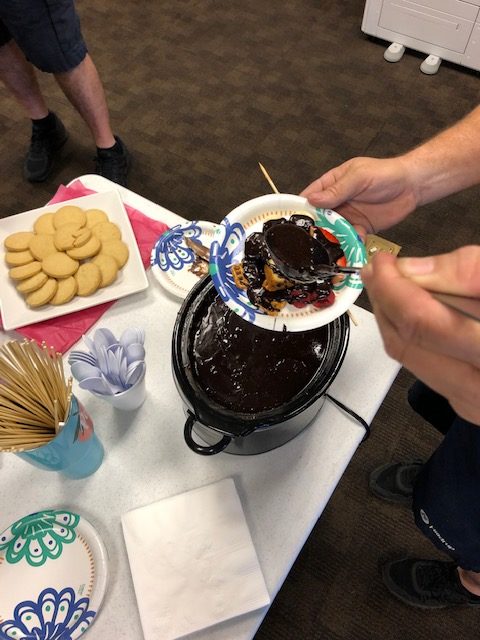 Drizzle or drown? The choice was completely up to our team! A crockpot of melted chocolate was the perfect treat for our Orlando team to garish their treats with during Cake Day.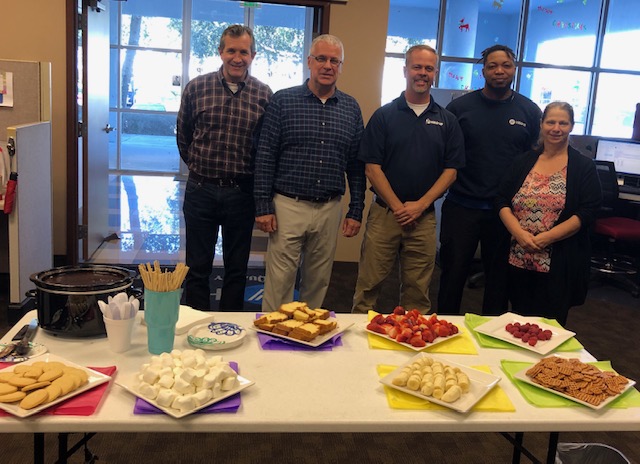 From left: John Ubinger, Director, Business Development; Ed Fitzgerald, Vice President and General Manager, Orlando; Shawn Lingwall, Local Dispatch; David Calhoun, Warehouse Foreman; and Carrie Parker, Commercial Storage, all gather together before the Cake Day celebrations begin. Thank you to Orlando's Customer Service department for helping to make this event possible!