News & Events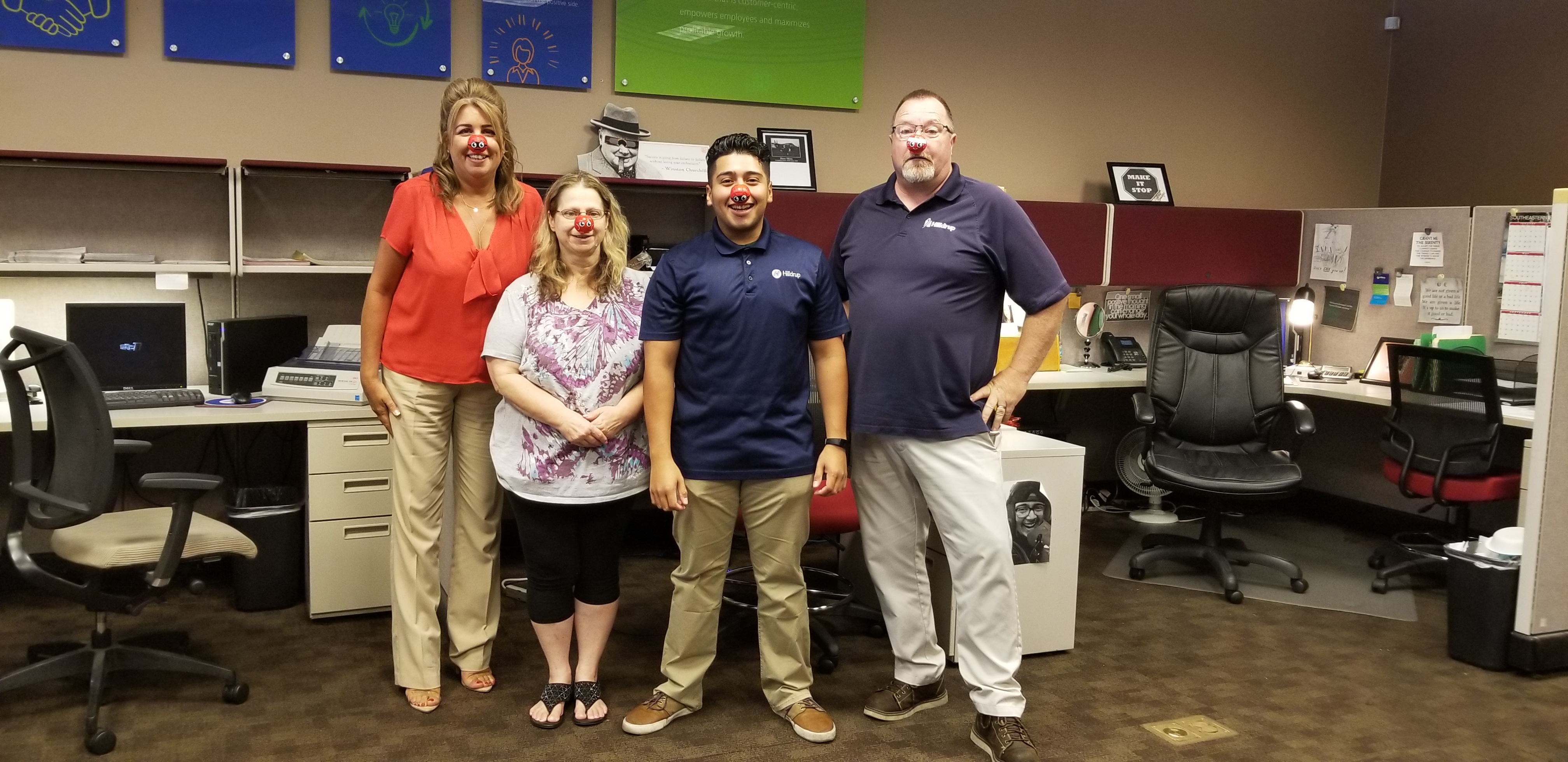 There was something, well – different about how Hilldrup Orlando's Customer Service team was dressed on May 23rd. In addition to their business casual attire, our team proudly sported a bright red nose in support of national Red Nose Day.
Red Nose Day is dedicated to supporting efforts to help end child poverty. In just five years, Red Nose Day has raised over $190 million dollars benefitting over 16 million children in the U.S. and beyond. From medical services to meals, and from access to educational resources to providing proper hygiene and clean water, the positive impact is endless!
Hilldrup Orlando's red noses were purchased by Howard Temanson, Operations Assistant, and distributed to our Customer Service team and Project Manager Rob Bishop.
Every year, thousands of people buy red noses at Walgreens and Duane Reade, the official retailers of the Red Nose, to go "nose to nose" to raise awareness and donations for children in need. On May 23, everyone who purchased a red nose wore them to show their support!
Thank you to Team Orlando for giving back and showing their pride for national Red Nose Day!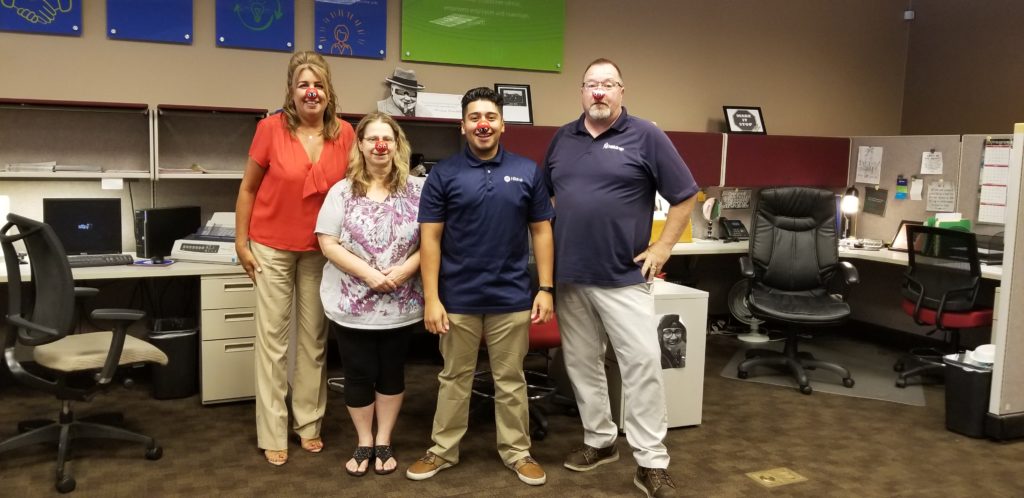 Special thank you to Howard Temanson, Operations Assistant, for purchasing the red noses for our team! Here, (from left) Cheryl Wade, Customer Service Supervisor; Carrie Parker, Relocation Counselor; Ariel Hernandez, Warehouse Associate; and Rob Bishop, Project Manager, sport their shiny red noses in support of donating to children in need.