News & Events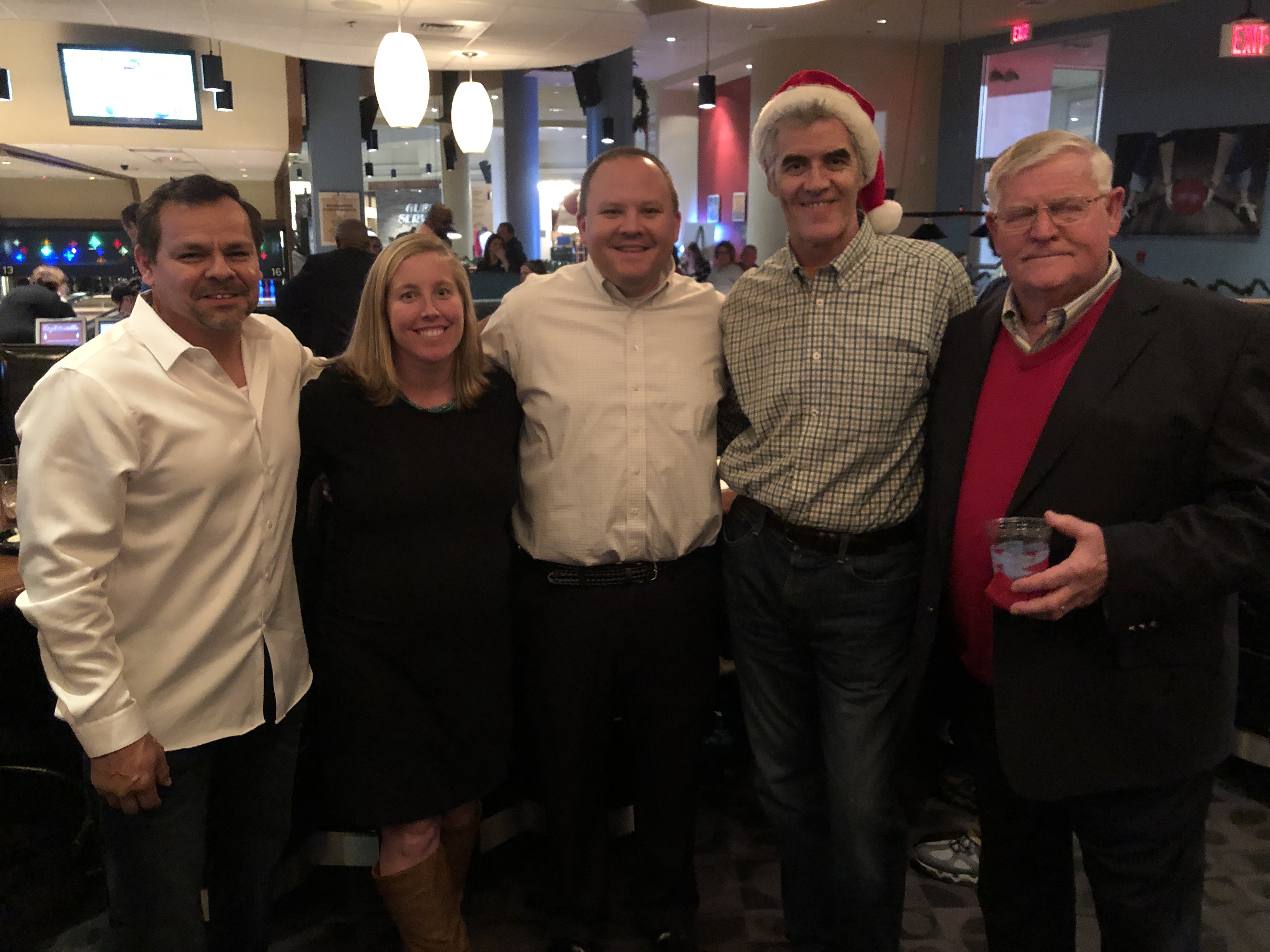 Throughout the month of December, the holiday spirit was in full-swing at Hilldrup's Stafford office. From our annual Christmas party, to building "a snowman" and even sharing our musical talents through caroling, our team celebrated in new and old ways to bring the holidays to Hilldrup.
Hilldrup's Stafford employees recently celebrated the holidays at local bowling and entertainment venue Splitsville in Fredericksburg, VA. Here, employees enjoyed one another's company while enjoying food, drinks, rounds of bowling and pool, and music by DJ Dr3n, all to celebrate the holidays!
During Stafford's annual Christmas party, Hilldrup held a drawing for a chance to win a prize for retired employees and employees who have been working with us for one year or less, as well as several prizes for employees who have been with us for more than a year. Award winners included our dedicated service crew members as well as our team who work within the corporate office.
Prizes and winners included:
Retiree – Dick Carmichael
Less than 1 year – John Lee, Service Team Member
$250 – Wesley Comfort, Helper – Service Team Member
$250 – Toni Mohrman, Bill & Revenue Analyst
$500 – Darnell Richardson, Evening Service Team Member
$500 – Barb Schehl, Move Counselor
$1,000 – Adam Dotson, Van Operator
$1,000 – Susan Mills, Senior Revenue Analyst
Amazon Echo Show – Natakawa Ayala, Commercial Services
Yeti cooler – Marcus Kelly, Commercial Services
Samsung 50in Smart 4k UHD TV plus bonus Soundbar and Subwoofer – Betty Putnam accepting on behalf of her husband, Dennis Putnam, Hilldrup Van Operator
Check out photos from Stafford's Christmas party here!
Our Stafford accounting department enjoyed some team-building activities with a holiday theme as well. For the first activity, Stafford's accounting team broke into two groups and put their imaginations to the test to create a "Twas the night before Christmas…" story to present. Teams could use props, costumes and pictures to share their stories with one another and before the judges. Check out the fun in this video!
The second activity included working together to lead your team through building a snowman using small candies and foods. Communication was key as the person building the snowman was blind-folded and had to rely on their teammates for instructions on how to complete the challenge. There were plenty of laughs and creativity during both activities – great job and thanks to all who participated!
Our celebrations before Christmas concluded with Stafford's very own Hilldrup carolers who shared their musical abilities and holiday cheer by visiting each floor at the corporate office to sing holiday songs. This was such a fun idea, thank you to all who took part and shared their beautiful voices! Check out this video of our carolers here.
From Hilldrup's Stafford team, we hope you had a wonderful Christmas and joyous holiday season!