News & Events

Recently, all summer office associates at Hilldrup's Corporate Headquarters were invited to be a part of an Executive Luncheon where each associate could meet, chat and enjoy a catered lunch with members of Hilldrup's Senior Management Team. Here, our summer office associates learned more about Hilldrup and could seek feedback from our senior managers on career development and their plans for the future!
Remus Boxley, VP of Human Resources, and MacKenzie Atkins, HR Coordinator, worked together to create a specialized engagement plan for Hilldrup's summer associates. Throughout the summer, they've planned events and activities to acclimate summer associates to Hilldrup, help them learn more about Hilldrup's offerings and discover opportunities for them to grow with us now and in the future. The Executive Luncheon was one of the first and most fun orders of business following our recent social hour!
As part of the Executive Luncheon, four summer office associates sat with 3 – 4 senior managers at tables for lunch and a conversation.  Conversation cards were placed on each table where they could be utilized, if needed, for summer associates to ask questions such as, Where did you go to school? What did you study? How did your career at Hilldrup begin?.
"That exposure to the executive team encourages the idea that executives are people that you can go to directly for feedback or say hello when you see them in the hallway," explained MacKenzie. "We want all summer office associates to know not only who these leaders are, but that they can serve as a resource and mentor to them throughout their time with Hilldrup and afterwards."
After our teams got to know one another better, our summer associates participated in a trivia game to test their knowledge of all things Hilldrup, and with moral support from our senior leaders! From naming all 10 Hilldrup branches, to determining how many years Hilldrup has been in business, our summer associates were truly put to the test!
While the summer months pass by quickly, we're committed to ensuring that our summer associates' experience with us is the best it can possibly be – by promoting a workplace that promotes growth, learning and exploring new opportunities! We'll be implementing more activities and opportunities for our summer associates to ask questions, learn more and see everything that the Hilldrup organization can offer them in their professional pursuits.
"We're looking forward to staying in touch with our 2019 summer associates after they return to college.  Hilldrup values each of them and wants to play a role in helping them to make the career choices that make the most sense for them," shared Remus. "We hope that when seeking future summer employment or career opportunities upon graduation, they will strongly consider Hilldrup."
We're thankful to have nearly 20 summer associates joining the Hilldrup team for summer 2019 and look forward to supporting their talents and dedication during the summer months and beyond. Special thank you to Remus and MacKenzie for their outstanding efforts in recruiting, onboarding and supporting our newest team members!

Hilldrup's Senior Management and our summer associates gather for a photo ahead of the Executive Luncheon, where our summer office associates were encouraged to ask questions about furthering their education, potential careers, all things Hilldrup and everything in between!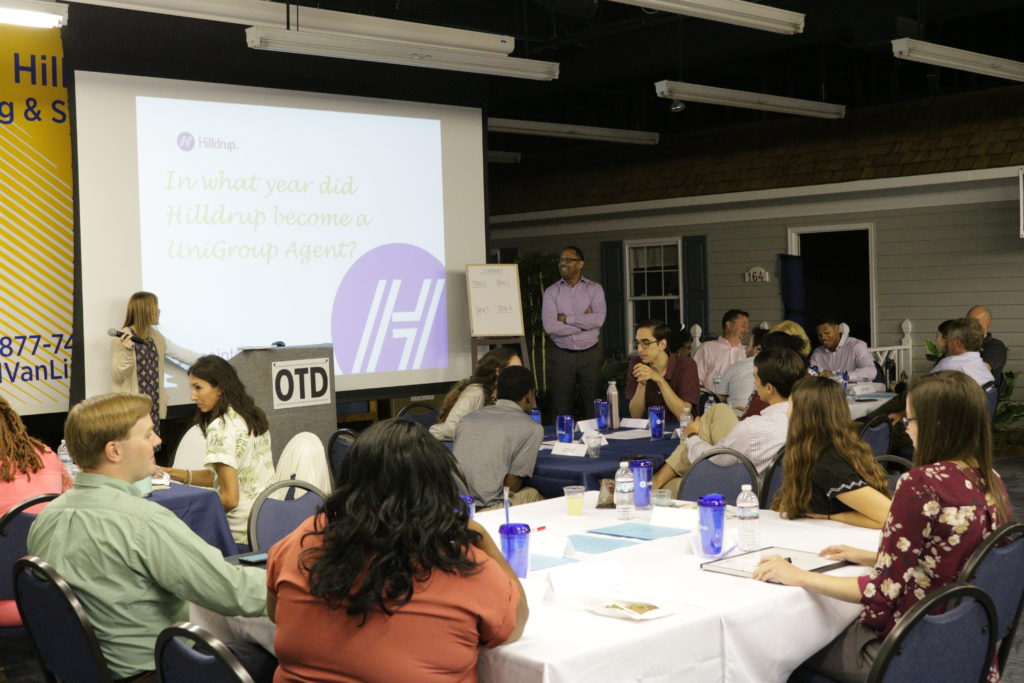 MacKenzie Atkins, HR Coordinator, (back left) leads the presentation with Remus Boxley, VP of Human Resources (back right), to quiz our summer office associates' knowledge of Hilldrup history with the support of senior managers during the event.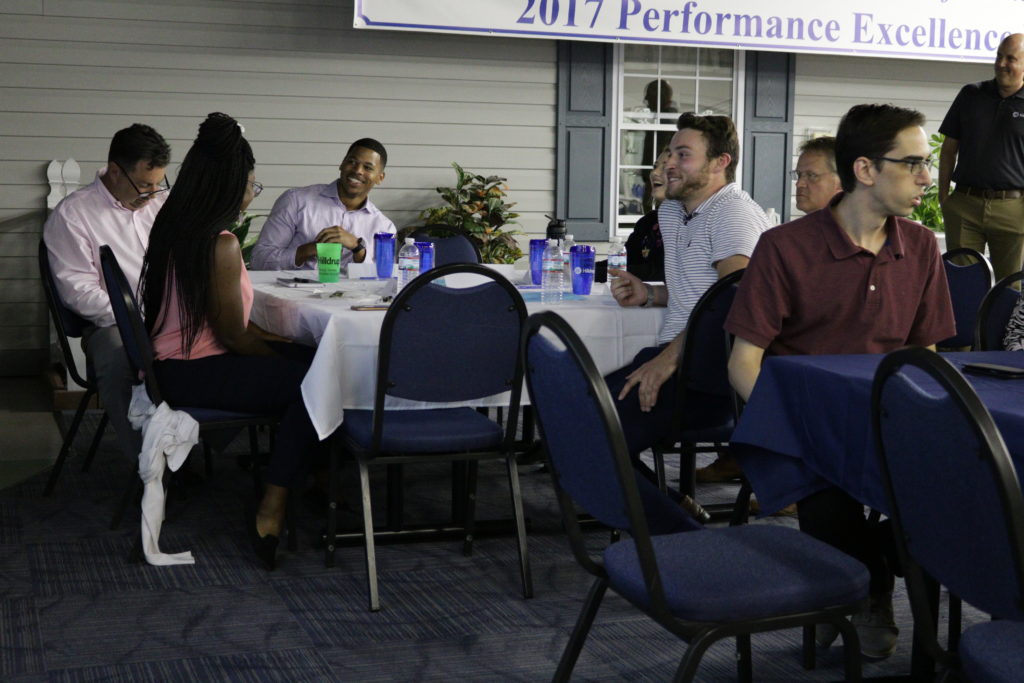 Our summer office associates were able to mingle and learn from members of our Senior Management Team and from one another during the trivia game. There was no shortage of laughs and excitement around the activity and conversations!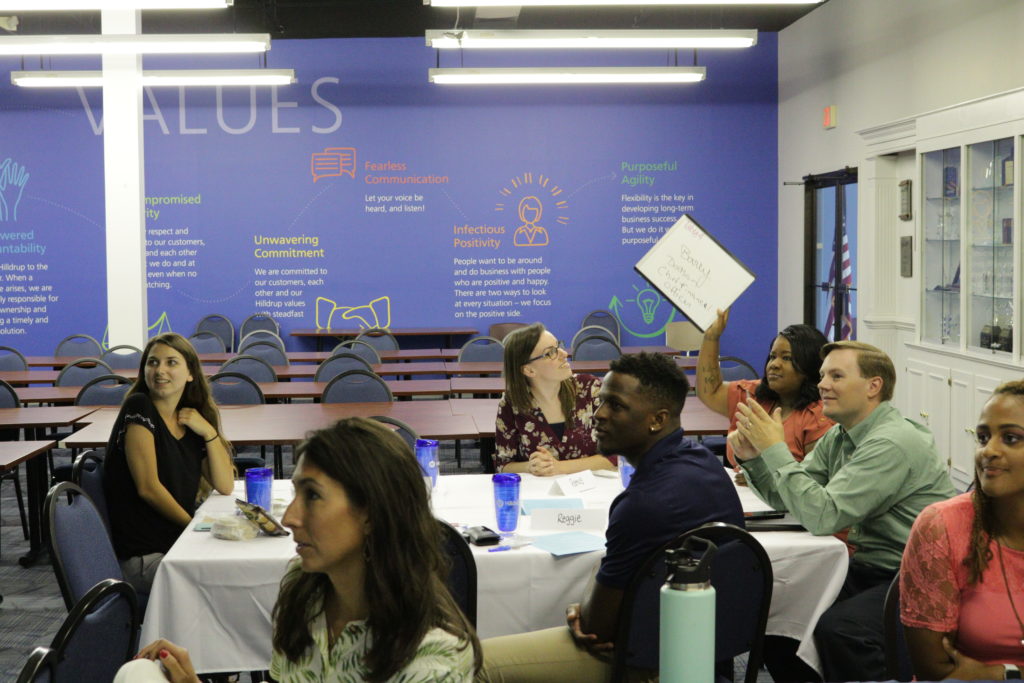 Joyce Callahan, Summer Associate, International, raises her board in response to one of the trivia questions. We appreciate everyone's participation and hope everyone learned something new about our team and organization!