News & Events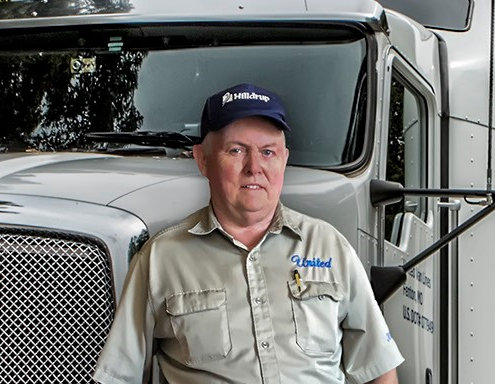 Hilldrup knows that our biggest strength is our people – our dedicated, hard-working employees who make Hilldrup the best moving company in the industry. That's why we can't help but take pride when one of our own is recognized on a national level. Johnny Abbott, a van operator based out of our Stafford branch, was recently recognized by United Van Lines as a Runner-Up in the Household Goods category for Van Operator of the Month for December 2017.
"I've done it all my life, and I do it well," said Johnny with a laugh. "Hilldrup is a really a good company to work for – they definitely look out for their drivers."
Each month, an announcement is shared with United agents with the winner and runners-up of United's Van Operator of the Month from each of the 4 regions: Western, Great Lakes/Southeast, West-Central and Northeast. Johnny rose to the rank of Runner-Up for the Great Lakes/Southeast region among all of United's domestic agents across the United States.
"About 90% of the time I'm on the road I'm traveling from the West to the East coast," said Johnny. "Every day is different as a van operator – it's what I enjoy about the job."
Congratulations on this exciting accomplishment, Johnny! On behalf of everyone at Hilldrup, thank you for your commitment to excellence and safety to those we serve.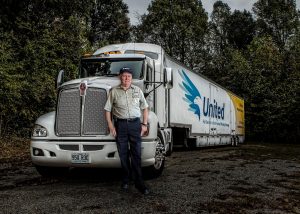 Photo provided by Alice Abbott.