News & Events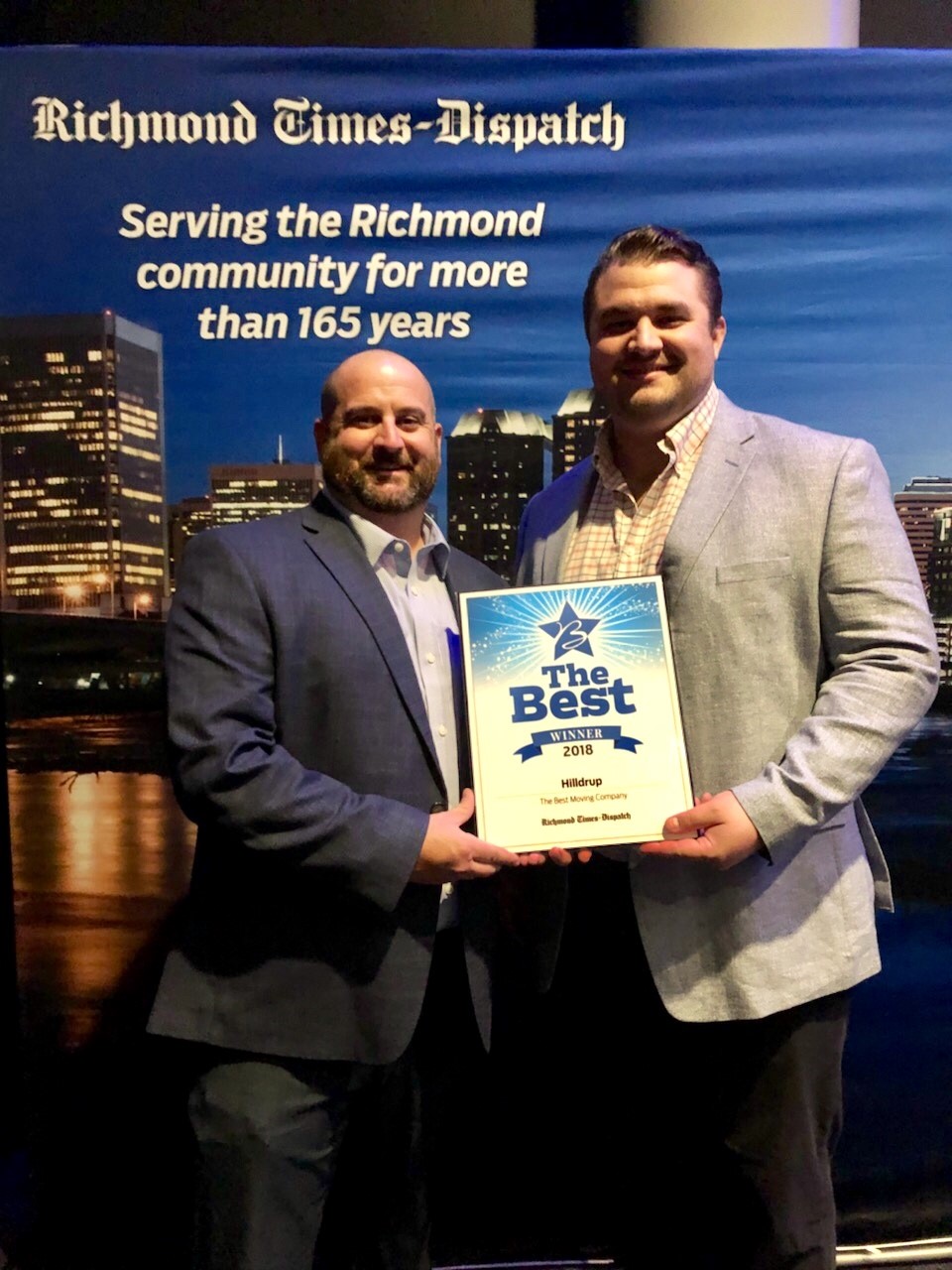 Each year, residents of Richmond, VA and the surrounding community vote for their favorite local businesses for the Richmond Times-Dispatch's The Best Awards.
Hilldrup is thrilled to announce that our Richmond team was voted Best Moving Company by the Richmond Times-Dispatch! Our team has been serving the Richmond area for almost 30 years with a dedication for providing those we serve with the best moving and storage solutions the industry can offer. We're excited to have continued our winning streak by consistently delivering on our goal of being the best moving services company, period.
Congratulations to the entire Hilldrup Richmond team for your hard work and commitment to our customers in achieving this great honor. Thank you to all of our customers and supporters for voting Hilldrup the Best once again!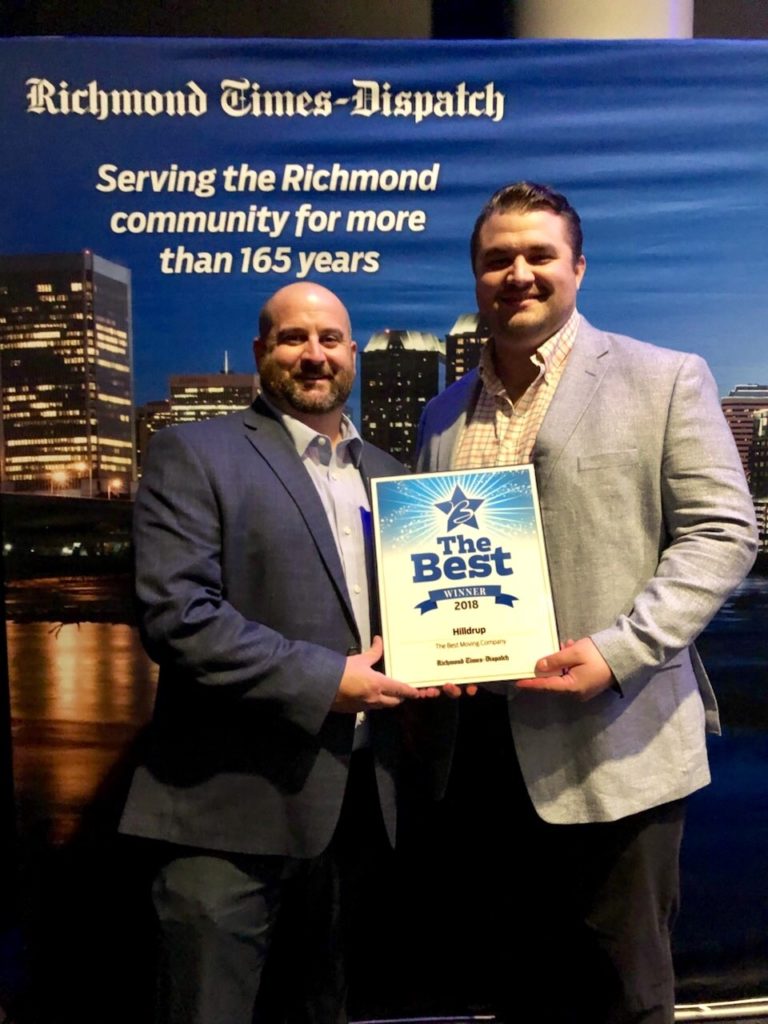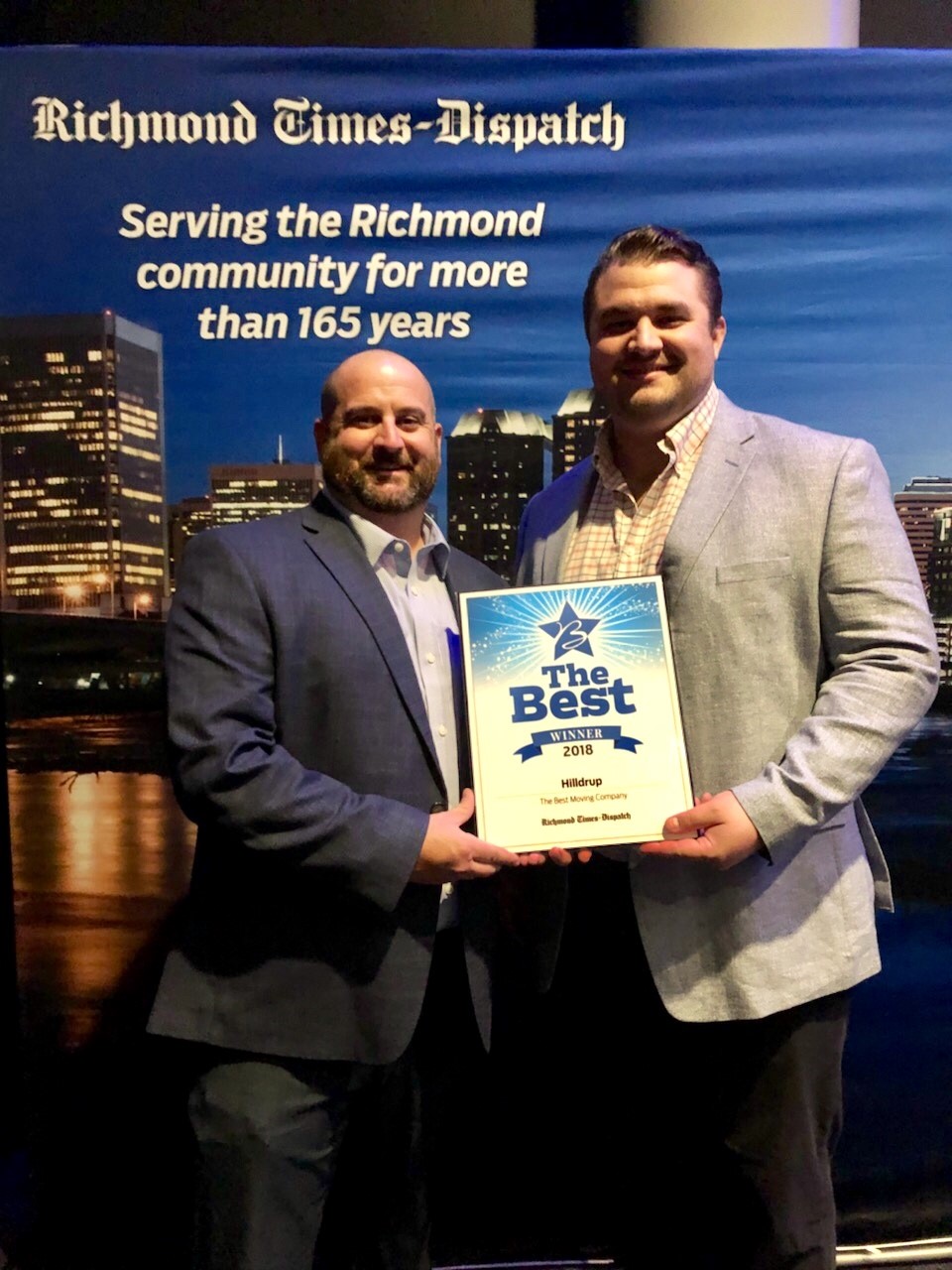 Hilldrup Richmond's Vice President and General Manager, Steve Norton (left) accepts the Richmond-Times Dispatch The Best Winner for Best Moving Company with Jacob Kroko, Operations Manager for Hilldrup Richmond.