News & Events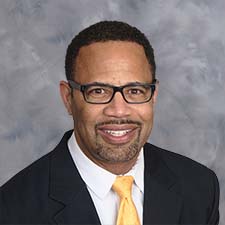 Hilldrup is pleased to announce and introduce Remus Boxley as Vice President of Human Resources at our Corporate Headquarters.
Remus' experience includes over two decades of leading the human resources division in a variety of industries, including financial services, health care, supply chain/retail, engineering and non-profit organizations. He is highly adept at employee engagement, leadership development, mentoring, recruitment and employee relations.
In his new role, Remus is responsible for leading our HR team and supporting talent management, including benefits and compensation, compliance, leadership training and employee development across our nine branches. Through effectively supporting Hilldrup's employees, we can better attract, engage, reward and retain an outstanding workforce that is deeply committed to Hilldrup's mission, vision and values.
"Remus has the experience, leadership and professionalism to provide us the resources and know-how to recruit and retain the best in the business," said Charles W. McDaniel, President and CEO of Hilldrup. "He has a proven track record of being results-driven, and we look forward to seeing how his commitment to excellence benefits our entire organization."
Remus holds a bachelor's degree from the University of Mary Washington and an MBA from James Madison University.
In his free time, Remus enjoys exercising, serving the community and spending time with his son.