News & Events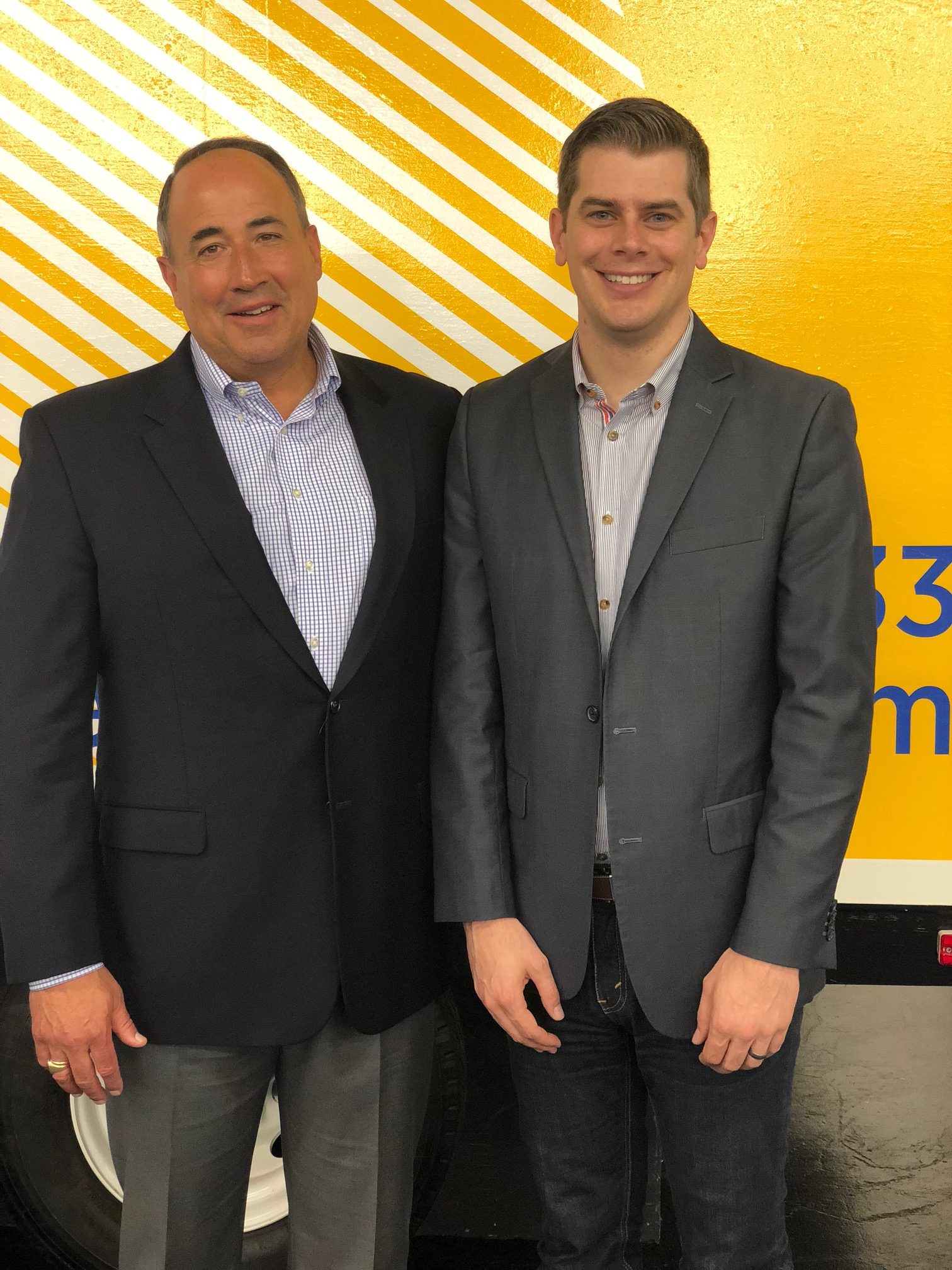 If you haven't heard of Seth Waite before, you should read up – and fast, if you plan on keeping up with him. As the Chief Strategy Officer at RevUnit and a Professional Futurist, Seth not only knows business, but he also strategizes about the future of work and learning as we know it today. With a client base that ranges from United Van Lines to Walmart, and Mayflower to Mary Kay, Seth impressively leads digital strategy and growth amongst national and global businesses. So naturally, when Seth came to visit our Corporate Headquarters in Stafford, VA for a presentation called "State of the Household Goods Business" we were eager to listen up and take note. Here's what we learned:
Build Small. Learn Fast. Iterate Often.
This simple concept packed with potential is RevUnit's mantra and business model. "It's critical to learn fast because you can't afford to keep things the way they are," explained Seth. "You have to learn before you even start." In fact, doing so, Seth explained, helps connect the dots to what people need, what you can provide them, and the process you should use to make it happen. But like any mantra or vision, it relies on the culture that supports it. "What drives a successful company is its values – they're core to everything that you do," he explained.
Disruption is Key in the Moving Industry
A "disruption" or transformation means three things: generating new revenue streams, creating personalized communication and changing to new business models. Sounds complicated? Seth assures us it's not.
"People think the industries that they serve are more difficult to disrupt than they actually are. People are using technology to dramatically improve the customer experience in every industry, and it's radically changing how businesses work," said Seth. Disruptors use data and technology to reach the customer. As Seth demonstrated, a taxi business, as part of the transportation industry, must adhere to the Department of Transportation's laws, tariffs, and more. And yet, companies like Uber have changed the game because of technology and haven't used regulation as an excuse. The moving industry is being disrupted as we speak, and it's vital that we at Hilldrup disrupt ourselves to stay at the forefront.  Still uncertain? No matter what, "a good company should experiment and test constantly to find disruptive opportunities. Testing means you will fail sometimes. Normalize failure, but don't celebrate it. It's natural, so accept it and move on," said Seth.
Common Denominators of Successful Companies
Seth explained that openness and transparency are key for allowing innovation to bring your business to the next level. "There needs to be a culture of being open to ideas and giving your team the space to do it," explained Seth. One way Amazon is encouraging their teams to formulate ideas, Seth shared, is advocating for their developers to create press releases – before the product ever hits the market. Talk about creating the space for real innovation!  But don't delay, warns Seth, the window for action in any business needs to be within 18 months.
The Biggest Opportunity for the Household Goods Industry
So what does this all mean for the household goods moving industry? It urges us to always be considerate and hopeful of the technology that's at the forefront of our business. With technology, a move can't just be about the physical moving of goods – it's all about the customer's experience in getting from one place to their new destination with ease. And the costs to ensure this aren't as high as you might imagine. "Successful transformations are self-funded. With savings, you can place your funds back into the business for a self-fulfilling prophecy," explained Seth.
As far as industries spending their money on technology and disruption, Transportation is in the #3 spot, with Construction being #1 and Retail being #2.
And if the household goods moving industry doesn't keep up, Seth warned, "Others are going to be trying to learn and adapt in a world that another person engineered."
Thank you Seth for visiting our Headquarters and for sharing your knowledge with us – we learned a lot and hope you'll visit Hilldrup again!
Charles W. McDaniel, President and CEO of Hilldrup (left) welcomed Seth Waite (right) to our Corporate Headquarters for Seth's presentation of the "State of the Household Goods Business."