News & Events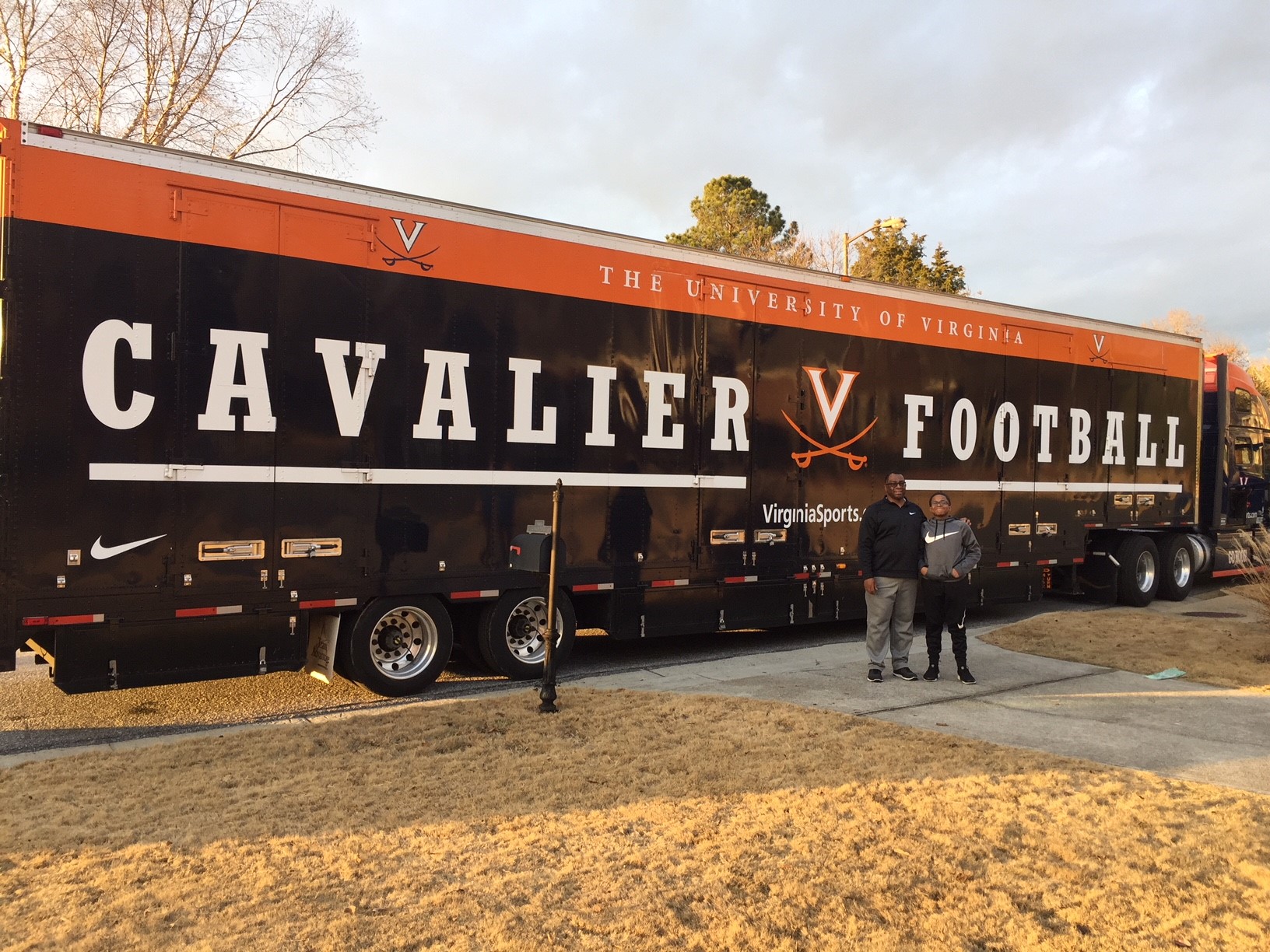 Carla Williams and her family expected a Hilldrup truck to arrive at their home in Georgia. But, what the Williams family didn't imagine was Hilldrup's custom University of Virginia Cavalier Football Truck, proudly sporting the university's emblem and colors, showing up to transport their belongings.
Hilldrup is a proud supporter of the University of Virginia – and understandably so. Hilldrup's President and CEO, Charles W. McDaniel, was captain of the football team in the 1980s and as a starting linebacker, set a school record with 130 tackles! Each season, Hilldrup transports the University of Virginia's football equipment for away games ensuring that all gear arrives safely and in true university style.
Hilldrup will move coaches or faculty members who are relocating to Charlottesville as well. That's why when the University of Virginia announced the hiring of new athletic director, Carla Williams, Hilldrup was ready to get moving. Carla signed a five-year contract with the university making history as the first female African-American athletic director at a Power Five conference school.
The University of Virginia Wahoos welcomed Carla from the University of Georgia. There she served their athletic department for 13 years in multiple capacities, most recently as deputy director of athletics. With Carla's impressive experience in competing, coaching and administering, Georgia's athletic teams won 16 NCAA team championships and 37 Southeastern Conference titles.
Hilldrup understands how important it is for relocating employees to have a stress-free move. We look forward to seeing Carla's dedication, vision and leadership change the game both on and off the field (and court!) at the University of Virginia.
Congratulations Carla, and go Cavaliers!