News & Events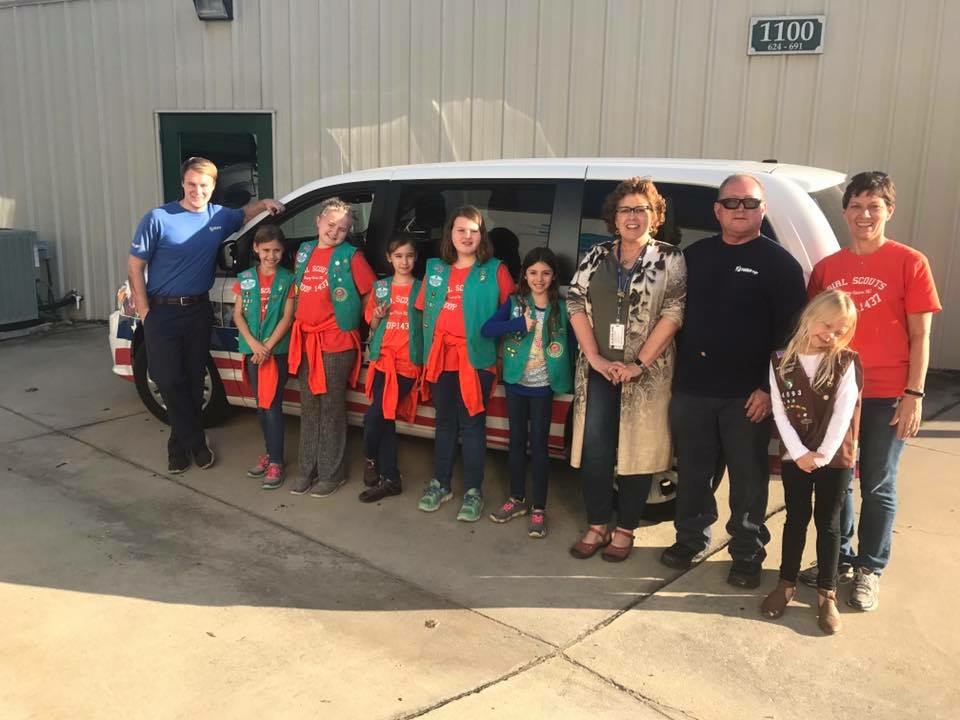 On December 1st, the Raleigh-Durham branch assisted Girl Scout troops in delivering 275 boxes of candies and nuts to the local United Services Organization (USO) office. Since 1941, the USO has provided assistance to over 10 million military service members and their families. Raleigh-Durham has proudly taken part in these efforts since 2015. Ricky Overman, a Hilldrup driver, and Chris Lehman, Crew Member, assisted several troops in delivering these goods from Hilldrup's warehouse.
"I think the Girl Scouts did a fantastic job delivering the candies to the USO," said John Diamond, Vice President and General Manager for Hilldrup's Raleigh-Durham branch. "Being a part of an effort like this for the USO is always rewarding, and we look forward to continuing this tradition."
Congratulations to everyone that made the USO candy drive a success!