News & Events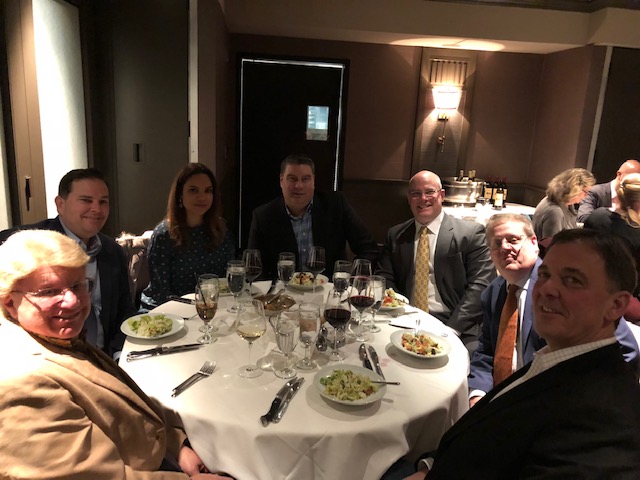 At Hilldrup, we're always looking for ways to share and discuss ideas with industry leaders to gain better insight on how we can prepare for our customers' evolving needs and the future of our industry. Recently, Hilldrup hosted its Keeping Pace with Change in Mobility Forum at The Ritz-Carlton Washington, D.C. There, conversations about changes in technology and immigration, HR best practices and the disruptors impacting our businesses were discussed. One thing was clear, keeping pace is an exciting challenge no matter your industry!
The Keeping Pace with Change in Mobility Forum was a two-day event that brought together current and prospective clients to participate in discussions with keynote speakers. We were honored to host these special guests and learned so much from them. The speakers and their topics included the following:
In addition, a round-table session was held to share ideas, solutions and opportunities that may impact our industries in the coming decades.
We loved hosting this exciting, educational event for our clients from all over the country. We appreciate everyone's participation and hope the forum brought new, exciting ideas to mind. We look forward to hosting similar forums in the future to continue learning, growing and partnering together!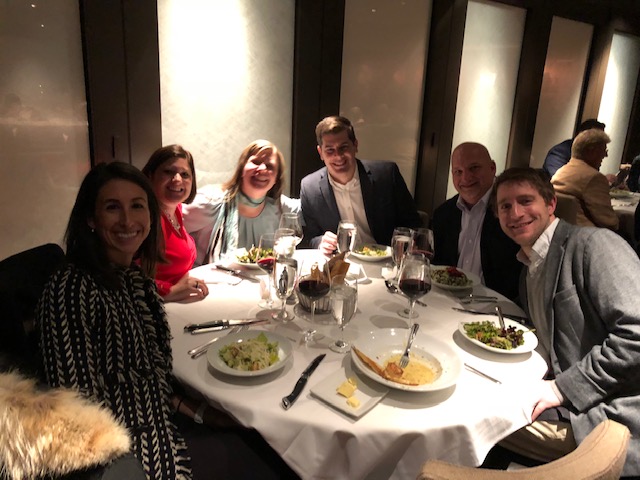 The Hilldrup team shared a dinner with clients and partners during the forum located at The Ritz-Carlton Washington, D.C.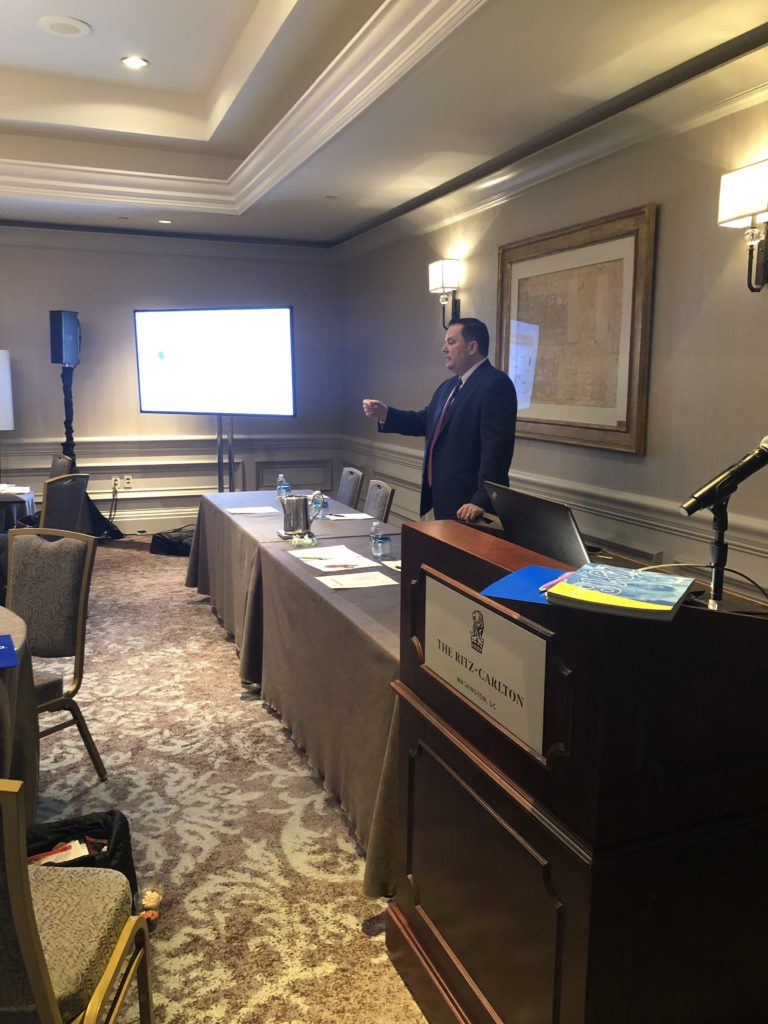 Marc Rogers, President and CEO of UniGroup, gave an insightful presentation on the future of the household goods moving industry to all attendees of the forum.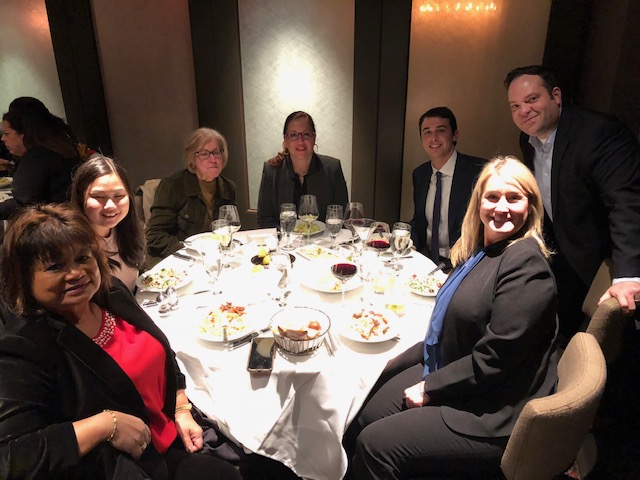 Attendees of the forum included Hilldrup management as well as leaders from across multiple industries. We appreciate all who were able to attend!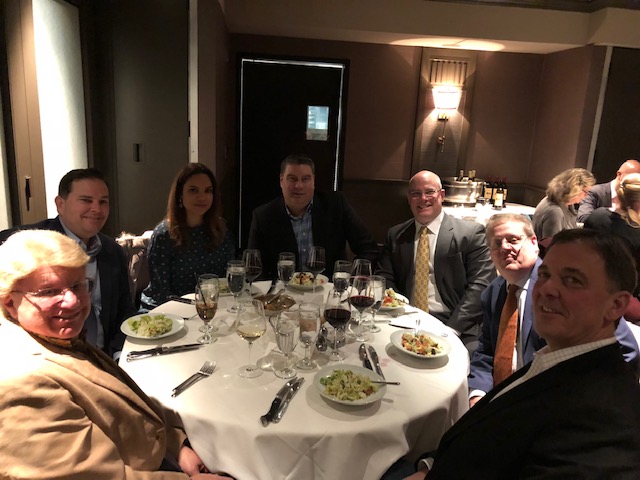 Hilldrup leaders enjoyed a delicious dinner with our special guests. Thank you all for joining us!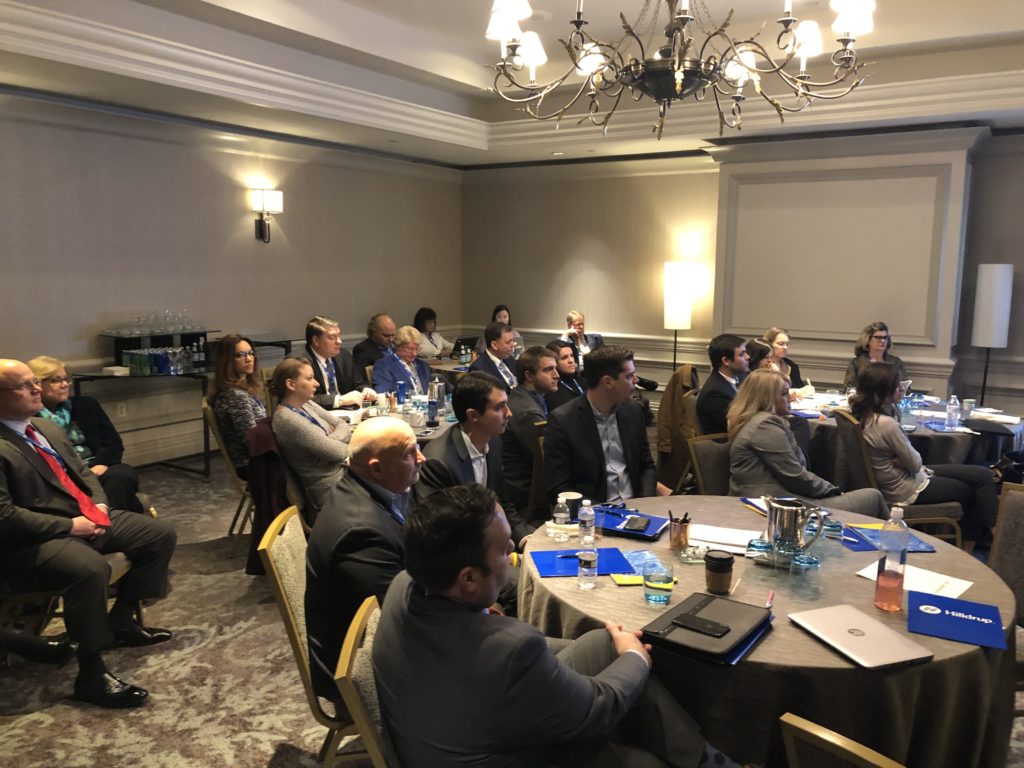 Attendees of Hilldrup's Keeping Pace with Change in Mobility Forum participated in five discussions led by keynote speakers. From HR best practices to the technology and changes disrupting our industry, there was a lot to learn!