News & Events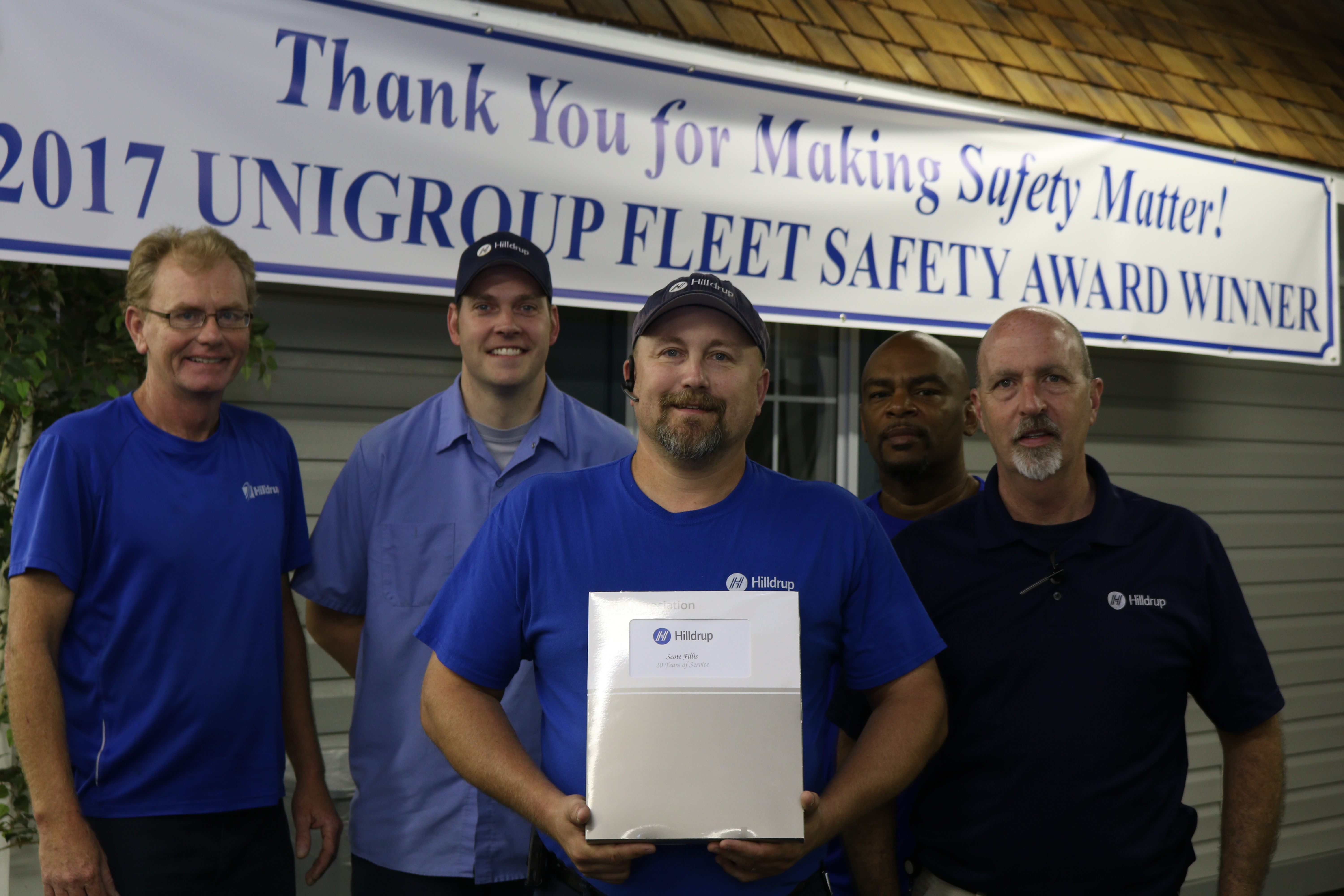 Hilldrup is proud to have the best employees in the industry providing our customers quality service and working alongside each other each and every day. And, we love celebrating their accomplishments and dedication!  If you look up "quality service" and "dedication" in the Hilldrup dictionary, you might just find Scott Fillis, Senior Warehouse Foreman, listed as an example!
During the weekly Operations meeting, Scott was recognized and celebrated for his 20 (!) years of service to Hilldrup.  Danny Dent, Warehouse Manager, presented Scott with a plaque commemorating his service and explained how Scott lives out each of Hilldrup's core values which each of our employees are empowered to live out every day.
Scott began his career with us on August 12, 1998 and currently serves as Senior Warehouse Foreman. Here, he cares for our customers' furniture and personal belongings "as if they are my own or a family member's."  Talk about customer service!  Scott said he takes great pride in being in charge of the first climate-controlled, four-high storage vault warehouse in the Hilldrup system, where he is responsible for the security and integrity of 3500 vaults daily.  Working with people who share the same work ethic and who value Hilldrup's commitment to quality is the best part about working at Hilldrup, according to Scott.
We are thankful for Scott's continued service and commitment to quality in all that he does.  Twenty years shows unwavering commitment to our organization, team and customers, and we look forward to the next 20 with Scott!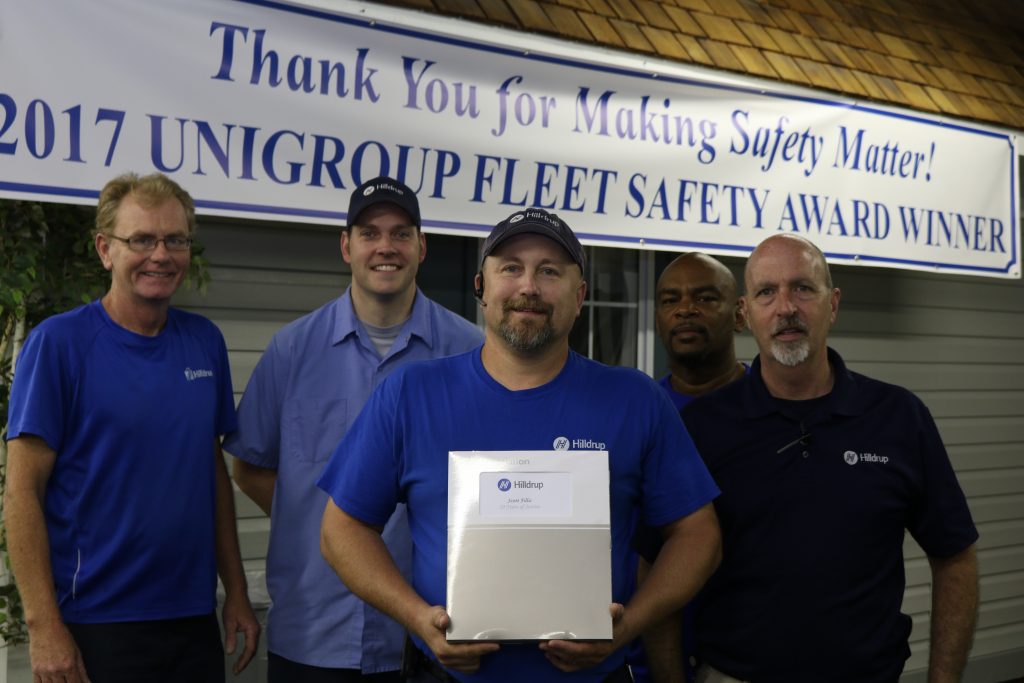 Scott Fillis, Senior Warehouse Foreman, recently celebrated 20 years of service during a recent Operations meeting. Congratulations and thanks for all you do, Scott!