News & Events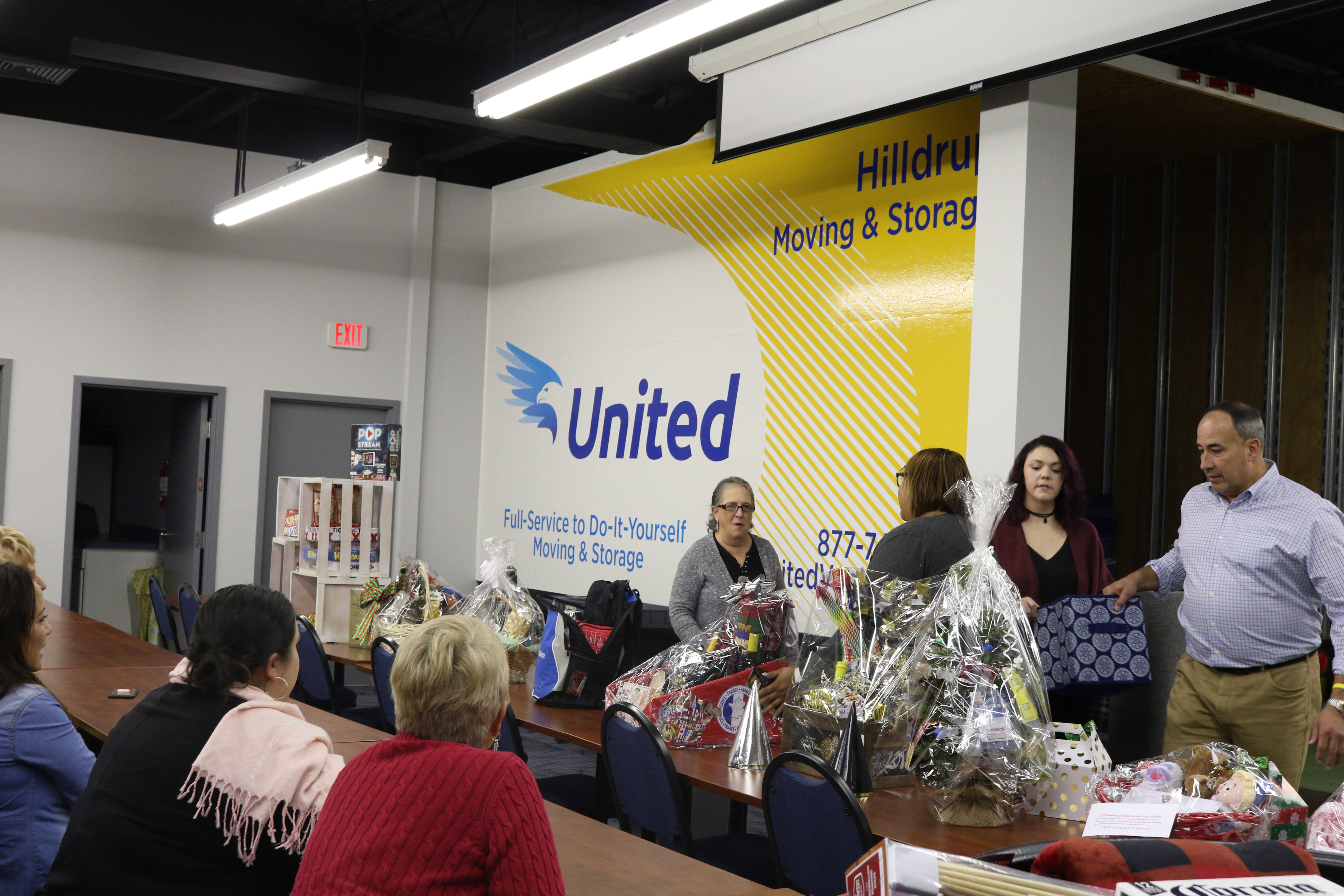 Hilldrup has a tradition and a passion for giving back to the community, and having fun while doing so!
Hilldrup's Stafford branch proudly supports the Rappahannock United Way, a local organization which advocates for and assists our community's greatest needs. To help with our fundraising efforts for the Rappahannock United Way, departments at the Stafford headquarters office each donated a fun, themed basket. Employees could then purchase raffle tickets for any basket (or baskets!) of their choosing for a chance to win. Tickets were sold throughout the week, and Charles W. McDaniel, President and CEO of Hilldrup, selected the winning tickets – much to the excitement of 11 lucky winners!
Thanks to everyone's hard work, creativity and generous donations, we raised $3,600 for the Rappahannock United Way. This was one of many fundraising efforts that we have done and will continue to do as part of our yearlong campaign with the Rappahannock United Way.
Check out these photos of the baskets, and congratulations to all of our winners!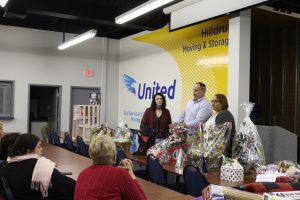 Gamer's Paradise
Donated by the Warehouse team
60in 4k Smart TV
Xbox One S
Turtle Beach Wired Gaming Headset
WINNER: Walt Moe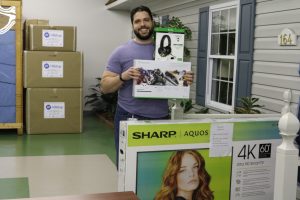 Wines Around the World
Donated by International
10 bottles of wine
Various cheeses
2 wine glasses
WINNER: Nancy Kinsley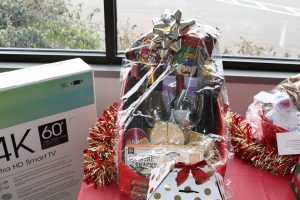 ICE! Tickets at Gaylord National
Donated by Customer Service
4 tickets to ICE!
Rudolph the Red Nosed Reindeer movie and toys
WINNER: Felix Sanchez (then generously gifted to Lidia Lungoccia)
New Year's Eve Starter Pack
Donated by Claims, Quality and Safety
Fireworks
Noise makers and hats
Lottery scratchers
Wine and champagne
WINNER: Dan Carroll
Outdoor Adventure Pack
Donated by Marketing, IS and Commercial
National Park passes
Hilldrup backpack
Hiking supplies and goodies
WINNER: Jessica Douglass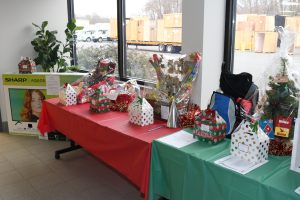 Gift Card Tree
Donated by Accounting
Over $200 worth of gift cards to various restaurants and stores
WINNER: Henryetta Lang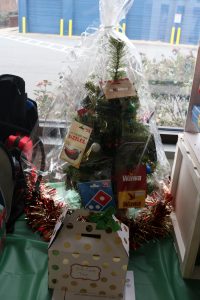 Family Game Night Donated by Accounting
13 board and card games
Snacks and soda
WINNER: Leslie Tanner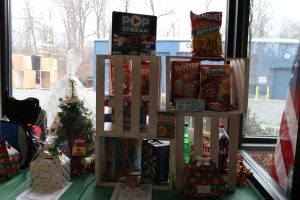 Chocolate Around the World
Donated by International
Variety of chocolates and coffees
International treats
WINNER: Charles G. McDaniel
Virginia Wine Pass
Donated by Customer Service
2 passes to Virginia Wine Tour
2 bottles of wine
WINNER: Kim Sarratt
Fredericksburg Grizzlies Pack
Donated by former Hilldrup employee
Two tickets to a Grizzlies basketball game
T-shirt and popcorn
WINNER: Bucky Burden
S'mores Fun
Donated by Operations/Shop
Fire pit with starting wood
2 camping chairs and blanket
2 cases of beer
Marshmallows, chocolate and graham crackers
WINNER: Chrissy King