Looking Ahead: Three issues affecting corporate relocation in 2015
Recognizing changes in an industry, and subsequently adapting to them, is critical for any company. And being in business as long as…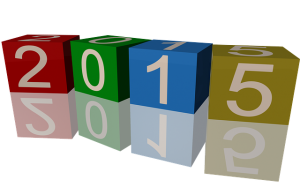 Recognizing changes in an industry, and subsequently adapting to them, is critical for any company. And being in business as long as we have, we know this all too well. As the relocation industry evolves, we continue to expand and improve our services to reflect the demands of the market, taking advantage of opportunities to better serve our customers.
Looking at the year ahead, 2015 will no doubt provide those same opportunities. The challenge, as always, is identifying where they will be before they get there. Here are some of areas poised to have an impact over the next 12 months, which are worth keeping an eye on as you kick off your year.
Housing remains top consideration
Where employees go after they leave the office continues to be a concern for HR managers. Housing and mortgage issues were the third most common reasons employees are hesitant to relocate (42 percent). As a result, despite being a costly incentive, 40 percent of companies plan to reduce loss-on-sale assistance programs (only 14 percent have either already reduced or plan to reduce their programs). Just as telling, employees are still choosing to rent versus buy, with no sign of reversing (49 percent of companies expect that to remain the same, 37 percent expect the number to increase).
Global companies look to streamline
With global mobility, 72 percent of companies indicated they were reducing expenses for international assignments in response to economic conditions—the historical average is 63 percent. In fact, a historically high number of respondents (92 percent) indicated that they standardized their policies on a global level as opposed to a regional or divisional level, which helps streamline efforts and reduce costs. This trend mirrors the movement towards the centralization of global mobility decision-making—with 90 percent of respondents indicating their decisions were made globally.
Lump sums more of the norm
Much has been said about lump sums, and rightfully so. Depending the type of relocation – new hire or transferee – 50 percent and 49 percent of companies, respectively, have adopted lump sums as part of their relocation policies. Full reimbursement continues to remain most common at 51 percent and 59 percent, respectively, but those margins have been shrinking for the past couple years.
What all of this means for 2015?
Even as the economy continues to improve, companies haven't abandoned the lean-and-mean approach to relocation policies they adopted in the throes of the recession. Through lump sum programs and centralized management, more HR departments are looking to streamline where they can to reduce costs and simplify responsibilities.
Hopefully this gives you some insight for where we're headed in 2015. If at any point you need assistance making sure your relocation policy is in line with current best practices and industry trends, don't hesitate to give us a call.
---