Local & Long Distance Moving
Whether you're moving across the world or just down the street, moving can be a challenge. Finding a reliable, professional mover to handle all of your possessions and bring them safely from one home to another is a big decision – and it's a responsibility that Hilldrup doesn't take lightly! Since 1903, Hilldrup has been the name that individuals and families trust to bring them and their belongings where they're going next. As a household goods residential moving company, we offer local and long distance, out-of-state residential moving options that fit your timeline and budget. We understand that moving is a big decision. It's why our team of experts are here to help guide you from the first call until the last box is unpacked.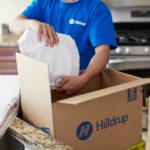 Our experts work with you to develop the solution that best fits your moving needs, from DIY to full-service packing and moving crews, to short- or long-term storage solutions. We connect each customer with a Move Counselor who serves as a reliable point of contact until the move is complete. All of our moving crews undergo extensive training in our fully furnished training home before ever touching your valuables and cherished keepsakes.
At Hilldrup, we understand that big moves follow important decisions. Whether you're moving to another state or relocating down the street, a residential move brings big changes for you and your family. But those changes don't have to be overwhelming, especially when you have a partner like Hilldrup to help.
Long Distance, Out-of-State Moving Solutions
Ready to call a new state home? Allow Hilldrup to help you get there with ease! With 10 locations along the Southeast and Mid-Atlantic United States, our team has helped countless households move across state lines seamlessly. We're a proud agent of United Van Lines and Mayflower Transit which provides us a network of over 500 agents across the country so that no matter where you're moving, Hilldrup will be able to help get you there. You can expect the same level of quality, safety and service no matter if it's a United or Mayflower truck that arrives at your residence – Hilldrup upholds the same levels of excellence regardless of brand.
We're ready to take you the extra mile because we go the extra mile. Our long distance, out-of-state move offerings include:
Virtual Move Survey of your household items that can be completed anywhere in the country to provide an accurate, free quote
Dedicated Move Counselors who are available 24/7 to answer questions and help throughout the process
A modern fleet that's clean, professional and equipped with the best packing materials to ensure your items remain safe during transit
Trained, background-checked and drug tested Van Operators and service teams who are committed to providing a great customer experience every time
Custom packing and crating options for special, fragile or antique items
Shipment tracking updates by simply providing your order number and last name via Hilldrup's webpage
With over a century of long-distance moving experience, there's nothing that Hilldrup can't assist with. Rural or city life, mountains or the beach – wherever life is calling you to next, Hilldrup is the trusted name that will help you and your items get there safely.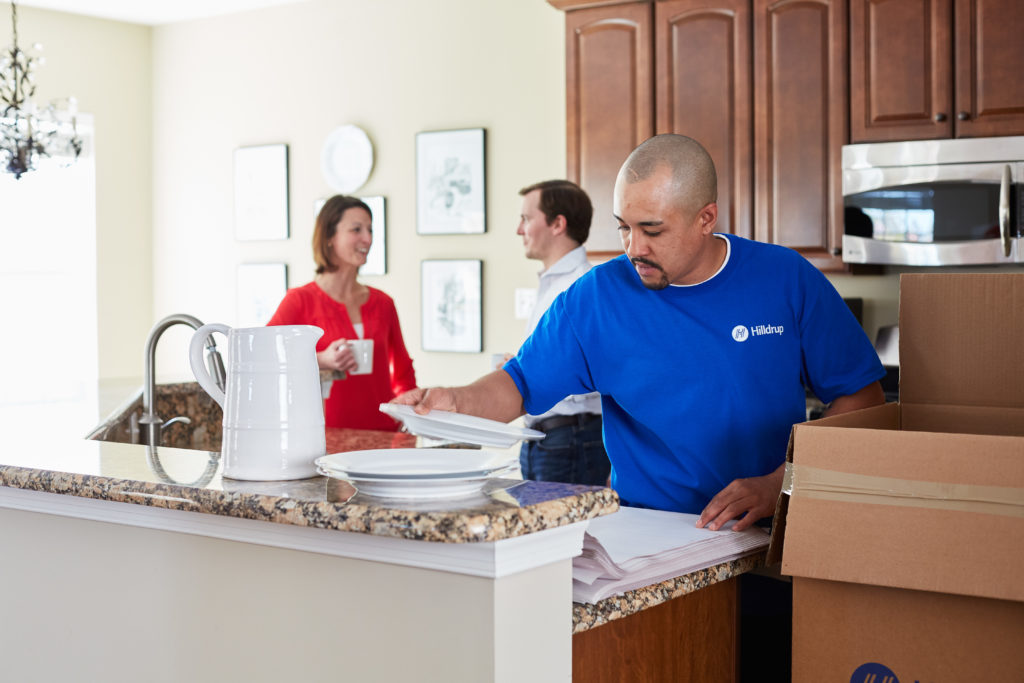 Local Move Solutions
Ready to move – but maybe not that far? There's no move too small or short of distance that we can't assist with. Hilldrup's professional movers handle all local moves across our markets and can provide guidance on what to expect, what it will cost and how we can work with your timeline.
Our local move offerings include:
Professional, background-checked crews who are friendly, great communicators and have a can-do attitude at all times
Move Counselors who are available 24/7 by phone or email to answer any questions and provide updates throughout the move process
Property protection for your home to protect the integrity of each square inch of your home – including door, banister and floor protection
Virtual surveys of your home to ensure that you get a detailed, accurate and free quote for your next move
Customer Resources
No need to create a checklist! With Hilldrup, you have a number of resources that are a click away to help you stay organized and on track.
With over a century of service, we've helped homeowners with all of the challenges of moving and have been named Best Moving Company in the markets we serve year after year. What's more, we have a consistently high ranking from the Better Business Bureau, a ProMover designation from the American Trucking Association, and numerous awards from United Van Lines and its parent company, UniGroup Inc., honoring our outstanding service. Learn more by contacting our teams for more information, or to schedule a free move estimate today!