Receiving & Delivery for Residential
What is Residential Receiving & Delivery?
As e-commerce shopping continues to be the preferred way consumers purchase goods, it's more common for large items like furniture, appliances, and other home furnishings and equipment to be ordered from manufacturer to residence.
But with the high demand for and volume of freight being delivered across the U.S., many customers rely on Hilldrup to safely receive, inspect and deliver these larger goods before the items makes its final way to the destination address. In other instances, several furniture companies and other retailers will only deliver to a warehouse, rather than a private address. With Hilldrup, we'll ensure that your household items – no matter how bulky or fragile – are delivered safely, on-time and damage-free.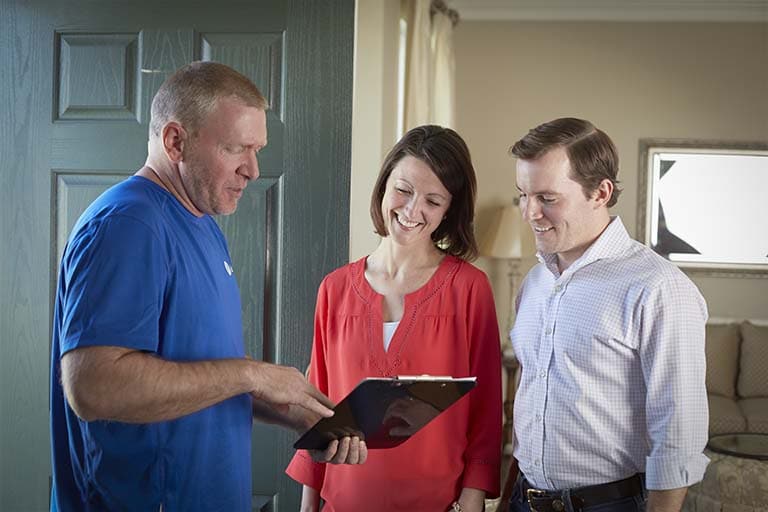 When to Enlist Hilldrup's Residential Receiving & Delivery Services
Here are just a few of the examples of when and why customers reach out to Hilldrup for this service:
You on a work trip or vacation and won't be home when a special item/shipment is scheduled to be delivered
You require a storage solution until you can receive the item in your residence
If the retailer will only deliver to a warehouse vs. a private residence
If your home, due to driveway restrictions, private access, etc. would make it difficult for a large delivery truck to complete the delivery
If returning the item, due to it being the wrong item entirely, if it's damaged, etc. would be a challenge from a residential address
Dependable Warehouse Professionals
Hilldrup's trained warehouse professionals will carefully receive, unpack and inspect any items you have delivered to one of Hilldrup's 10 facilities. We will carefully document any and all items through our online inventory system and take photos and notes to provide you with a report of the delivered item(s). Every delivery and item included will be handled carefully to ensure that any damage that occurred while it was in transit to our care is found and communicated to you promptly. Should damage be noted, we will contact you immediately and help you decide on the best resolution.