Atlanta Delivers 4,700 Pounds of Fresh Produce with Move For Hunger
Through our partnership with Move For Hunger, we recently delivered fresh produce to Second Helpings Atlanta.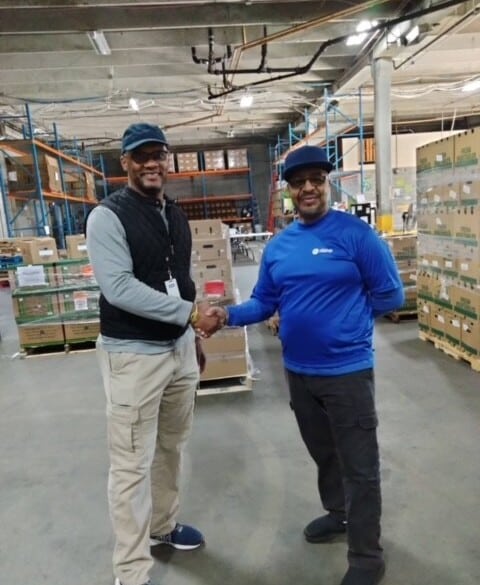 Move For Hunger is one of Hilldrup's favorite organizations in that no matter what market a Hilldrup branch is located in, Move For Hunger is there providing food donations to those in need. It's a partnership we've treasured for years and one that our Atlanta professionals were excited to partake in – this time not for non-perishable food donations, but fresh produce!
Hilldrup Atlanta driver David Colbert picked up the fresh produce that was generously provided via local food distributor, Castellini based out of their Conley, GA location. The over 4,000 pounds of fresh produce was carefully transported to the warehouse of Second Helpings Atlanta, a non-profit food rescue organization.
"With your team's assistance 4,700 lbs of fresh produce will help provide about 4,000 nutrient-dense, veggie-packed meals for the food insecure," shared Ruth Solomon, Fresh Food Coordinator with Move For Hunger's Fresh Food Program.
We're thankful to Ruth and her Move For Hunger team for requesting and trusting our Atlanta professionals to ensure every food delivery project is a success! Thank you to our driver David and everyone at Second Helpings Atlanta who helped us unload the trailer to get these food donations in the hands of those who most need them.
We look forward to more opportunities to assist in the near future!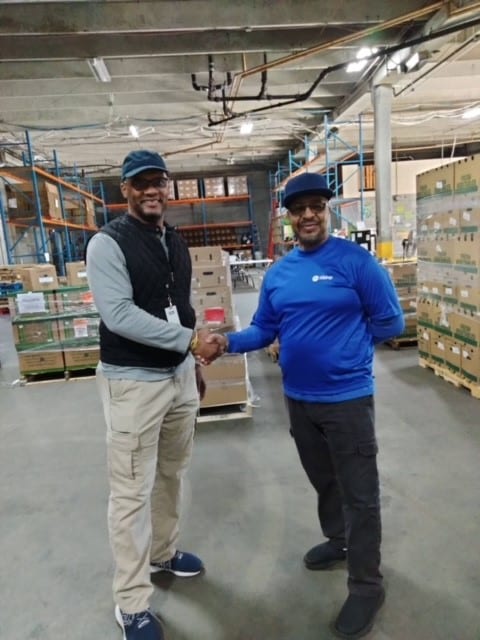 Hilldrup driver David Colbert (right) ensured that the delivery of the produce was safe and timely so that Second Helpings Atlanta could prepare to further distribute this incredible donation to those in need!
---