Attending IFMA's World Workplace Event in Nashville
Hilldrup's Workplace Solutions team participated in IFMA's World Workplace Event at Music City Center in Nashville.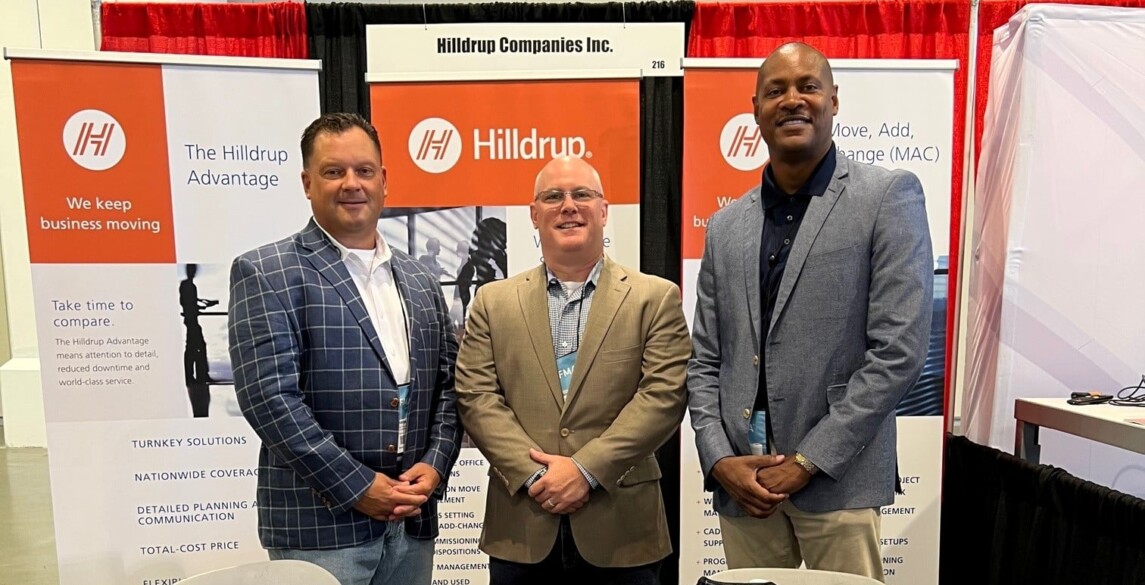 Recently, Hilldrup visited Nashville to participate in the International Facility Management Association's (IFMA) World Workplace event. We were excited for the opportunity to meet industry colleagues, gain exclusive insights on the latest topics in facility management and share more about Hilldrup during the in-person event!
IFMA is well known for being the world's largest and most widely recognized international association for facility professionals. With the world of facility management always evolving, especially as the workplace has changed drastically within the past two years, keeping up with the latest trends and service offerings within the industry is critical.
Hilldrup's Jimmy Murray, Executive Vice President and Chief Financial Officer; Nigel Kelly, Director, Workplace Solutions; and Jason Studer, Vice President, Client Development were in attendance. The event, which took place at Nashville's Music City Center, brought together industry professionals from all across the U.S. to participate. There, we were excited to share what makes Hilldrup's unique menu of workplace solutions unique to the industry, our best practices and how our strategic locations throughout the mid-Atlantic, southeastern U.S. have supported companies of all sizes and scopes.
We really enjoyed getting to meet our colleagues from across the country and sharing more about Hilldrup's offerings with everyone who stopped by our booth!
---